What Is Richard Spencer Doing Next? 'White Lives Matter' Rally Planned in Texas, Speech Requested in Florida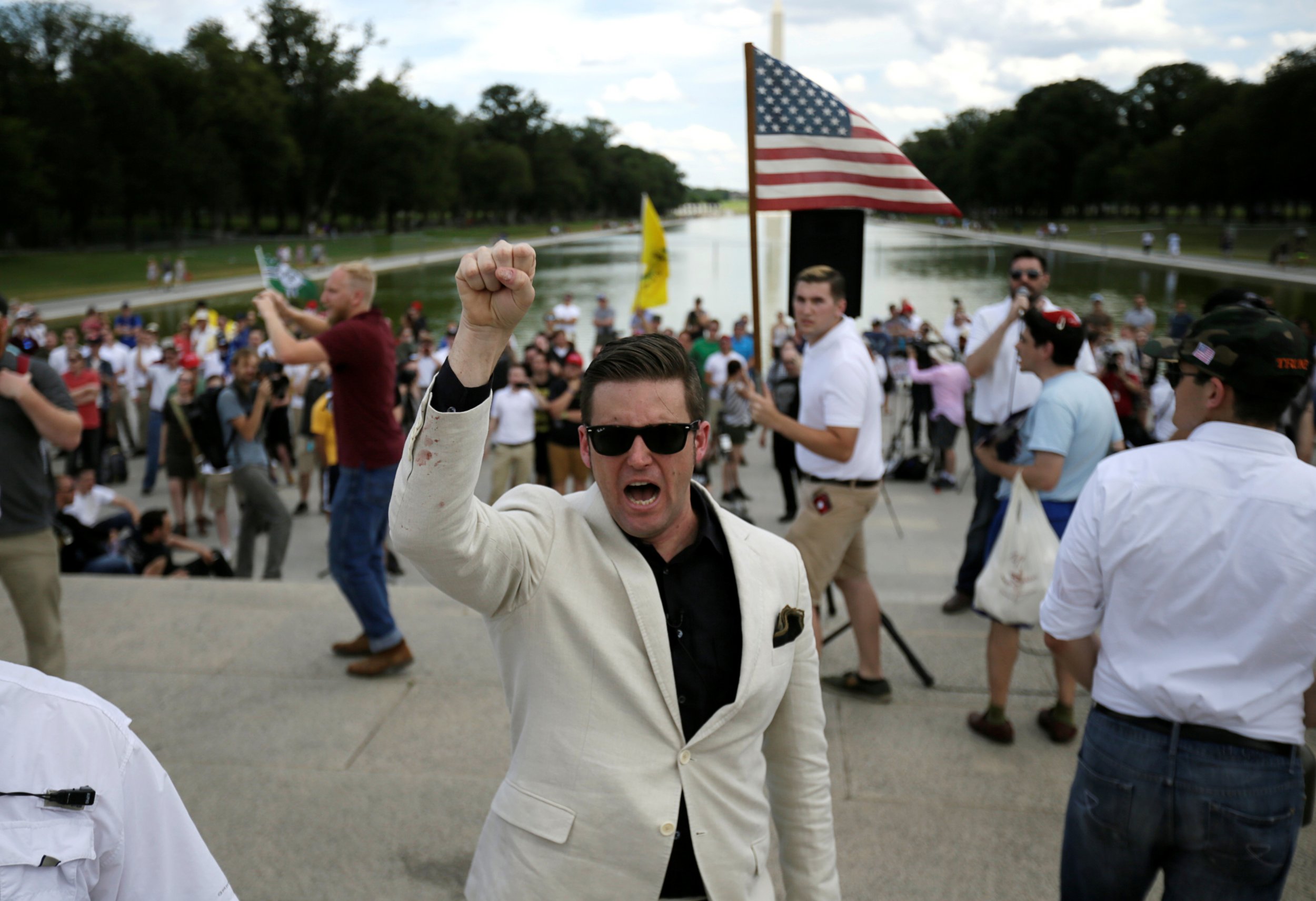 Over the weekend, white nationalist Richard Spencer—again—made a visit to a college campus that ended in protest.
On the heels of a controversial speech at Auburn University in April and a similar stop in Charlottesville, Virginia, in May, Spencer on Friday attended a demonstration at the University of Virginia, where a mob of torch-bearing protesters fought the removal of a Robert E. Lee statue from a local park. It kicked off a series of clashes, and by Sunday night dozens had been injured and at least three killed, leading some to ask: Where is Spencer heading next?
The answer is: Texas and possibly Florida.
Spencer, the president of the National Policy Institute and a self-described creator of the term "alt-right," has been invited to appear at a "White Lives Matter" rally at Texas A&M University on Sept. 11. He has been requested to speak at the University of Florida the following day. People on both campuses are already preparing for his arrival.
Organizer Preston Wiginton confirmed in a news release Sunday that Spencer was planning to come to his all-day rally Sept. 11 on Texas A&M's campus, The Battalion reported. Other attendees include nationalist musician Sacco Vandal.
"The event will be to protest the liberal anti-white agenda, which includes white guilt, which leads to white genocide," Wiginton said in the release. "And the other purpose of the event will be to sponsor white identity and white pride in which white lives do matter. This is not an anti-brown event or anti-black event, this is an anti-liberal event."
Just after the rally was announced, activists told the Texas Tribunethey were setting up a counterprotest called "BTHO Hate," using an acronym for "beat the hell outta." Demonstrators said they intended to use nonviolent methods to show "that members of the Aggie community do not support the hateful bigotry espoused by Wiginton and the planned speakers."
A similar movement was happening at the University of Florida, where President Kent Fuchs wrote a public letter Saturday telling the campus community that Spencer was seeking to reserve space for an event Sept. 12. Fuchs noted that Spencer's presence "would be deeply disturbing" but that he was protected by First Amendment rights. The speech was still under discussion.
By Monday, more than 1,700 Facebook users had RSVPed to an event called "No Nazis at UF." The organizer, Mitch Emerson, told WTLV he thought he'd have a high turnout should the university accept Spencer's request to speak on campus.
"If we know it's definitely happening, you need to get working and planning now," Emerson said. "Alt-right—white nationalist—it's important for people to know it's a hate group. They're a hate group, and there is not an alternative-fact way of describing it."
Spencer has spent much of the past few months on a college tour, and recent events show no signs of stopping. One of his websites, Radix, even has a form for interested students to fill out. On the page, Spencer vows to "debate your favorite feminist professor" and "rustle the jimmies of the campus, if not the world," among other things.
"So what are you waiting for?" the advertisement reads. "(Seriously, what are you waiting for, fam?)"