Richard Spencer, Confronted Over Alt-Right Views, Is Expelled From Gym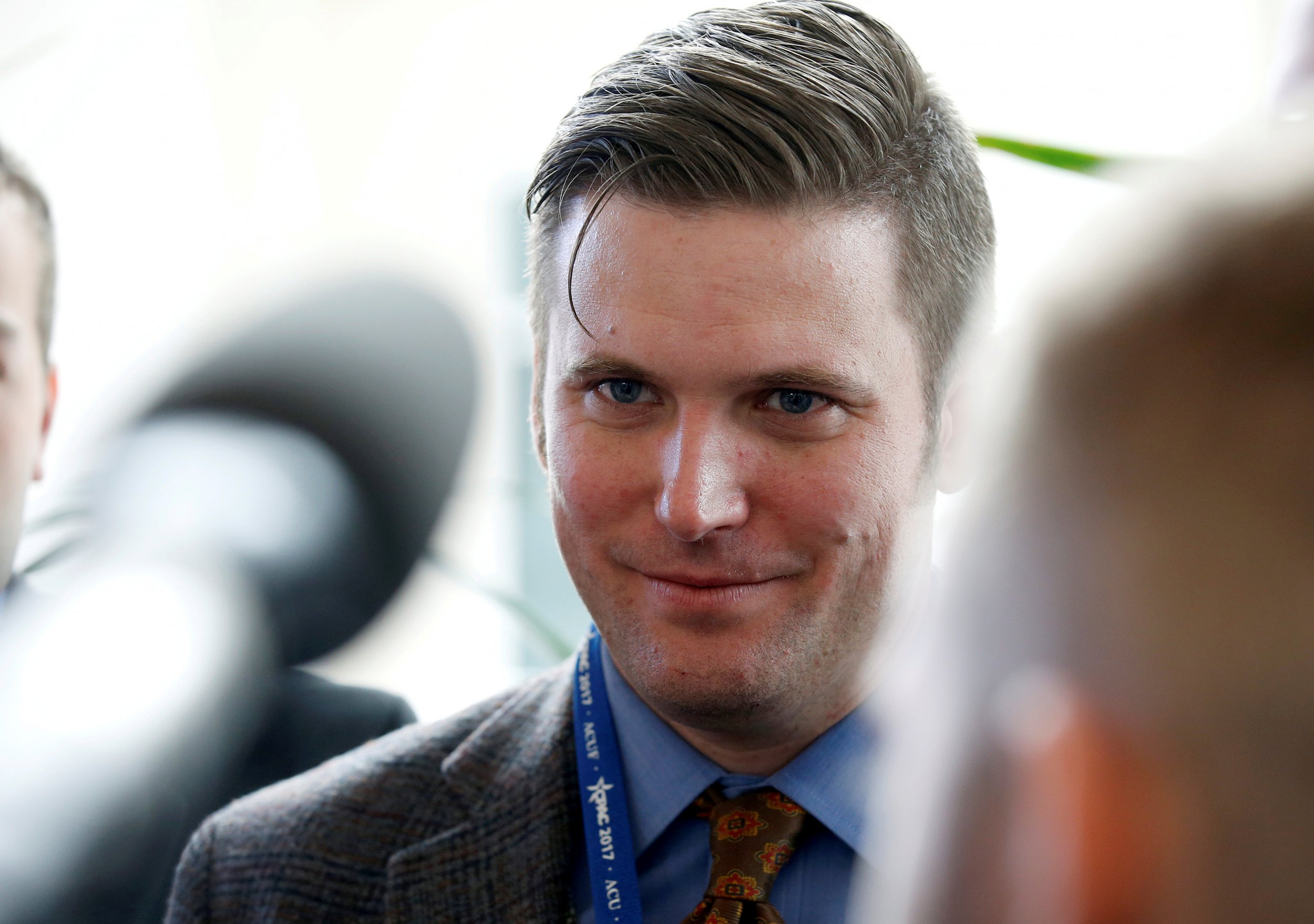 White nationalist ideologue Richard Spencer had his membership at an Alexandria gym terminated after he was confronted and branded a "Nazi" by a professor.
C. Christine Fair, an associate professor at Georgetown University's School of Foreign Service, said she was working out at Old Town Sport & Health on Wednesday when she spotted Spencer, president of the white nationalist National Policy Institute.
Describing the encounter in an online posting, she wrote that she approached him and he initially denied his identity.
"I exploited the full range of my first amendment entitlements by telling him that this country does not belong to white men. As a white woman, I find his membership at this gym to be unacceptable. I found his membership at this gym to be an unfair burden upon the women and people of color–and white male allies of the same. I also loudly identified him as a neo-Nazi," she wrote.
Speaking to Buzzfeed, Spencer said he denied his identity because he wished to avoid a confrontation.
He provided Buzzfeed with a copy of his gym membership termination letter and said he didn't know why he had been expelled, describing himself as a "well behaved member."
Newsweek has reached out to Old Town Sport & Health's general manager for comment.
Spencer, who claims to have coined the term alt-right, advocates the creation of an "Aryan homeland for the supposedly dispossessed white race and calls for "peaceful ethnic cleansing" to halt the "deconstruction" of European culture," according to the Southern Poverty Law Center.
At a rally in Washington D.C. after Donald Trump won the November presidential election, Spencer and his supporters raised their arms in Nazi salutes and declared "hail Trump."
Spencer recently relocated the National Policy Institute to Alexandria to create a "one stop shop" for the alt-right, the Atlantic reported in January.
Fair said in her online post that after she called Spencer a neo-Nazi, Spencer asked for a trainer — a black woman — to help get him out of the confrontation.
"Seriously? This superior race of a white man needed the help of a female African American? What kind of martial race member is he?" Fair wrote in her post.