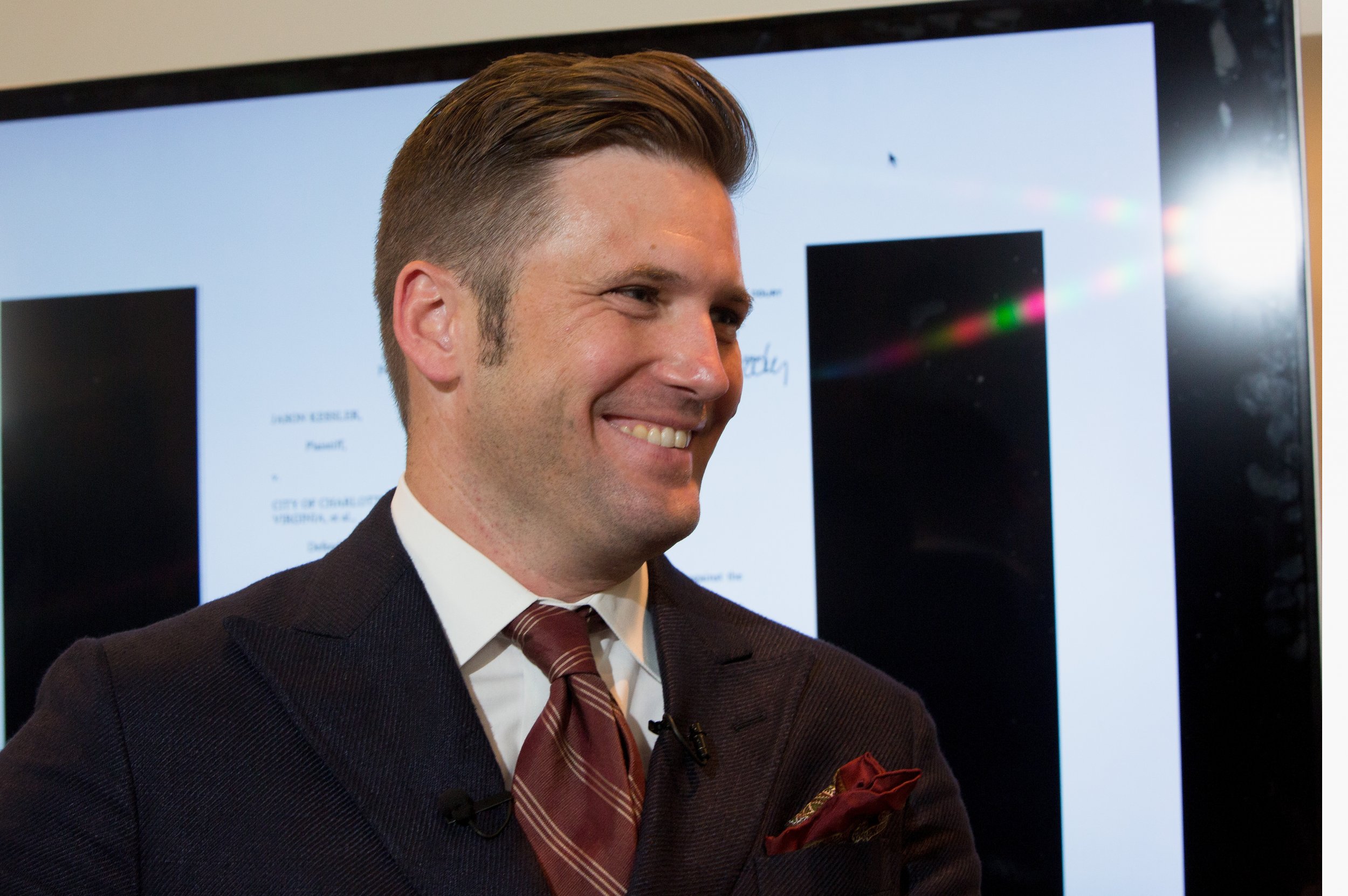 Speaking in an interview on Israeli television, white nationalist Richard Spencer Wednesday said Jews were "overrepresented" when challenged on antisemitism, adding Jews and Israelis should respect him despite his supremacist views.
Spencer, who has previously courted Israeli media, despite engaging in Holocaust denial and refusing to condemn Hitler, made the remarks while speaking to Israeli state broadcaster Channel 2.
Read More: Why Israel Is Spending $800 Million on a Hidden New Wall​
The alt-right figurehead was initially questioned on the weekend's deadly clashes between white supremacist protesters and anti-fascist demonstrators in Charlottesville, Virginia. Spencer refrained from discussing James Alex Fields Jr., the white nationalist who stands accused of deliberately plowing his car into the group of counter protesters and killing 32-year-old Heather Heyer. "We actually don't know if it was murder yet," Spencer said, adding that he was waiting for all the facts of the case to emerge.
Spencer, who was present at the rally in Charlottesville in protest of the removal of a statue of Confederate General Robert E. Lee. was asked about the anti-Jewish slogans shouted during the demonstration. He said the popularity of Donald Trump and the rally in Virginia was the reaction of the maligned white majority.
"Let's be honest," Spencer said, when asked whether such slogans constitute anti-Semitism, according to Haaretz. "Jews are vastly overrepresented in what you could call 'the establishment,' that is, Ivy League educated people who really determine policy, and white people are being dispossessed from this country."
The Channel 2 anchor questioned how Jews should react to these kinds of statements. "You are speaking now with a Jewish journalist, most of our viewers are Jews. How should I feel?" he asked.
"As an Israeli citizen, someone who understands your identity, who has a sense of nationhood and peoplehood, and the history and experience of the Jewish people, you should respect someone like me, who has analogue feelings about whites," Spencer said.
"You could say that I am a white Zionist—in the sense that I care about my people, I want us to have a secure homeland for us and ourselves. Just like you want a secure homeland in Israel," he added.
On occasion, Spencer has attempted to ingratiate himself to the Israeli right by calling for an alliance with Jews and in December telling Haaretz that he would respect moving the U.S. Embassy from Tel Aviv to Jerusalem.
However, he has faced a backlash particularly for his comments on the Holocaust. In December he praised Donald Trump's controversial Holocaust Day remembrance speech which prompted criticism for failing to mention Jews or anti-Semitism. Spencer called it the "de-Judification" of the Holocaust.