Richard Spencer, Nine Others Banned From UVA Campus After White Supremacist Charlottesville March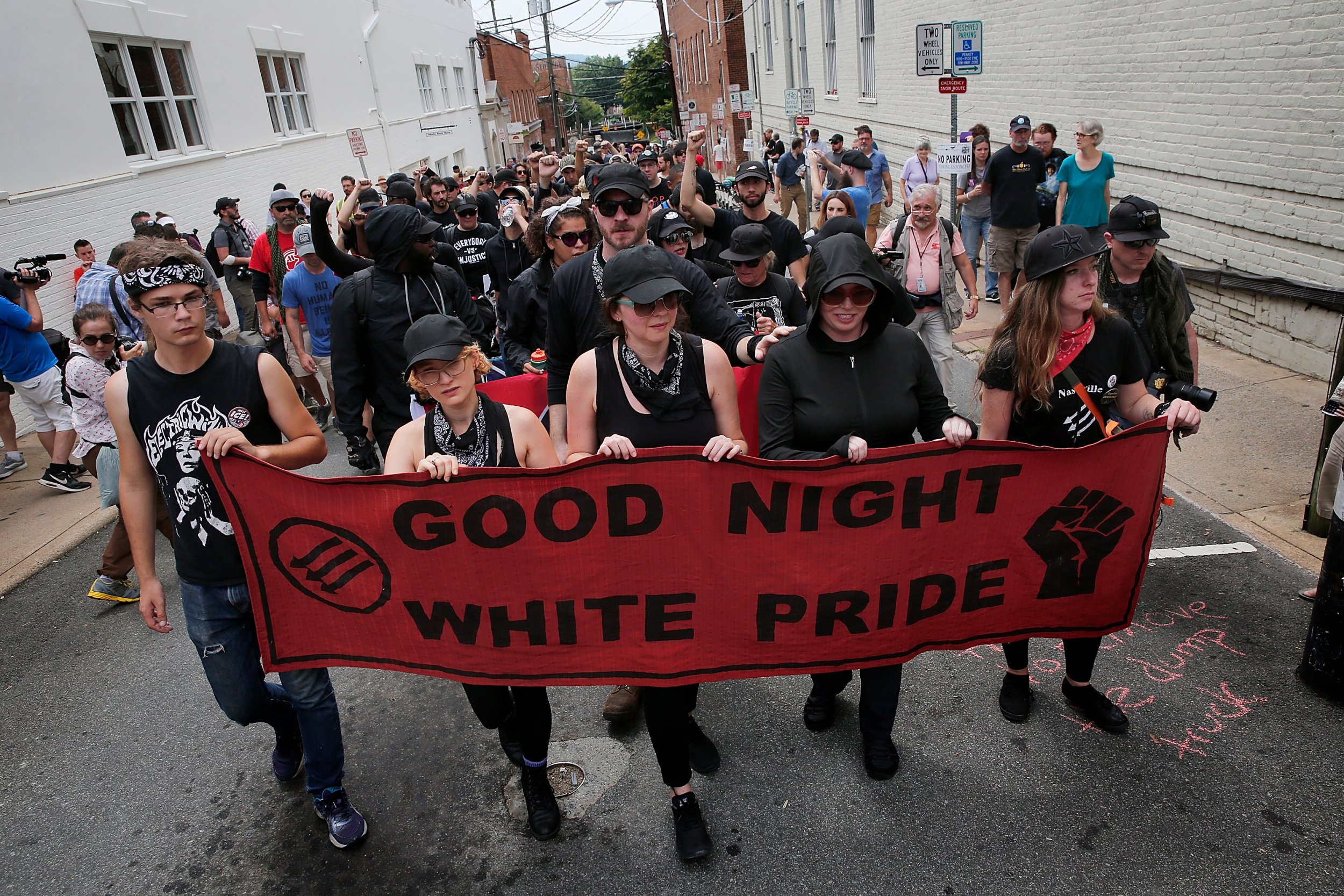 The University of Virginia issued a four-year ban against Richard Spencer and nine other people who participated in the white supremacist march that took place on campus last year, The Washington Post reported.
Spencer, who graduated from UVA, led a torchlit procession of at least 150 white supremacists on August 11, 2017. The participants chanted "Jews will not replace us!" and "blood and soil," an English translation of a Nazi slogan. A banner at the rally read, "Jews are Satan's children."
The violent Unite the Right rally, in which white nationalists, Ku Klux Klan members and neo-Nazis clashed with counterprotesters, took place the next day. Alex Fields Jr., a man with neo-Nazi ties, killed Heather Heyer and injured others when he drove his car into a crowd of counterdemonstrators.
The bans were the result of a yearlong investigation by university police, according to a statement released Friday.
"Working with local, state and federal law enforcement partners, UPD developed evidence that each of these 10 individuals engaged in conduct that directly threatened the health and safety of the community members and people on University property at the demonstration that took place on Grounds on Aug. 11, 2017," the statement read.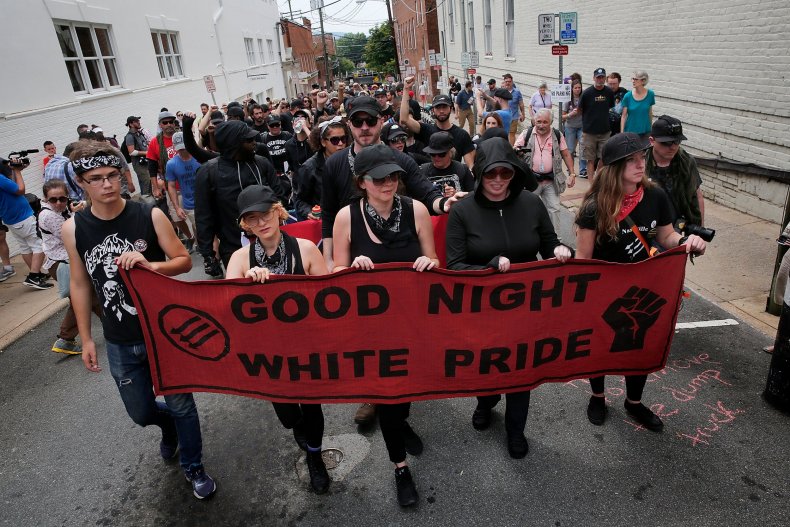 The university said it made the decision based on a differentiation between free speech and violence.
"Law enforcement identified these individuals as either committing or conspiring with others to carry out acts of violence or other conduct that directly threatened the health and safety of members of the community and other people on Grounds," said Tommye S. Sutton, assistant vicepresident and chief of police. "We have drawn a distinction between free speech and conduct that is aimed to intimidate others and promote violence. Such conduct and intimidation will not be tolerated."
When reached for comment, Spencer told the Post that "ideas have no jurisdiction and ultimately can't be censored. That said, I have no immediate plans to engage in activism on campus, at UVA or anywhere."
Earlier this month, four California men were arrested for their involvement in the Unite the Right rally.
Benjamin D. Daley, Thomas W. Gillen, Michael P. Miselis and Cole E. White were charged with violating a federal rioting law. They were members of the Rise Above Movement, which The Washington Post described as a "militant, racist and anti-Semitic group."
Those four men were among those banned from the UVA campus.