Richard Spencer Is Too Racist for Poland's Right-Wing Government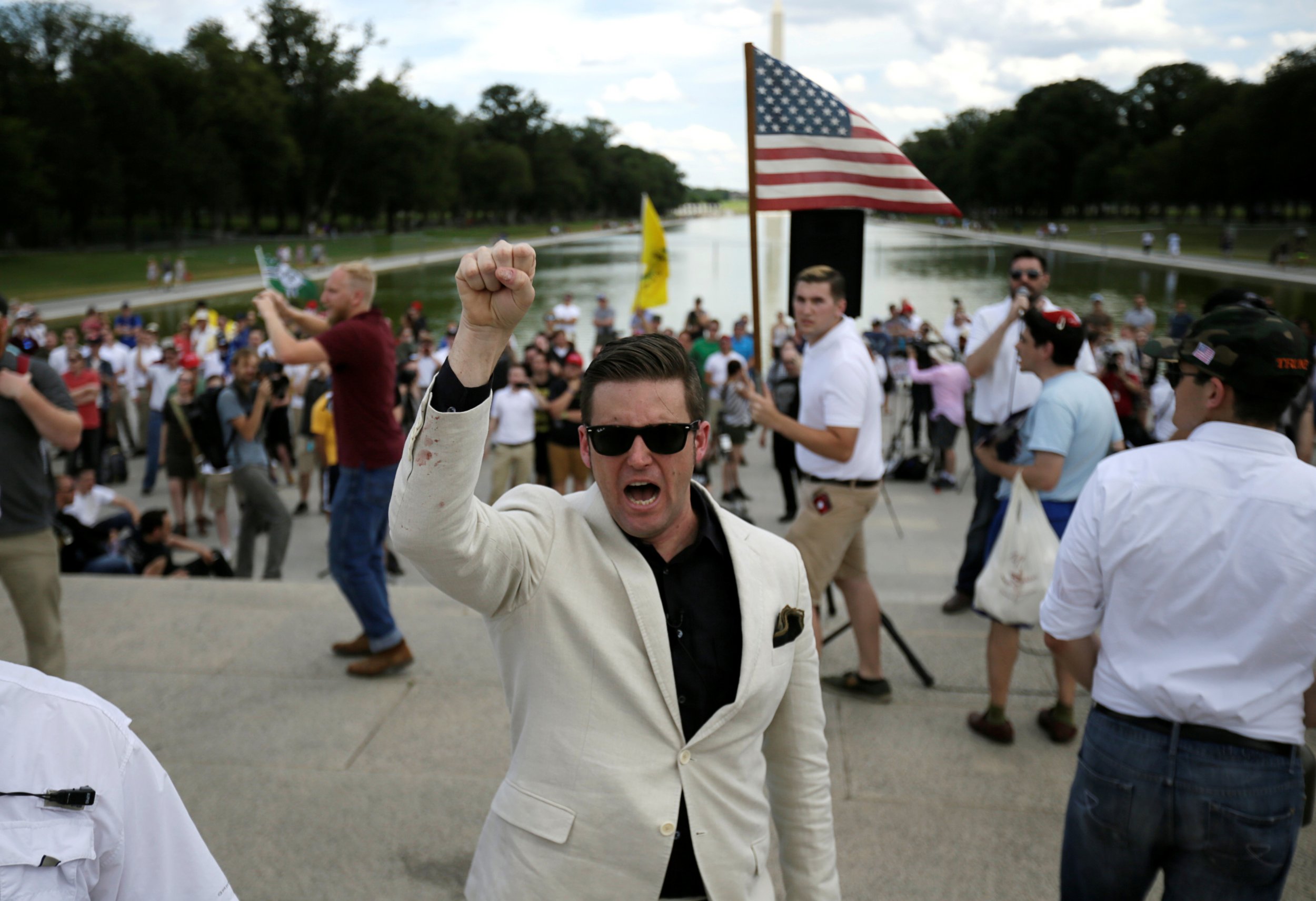 Poland's right-wing government doesn't want white supremacist Richard Spencer to visit the Eastern European country, calling him a "threat" to democracy.
Spencer was scheduled to speak at a conference organized by Poland's far right to celebrate Polish Independence Day on November 11, but the country's Foreign Ministry condemned the alt-right leader, whose condemnation of diversity has found support among neo-Nazis, whose ideological predecessors invaded Poland and killed millions during World War II.
"As a country which was one of the biggest victims of Nazism, we believe that the ideas promoted by Mr. Spencer and his followers could pose a threat to all those who hold dear the values of human rights and democracy," the Polish Foreign Ministry said in a statement, adding that Spencer's views are in conflict with Poland's "legal order."
But Spencer's alt-right movement, which includes members of the Klu Klux Klan, neo-Nazis, and white supremacists, will likely find an audience in Poland, where studies show anti-Semitism and xenophobia are on the rise, and the government has barred refugees.
It is unclear if Spencer will be banned from the country altogether, and some analysts say the government's statements may be an attempt to avoid further criticism.
"If they do draw a line, that has less to do with a principled foreign policy choice than feeling this would have a very negative impact when it comes to publicity," said Zselyke Csaky, a senior researcher at Freedom House who focuses on Central Europe.
Jews in Poland and the United States also pressured the Polish government to prevent Spencer from speaking at the event.
"Spencer's views strike not only the Jewish community or other minority groups. The hatred that Spencer and his followers proclaim is a threat to all who are close to the values of human rights and democracy," Agnieszka Markiewicz, director of the American Jewish Committee's Central European office, wrote to Polish authorities.
Poland's government seems to have a conflicted view of American nationalism. In July, the country not only welcome President Trump but even bussed in supporters of Poland's right-wing-ruling Law and Justice Party to cheer him at a rally, where Trump claimed that white Western civilization was at risk of decline.
"Do we have enough respect for our citizens to protect our borders? Do we have the desire and the courage to preserve our civilization in the face of those who would subvert and destroy it?" President Trump asked the Polish spectators.