Richard Tobin, 19, Pleads Guilty for Conspiracy to Vandalize Synagogues Across U.S.
Richard Tobin, a 19-year-old New Jersey resident, pleaded guilty to conspiring to vandalize synagogues and other property belonging to Jewish and Black Americans in order to intimidate them.
From September 15 to 23, 2019, Tobin allegedly conspired with a white supremacist hate group called "The Base." Using online communications, he told its members to destroy and vandalize buildings and vehicles belonging to Jewish and Black Americans, he told authorities.
He called the operation "Kristallnacht." The operation took its name from a historic event in Nazi Germany that literally translates to "crystal night" but is better known as the "Night of Broken Glass." On November 9 and 10, 1938, Nazis and other anti-Semites vandalized and destroyed thousands of Jewish synagogues, cemeteries and businesses. The aggressors killed Jewish people during the attacks and torched their belongings, a prelude to the destruction of the Jewish Holocaust.
Members of The Base ended up vandalizing synagogues in Racine, Wisconsin and Hancock, Michigan by spray painting them with hate symbols, the Department of Justice reported.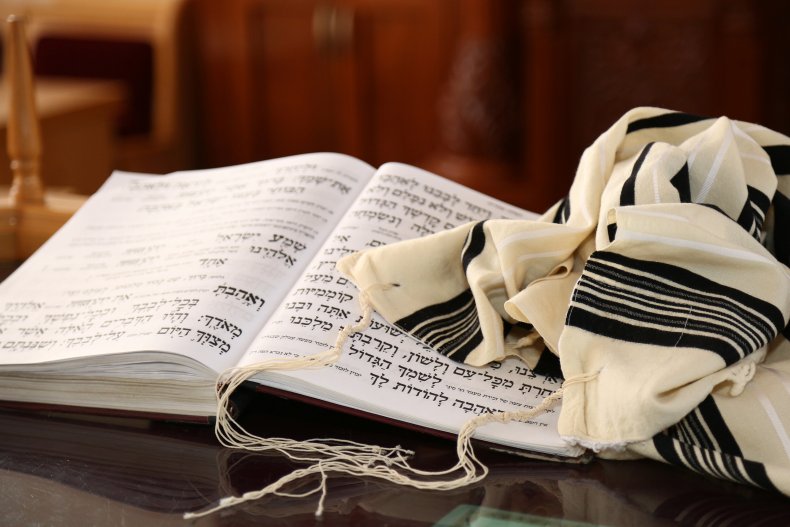 Tobin now faces up to 10 years in prison and a fine of either $250,000 or double the costs of the damaged property, whichever is greater. His co-conspirator, Yousef Omar Barasneh, also pleaded guilty to vandalizing the aforementioned synagogue in Racine.
"People of all races and faiths deserve to feel safe in their communities," said Michael J. Driscoll, Special Agent in Charge of the FBI's Philadelphia Division. "Richard Tobin encouraged others to victimize innocent people, in furtherance of his abhorrent white supremacist beliefs."
"While we all have the right to believe whatever we want," Driscoll added, "when those views lead to violence, that's a different and dangerous story."
An April 2019 audit from the Anti-Defamation League, an international Jewish nongovernmental organization, found that anti-Semitic incidents have remained at near-historic levels across the nation in recent years.
A November 2019 FBI report also showed that nearly 60 percent of hate crimes based on religious bias were motivated by anti-Semitism. Numerous instances of anti-Semitic vandalism and attacks have also occurred across the U.S. in the years since both reports.
In May 2019, racist and anti-Semitic graffiti was found at Godwin High School in Richmond, Virginia, sparking a hate crime investigation.
In July 2020, police in University Heights, Ohio investigated anti-Semitic graffiti and a spray-painted swastika discovered at three businesses: a wig shop, an accounting firm and the Waxman Torah Center.
In November 2020, police in Cleveland, Ohio began investigating a swastika painted in a Jewish cemetery. In December 2020, a driver shouting anti-Semitic slurs ran over a Jewish man during a menorah lighting ceremony in Lexington, Kentucky.
On February 10, 2021, police in Spokane, Washington began a hate-crime investigation into a series of swastikas spray-painted on a synagogue.
Newsweek contacted the U.S. Department of Justice for comment.