The Richest Counties in America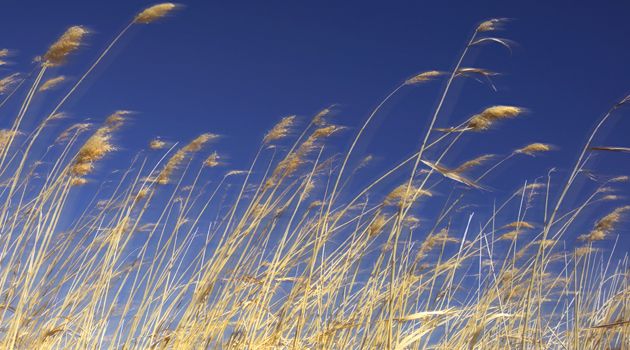 The U.S. may be still struggling with the Great Recession's effects, but that doesn't mean that every part of the country is struggling. In fact, many Americans are living well above the poverty line. But where exactly are they?
MainStreet used 2009 Census data to rank the top 10 richest counties in America according to median household income. The data, published in the 2009 American Community Survey, were calculated by the U.S. Census Bureau after conducting its annual survey of households across the country last year. Read on to see if your county made the list.
Median Household Income: $89,115
The residents in this southern Maryland area have steadily increased their income during the past few years. Back in 2007, the median household income in Charles county was $80,573 and in 2000 it was $62,199.
Median Household Income: $89,289
Popular fiction author Tom Clancy calls this southern Maryland county home. We're guessing he's one the 5,653 residents who made more than $100,000 last year.
Median Household Income: $89,871
While this northern New Jersey county is still among the country's richest, its average median household income has dropped during the past few years. Data from 2008 had Somerset ranked fifth with an average household income of $100,207 and 2007 estimates have the average household income listed as $94,036.
Median Household Income: $92,776
Located on Long Island, just east of New York City, Nassau County remains one of the richest counties in America, despite the fact that its unemployment rate stands at 7.3%. Perhaps this is because 13.9% of its employed residents make more than $200,000.
Median Household Income: $94,420
Located north of Washington and just south of Baltimore, Montgomery is another listmaker located in the nation's richest state: Maryland. In total, the median household income in the entire state of Maryland was $69,272, a little less than the second-place state of New Jersey, which averaged $68,342 per household.
Median Household Income: $96, 218
Home to the Pentagon, Arlington County is small (only 26 miles long), young (54% of its population is under 35) and affluent. Forty Seven percent of employed residents make over six figures a year.
Median Household Income: $96,787
The northern New Jersey County, within commuting distance of New York City, offers decidedly larger housing options than the big city. Of all of its occupied housing units, 40% contain eight or more rooms, while 37% contain four or more bedrooms.
Median Household Income: $101, 940
It's easy to see how Howard County found its way into the top three richest counties. Almost half of its 166,113 working residents make $75,000 or more. Also, 30.4% of its employed population actually makes six figures. And if you measure by household income, the picture gets a whole lot wealthier: 51.7% of households collectively earned $100,000 or more during the 12 months prior to the survey.
Median Household Income: $102,499
The first county in the U.S. to reach a six-figure median household income in 2006, Fairfax County has traditionally been home away from home for many diplomats and officials who want to live in a rural community close to Washington, D.C. Ethel Kennedy, widow of Robert F. Kennedy, for example, lived there until she sold the 5.6-acre property Hickory Hill for $8.5 million in 2008.
Currently, 51.2% of households in Fairfax make more than six figures a year.
Median Household Income: $114, 204
While it has traded the top spot with the neighboring Fairfax before, Loudoun County has had the highest household income average since 2007. Taking the top spot isn't hard to do when 17% of households in your county make more than $200,000. Conversely, only 16% make less than $50,000, the national average household income.
Of all the communities on the list, Loudoun County also had the lowest unemployment rate, estimated to be around 4.9%.