'Rick and Morty' Is the Deadliest Show, According to the Series's Death Average
The animated series Rick and Morty can be called a lot of things—a constant comedy or cult-classic collection are two—but when it comes to gore, the unassuming show takes the cake. Rick and Morty has more deaths than any other show streaming, according to a new report by BuzzBingo.
The series is considered the "deadliest" show streaming, with an average of 26.1 deaths per episode. That's more than HBO's Westworld, with a 25.9 average, AMC's The Walking Dead, with a 23.2 average, and FX's American Horror Story, with a 5.8 average.
In total, Rick and Morty has featured 808 deaths in three seasons. That's only 31 episodes, bringing the show to an average of 261 deaths per season. Though shows like The Walking Dead and Supernatural have more deaths for the series overall, their averages fall behind Rick and Morty, which has only been streaming on Adult Swim since 2013.
The show, which focuses on Rick, a deranged scientist, and his adventures with grandson Morty, features gruesome moments in most episodes. The pair often makes faulty decisions, which result in deaths and gory scenes. The show takes cues from modern pop culture, like in the episode "The Purging," which features the pair landing on a foreign planet as aliens are completing their "purge," or a day without laws. The episode includes a list of bloody scenes.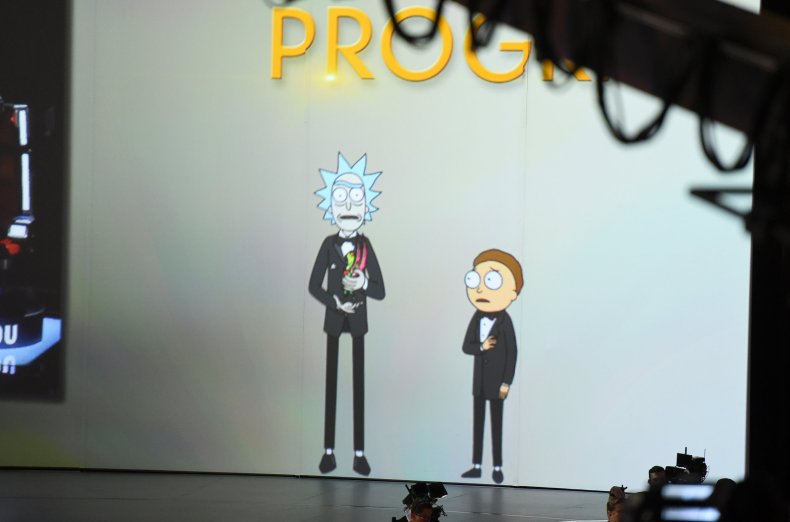 The series also plays on topics of innocence, like Lucky Charms cereal, and turns the child-loved treat into a gory free-for-all when children try to rip the digested cereal from a man's stomach.
Some of the gore also lies in a Season 3 episode when Rick assumed the form of "Pickle Rick" to exact bloody vengeance on a group of gangsters holding him hostage.
The animated world of Rick and Morty extends far beyond the confines of the always anticipated seasons. The pair will appear, well, sort of, in a video gaming event Thursday on a Fallout 76 Twitch stream sponsored by the game's developer Bethesda Game Studios. The voices of both Rick and Morty, by series co-creator Justin Roiland, will be playing Fallout 76 alongside American rapper Logic and Twitch megastar Ninja.
Rick and Morty was renewed for Season 4, though the format will vary from past seasons. While Season 1 had 11 episodes, and Season 2 and 3 followed with 10, Rick and Morty has been renewed with a 70 episode order for Adult Swim, Digital Spy reported in October.
However, fans will have to wait a while for the new episodes. "I know how long this show takes to write, let alone animate," said producer and writer Ryan Ridley. "I'd be surprised if there was a fourth season on the air anytime sooner than 2019. Late 2019."