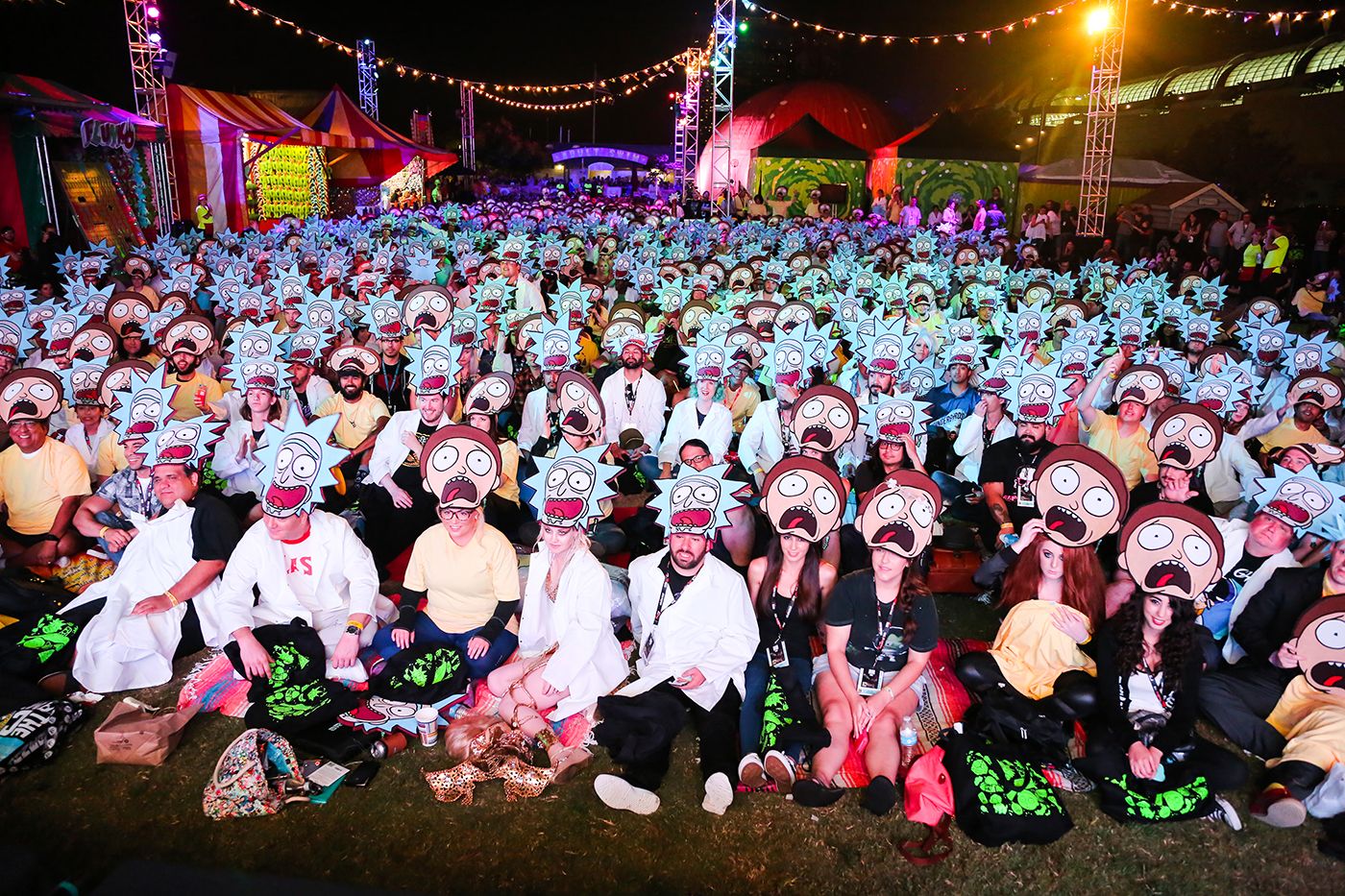 Rick and Morty was the top-rated TV comedy in 2017, beating out Modern Family, The Big Bang Theory and Saturday Night Live. How that news makes you feel might have a lot to do with your marijuana intake—the absurdist, animated sitcom airs late Sunday nights on Adult Swim, which isn't exactly a primetime slot. So how did an animated comedy about a grandpa and grandson, which airs after Family Guy re-runs, become a mainstream success?
The cartoon, co-created by Dan Harmon and Justin Roiland, has steadily gained viewers since 2013 in every advertiser's favorite demographic, adults 18-35. As Harmon tells Newsweek, he started getting the sense that they had a monster hit show when fans started talking with him about it in public. "I wear a lot of Rick and Morty t-shirts," Harmon says. "I noticed that the number of waiters, bartenders and people on the street who would say 'cool shirt' to me doubled a few times over just before season three started airing."
Harmon's take on the timing is correct. Millions of fans jumped on the bandwagon in just the past year, with the Live+7 ratings showing an 81% jump in audience over Season 2.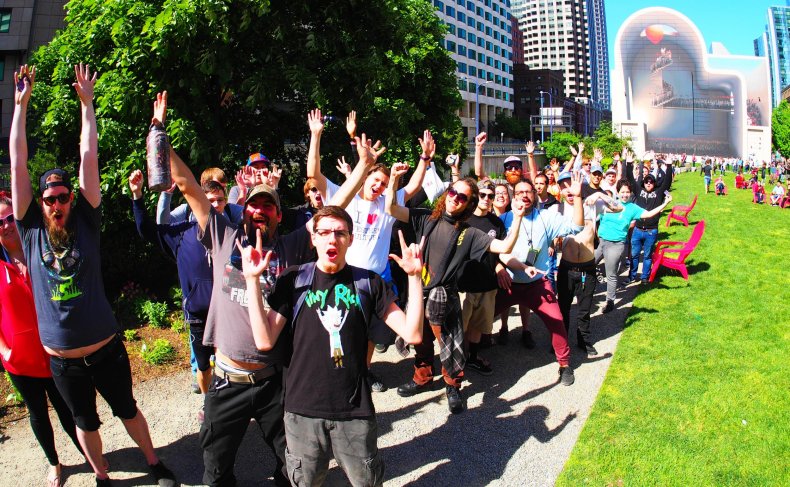 Christina Miller, president of Adult Swim, believes something special is happening between Rick and Morty and its dedicated millennial audience. "Shows like this only come around once in a generation," she says, "and it just so happens that Rick and Morty is ours."
Of course, if Rick and Morty is this generation's definitive sitcom, that means millions of young people love how depraved and nihilistic it is. In its current season alone, the show has featured bodies being forcibly turned inside out, fraught family therapy sessions, a scene exposing America's beloved historical presidents as corrupt, and in Season 3's penultimate episode, a rapist cannibal was trapped inside a Candy Land -esque alternate dimension. Even Rick's signature catch-phrase, the nonsensical "Wubba lubba dub dub!" technically means "I am in great pain" in the alien culture Rick got it from.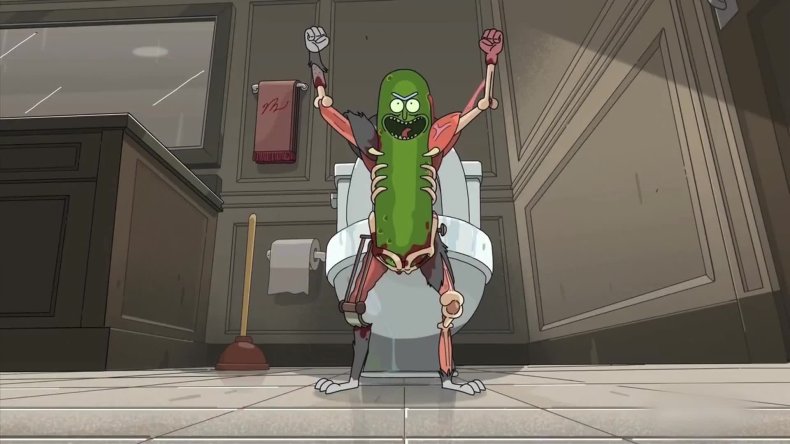 Part of the show's appeal is that it packs every episode with in-universe information, while sprinkling every scene with so many stupid gags that you never feel overwhelmed. Rick (Justin Roiland) is a high-functioning alcoholic mad scientist, driven to explore a multiverse he deeply hates because he believes the meaning of life is the pursuit of science.
Playing foil to Rick is Morty (also voiced by Justin Roiland), an "implausibly naive adolescent boy with an old Jewish comedy writer's name," as Rick describes him. As the show gets more complicated, we learn that Rick and Morty's bond is so strong that it carries over into every possible alternate reality. A Rick, no matter the dimension, is never without his Morty.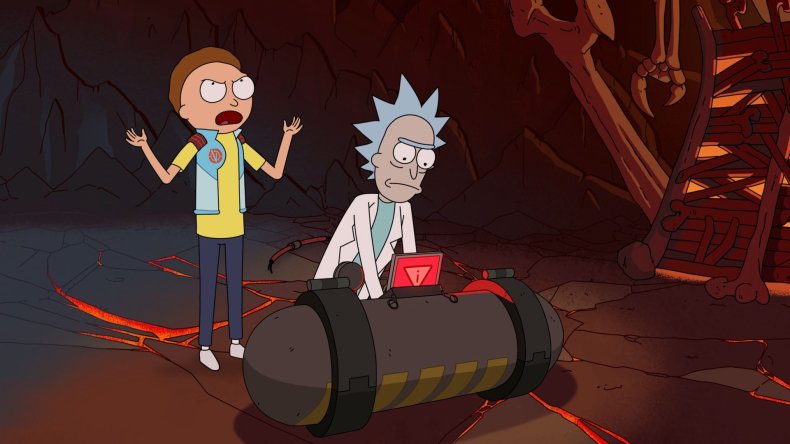 Miller says Adult Swim has never had a hit so monstrous as Rick and Morty. "I don't think our audience has necessarily changed, but this show has galvanized a wider audience than ever before. It's not a question of dulling [Adult Swim's] edge, but we do have to meet fan demand in different ways."
Meeting fans where they live has been all about releasing video games, t-shirt lines, plush dolls and hosting interactive experiences around the country.
Adult Swim released a companion mobile game, Pocket Mortys, in 2016, while most fans were waiting for a Season 3 release date. Pocket Mortys shot to the top of the iTunes chart within hours of being released, and Adult Swim currently releases new Morty versions on a weekly basis.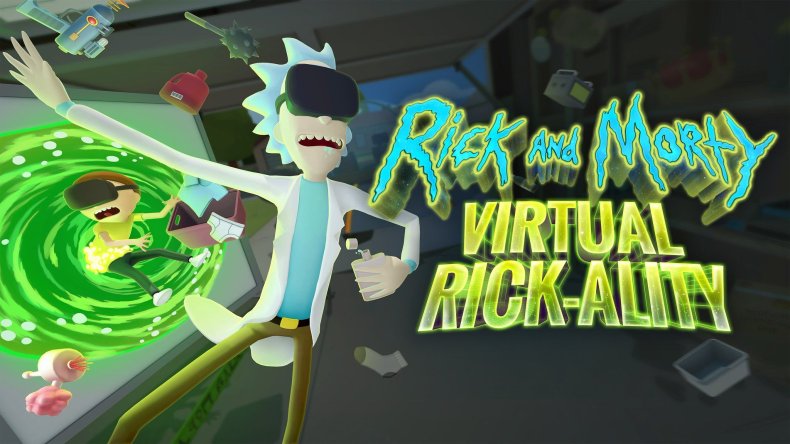 Adult Swim also released a VR-specific game,Virtual Rick-ality, that was the top downloaded game on the online store STEAM the day it launched. Rick mentioned "szechuan sauce" in the Season 3 premiere, a chicken nugget sauce released by McDonald's in 1998, and within 24 hours, the internet was swamped with DIY recipes, after the sauce was discontinued. Old packets sold for thousands on eBay, and eventually, McDonald's mailed a huge bottle of the sauce to Roiland, packaging it as if coming from another dimension in the show's reality.
As part of Adult Swim's goal to reach fans in person, a Rickmobile vehicle and pop-up shop toured in advance of Season 3, visiting 40 cities and selling out Rick and Morty merchandise to fans who often lined up overnight. Fans often show up in full costume, sometimes dressed as characters who have only made quick cameos on the show, including Krombopulis Michael, Birdperson (now Phoenixperson), Mr. Meeseeks, Michael and his conjoined brother Pichael, and Stealy, a little creature who hosts a reality show about theft.
The fan community is wildly competitive, sharing rival theories on Reddit about what's going to be revealed in the next episode. Jane Becker, a writer on Rick and Morty, says, "I absolutely think picking apart fan theories is the [...] only way to enjoy it. If you're not doing that already, you better start," she says. Jessica Gao, another Rick and Morty writer, says the show is successful because it's surprisingly intelligent. "The show will never do a tired and expected sitcom trope without subverting and satirizing it," Gao tells Newsweek. "The sci-fi stories are a lot of fun, but the show is also an examination of a deeply troubled family."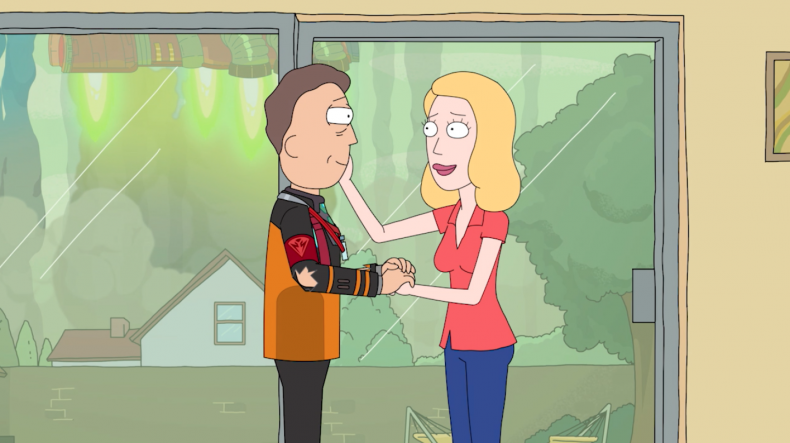 Season 3 concludes on Adult Swim this Sunday, and if 2017's viewer numbers are any indication, it will be watched by millions of young people who can't get enough. As Morty tells his sister Summer in Season 1, "Nobody exists on purpose, nobody belongs anywhere, everybody's gonna die; come watch TV."