'Rick and Morty' Will Appear on More Than 500 Products in Season 4 Release Blitz
In 2015, Rick and Morty appeared in a couch gag on a Season 26 episode of The Simpsons . At the time, before the premiere of Rick and Morty 's second season, the crossover wasn't a meeting of equal titans: it wasn't until Season 3 that Rick and Morty became the most popular comedy on television, with the highest ratings in Adult Swim history. Along with the November premiere of Season 4, Rick and Morty is about to get much more like The Simpsons in another sense, with a massive merchandising blitz likely to make the drunken scientist and his timorous grandson as ubiquitous as Bart.
On Wednesday, Cartoon Network Enterprises announced a wide-ranging lineup of more than 500 new Rick and Morty products launching throughout 2019. Here are some of the most unexpected licensing deals and products heading our way in the lead-up to Rick and Morty Season 4 and after its premiere.
Rick and Morty Streetwear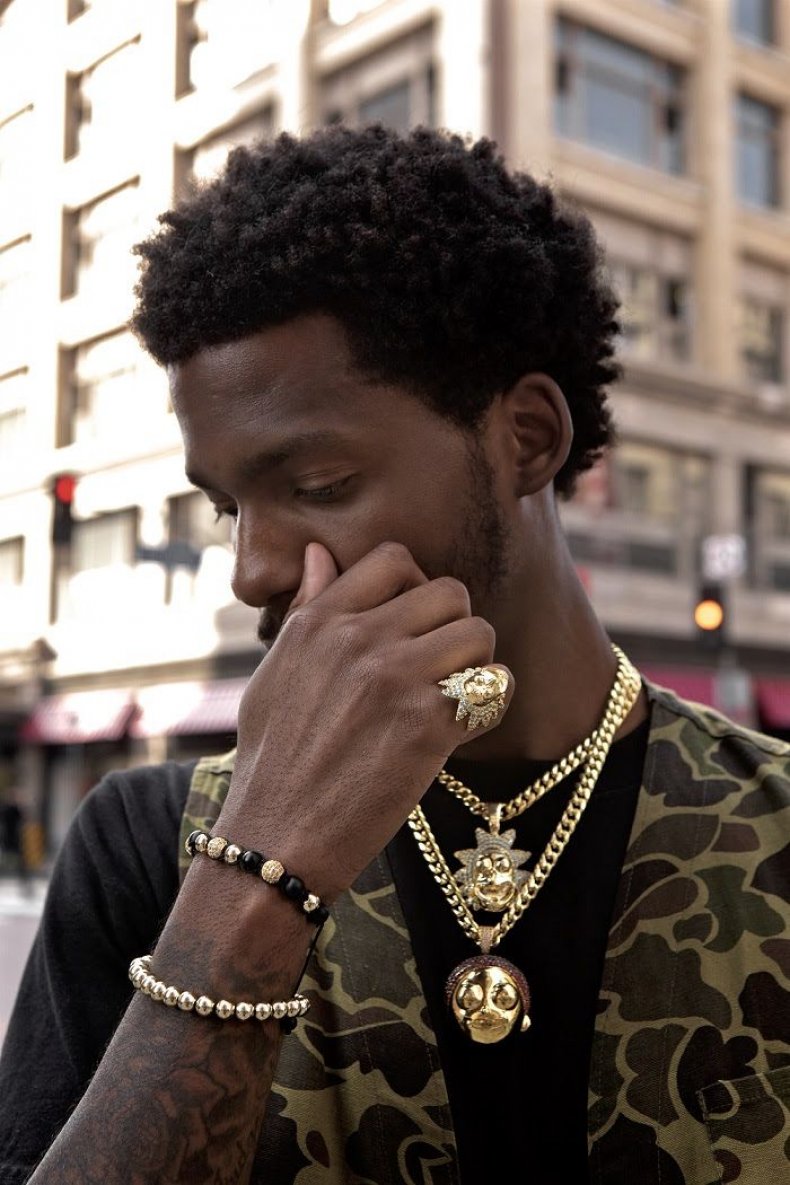 Described as "iced out pendants and rings" in a press release announcing the licensing deal, Rick and Morty is teaming with streetwear jewelry maker King Ice, famous for garbing Odd Future, Snoop Dogg, Chief Keef and the Wu-Tang Clan. But that's just the start for Rick and Morty streetwear, with a collaboration also coming from backpack company Sprayground.
Rick and Morty Underwear
Boutique underwear dealer MeUndies will launch a Rick and Morty collection in October, including underwear and loungewear for both men and women, featuring "fan art inspired" hand-drawn artwork.
Rick and Morty for Dogs and Cats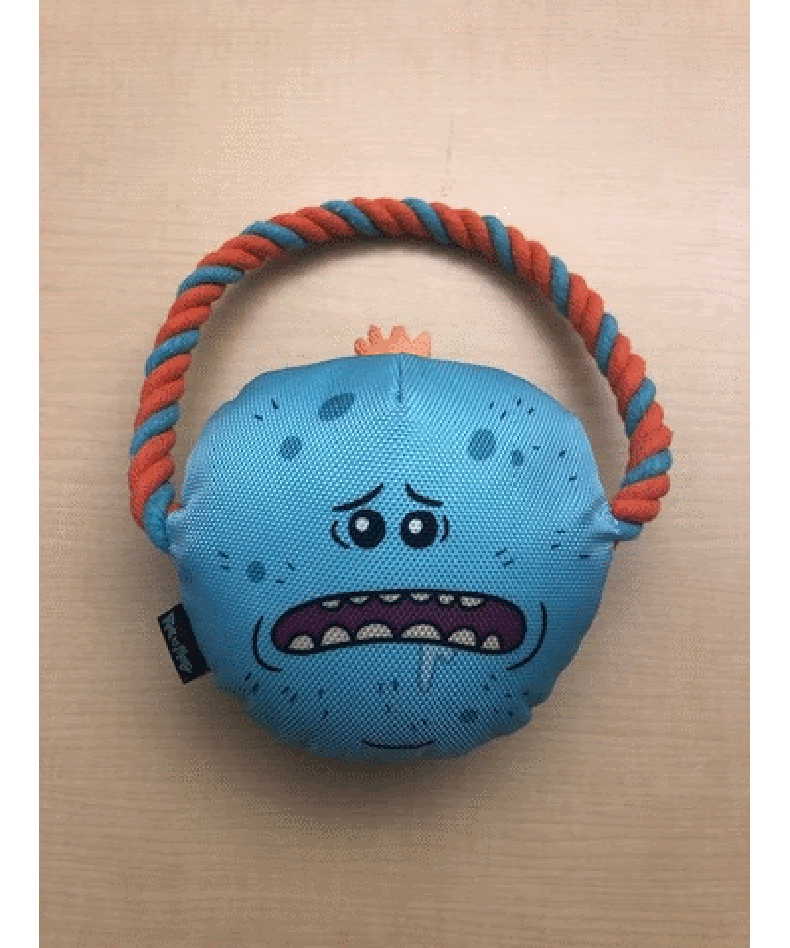 There will also be Rick and Morty accessories available for your dog and cat. A licensing collaboration with Silver Paw means pet toys, collars, leashes, treats and little Mr. Meeseeks outfits will be released this fall.
Rick and Morty Cyclists
Expect to start spotting Rick and Morty on the road in 2019, with new cycling jerseys and water bottles. State Bicycle Co. is even releasing a limited-edition Rick and Morty bicycle.
Record Your Burps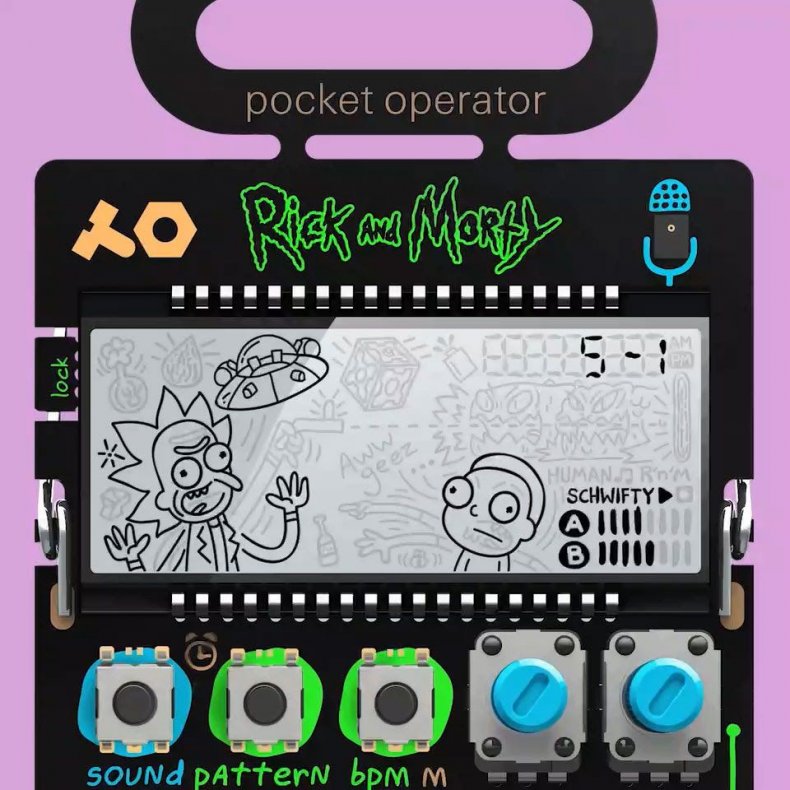 But we're just scratching the surface with Rick and Morty bikes and comfy clothes for dogs, because nothing is quite as strange as the PO-137 synthesizer coming from Teenage Engineering. The pocket operator vocal synthesizer looks like Nintendo's 1980s Game & Watch lineup, with LCD graphics. The PO-137 includes eight different "voice character sampling options," all voiced by Rick and Morty co-creator Justin Roiland.The synthesizer will let anyone record 120-second voice samples.
Rick and Morty Dungeons & Dragons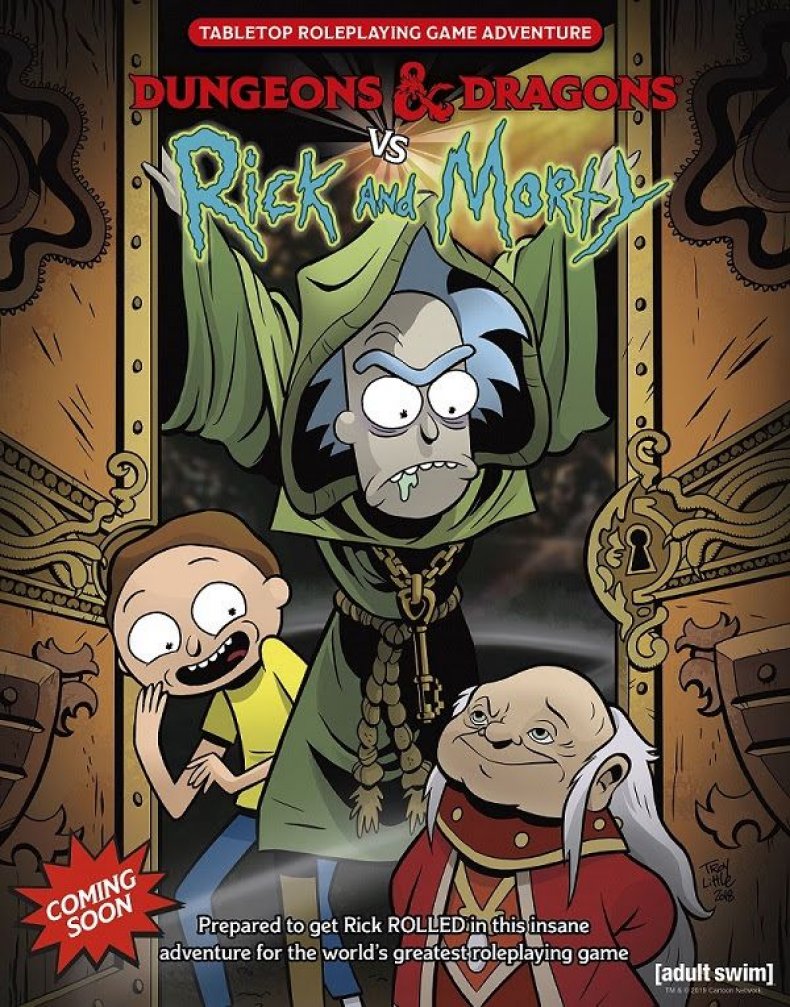 Other upcoming collaborations are a little more in-line with what you might expect from the geek culture-centered show. In 2018, Kingkiller Chronicle author Patrick Rothfuss wrote a comic book miniseries called Rick and Morty vs. Dungeons & Dragons. In addition to a coming sequel, 2019 will see the release of a tabletop roleplaying game, Dungeons & Dragons vs. Rick and Morty: Tabletop Roleplaying Game Adventure, a new module suitable for D&D beginners.
We're just scratching the surface of the astounding glut of products that will soon feature Rick, Morty and other characters from the Adult Swim series. If you're already sick of Rick and Morty, then buckle up, because they're going to be everywhere.
Rick and Morty Season 4 is expected to premiere in November.
'Rick and Morty' Will Appear on More Than 500 Products in Season 4 Release Blitz | Culture