Rick Astley Covers Foo Fighters' 'Everlong,' Proves He's More Than a Meme
If you only know English '80s pop star Rick Astley as the man behind the song in the RickRolling meme, his newly released cover of the Foo Fighters' "Everlong" will prove to you that he's so much more than a meme and one-hit wonder.
Astley dropped the "Everlong" cover on Thursday, seemingly recorded with a simple home studio setup. The cover is a straightforward acoustic take on the Foos' signature song, from 1997's The Colour and the Shape album. Astley nails every part of the track, with his raspy baritone giving the lyrics—written by Foo Fighters frontman Dave Grohl, naturally—all the impact they deserve. While he doesn't howl in quite the same way as Grohl, Astley gives his all to the final two choruses.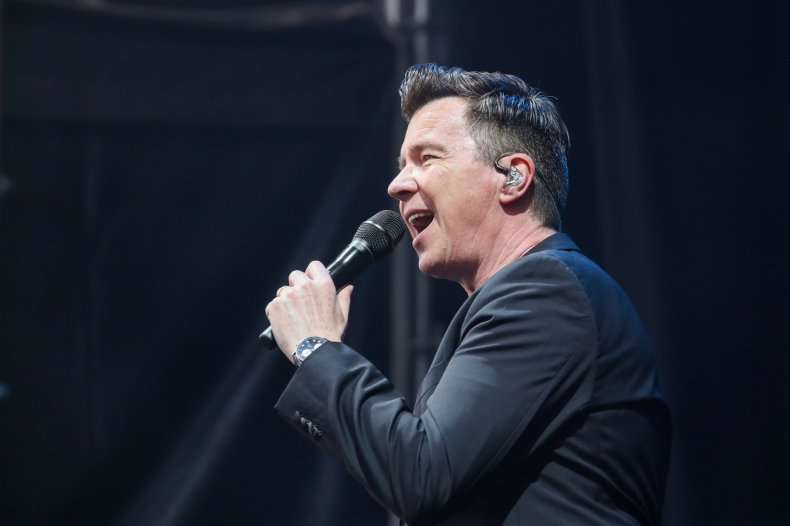 "Sometimes you just have to find the song that's gonna lift your spirits and put you in another place, and I've been doing that a lot recently with music," Astley says in the video, before playing his take on the song. "One of the bands I always go to, believe it or not, is Foo Fighters,"
While Astley is best known for his 1987 hit "Never Gonna Give You Up," partially due to the success of the RickRolling meme, which began in 2007, Astley has had a steady career releasing eight pop and adult contemporary albums since '87. He most recently released a greatest hits compilation, dubbed The Best of Me, in 2019.
Astley's respect for the Foo Fighters appears to be mutual. He's actually performed with the Foo Fighters on a handful of occasions, appearing to RickRoll audiences with an amped-up rendition of "Never Gonna Give You Up" at shows in Tokyo and London in 2017. Prior to Astley taking the stage in London, Grohl introduced the singer as "the most bada** motherf***er."
BMG, Astley's label, did not respond to Newsweek's emailed request for comment in time for publication.
Astley has previously shown off his skills as a singer and knack with cover songs. Back in April, he released a cover of late soul singer Bill Withers' "Ain't No Sunshine."
During a Boston show in 2017, Astley said that he tries to find a local artist to cover with his band for each show. In one fan-shot video, he sings a snippet of Aerosmith's "I Don't Wanna Miss a Thing," as well as covers of The Cars' "Just What I Needed," AC/DC's "Highway to Hell," (with Astley on the drums for that one, in addition to singing) and of course, "Everlong." He's also covered Mark Ronson's Bruno Mars collab "Uptown Funk," Daft Punk's "Get Lucky" and Ed Sheeran's "Shape of You."