Who Is Rick Bright? What to Know About Whistleblower's Complaint Over Coronavirus Treatment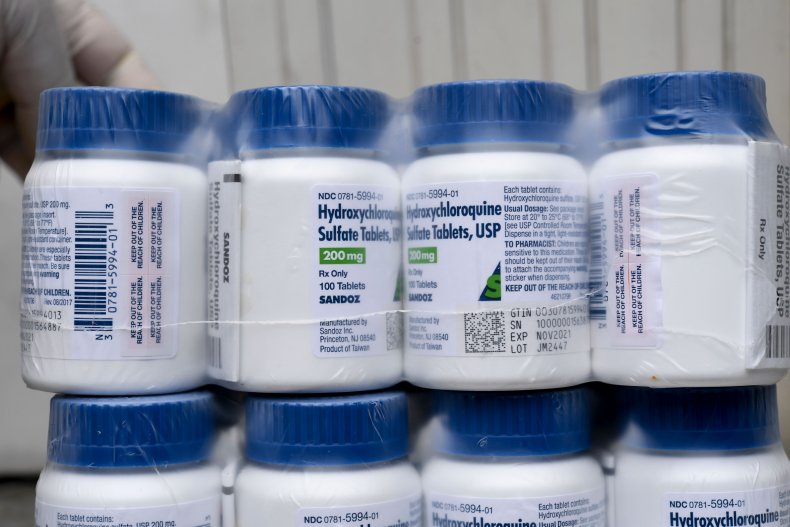 Dr. Rick Bright, a top infectious disease expert within the Department of Health and Human Services (HHS), will testify Thursday morning about his removal from a senior post overseeing pandemic preparedness after he resisted efforts to distribute an unproven drug that had been promoted by the Trump administration and warned about scarcity of medical supplies.
"HHS leadership was dismissive about my dire predictions about what I assumed would be a broader outbreak and the pressing need to act, and were therefore unwilling to act with the urgency that the situation required," Bright is expected to say, according to a prepared copy of his remarks released Wednesday.
At a hearing on the government's coronavirus response convened by a House of Representatives health subcommittee, Bright, now a senior advisor at the National Institutes of Health, is expected to focus on what must be done to further abate COVID-19 transmission.
But lawmakers will likely home in on the substance of a whistleblower complaint he filed in early May alleging a pattern of cronyism, dismissiveness and anti-scientific approaches to public health among HHS political officials.
Bright has alleged that HHS officials applied pressure to promote the anti-malaria drugs chloroquine and hydroxychloroquine, despite a lack of evidence about their efficacy against COVID-19, and dismissed concerns about shortfalls of medical supplies. Bright also decried the influence of outside actors on scientific decisions made at the department.
HHS did not return Newsweek's request for comment about Bright's allegations.
Before he was removed as the director of BARDA, a division of HHS responsible for the development of defenses to infectious disease, Bright clashed repeatedly with senior HHS officials.
"Dr. Bright was alarmed about the scarcity of critical resources and supplies, including N95 masks, swabs, and syringes, and began clashing with HHS leaders as he pressed for them to take appropriate action to address these shortages," the whistleblower complaint said.
Among the individuals Bright quarreled with most was his supervisor, Dr. Robert Kadlec, who serves as the assistant secretary for preparedness and response.
Bright said in his complaint that for years, a top industry-connected official described as Kadlec's "friend" exerted improper influence over the department's science-based process for evaluating proposals and awarding contracts.
In one meeting, the industry consultant mentioned the name of a pharmaceutical company CEO with business before HHS. The CEO, a client of the consultant's, was said to be "friends with Jared [Kushner]," an invocation Bright viewed as among the first of many attempts to leverage political connections for undue influence.
Years of tense interactions with Kadlec and his office came to a head when COVID-19 emerged as a public health threat in late 2019 and early 2020. Bright believed that the administration's zealous promotion of hydroxychloroquine, a drug President Donald Trump has personally touted, was premature.
Bright said that his removal from BARDA in April was a direct retaliation for his insistence on maintaining the integrity of the scientific process and decision to speak out against mismanagement.
"Dr. Bright opposed the broad use of chloroquine and hydroxychloroquine as lacking scientific merit, even though the Administration promoted it as a panacea and demanded that New York and New Jersey be 'flooded' with these drugs, which were imported from factories in Pakistan and India that had not been inspected by the FDA," the whistleblower complaint says.
Bright recounted several instances of apparent meddling from top HHS officials involving hydroxychloroquine, which has "not been shown to be safe and effective for treating or preventing COVID-19," according to the FDA.
In a series of e-mail exchanges in March, Kadlec's chief of staff inquired with a senior BARDA employee about whether the division was considering chloroquine, a relative of hydroxychloroquine, as a therapeutic for COVID-19. The chief of staff said he wanted information "ASAP... like immediately."
Another HHS official sent an e-mail informing BARDA that the potential donation of three million chloroquine tablets from the pharmaceutical giant Bayer could represent "a BIG immediate win."
Internally, BARDA employees worried that there were "safety liabilities associated with the drug" and that "accepting the donation could send a signal that we are not concerned about the risk."
Soon, HHS Secretary Alex Azar became involved, pushing a new drug access protocol that would make chloroquine significantly more available to COVID-19 patients across the country. News of this action "based on scant scientific evidence and on such a short timeframe sent Dr. Bright and his colleagues scrambling," according to the whistleblower report.
Bright said he soon felt he had "no choice" but to alert a Reuters reporter about what he believed was internal pressure to hasten the distribution of an unproven drug for political reasons.
In many instances, disclosures to the news media relating to a "substantial and specific danger to public health" are protected by the Whistleblower Protection Act, which forbids retaliation against federal employees for reporting allegations of misconduct.
"Dr. Bright hoped that by shining a light on HHS's reckless and dangerous push to make these drug available, human lives would be saved," the complaint noted.
Bright filed his whistleblower report with the Office of Special Counsel two weeks after his transfer to NIH, which occurred days after the Reuters article was published. The office recently recommended that Bright be temporarily reinstated to BARDA while it conducts an investigation.