The Internet Rallies Around Rick Moranis After Actor Is Punched by a Man in New York City
Social media was set ablaze on Friday following reports of an attack on Rick Moranis.
The beloved actor was punched while walking on the Upper West Side in Manhattan on Thursday. Multiple New York news outlets released video footage of an unidentified man hitting the 67-year-old Ghostbusters star in the head before knocking Moranis down to the ground. Moranis did suffer minor injuries to his head, back and hip from the attack, however, New York Police Department confirmed he was well enough to take himself to a nearby hospital and later went to a police station to report what happened.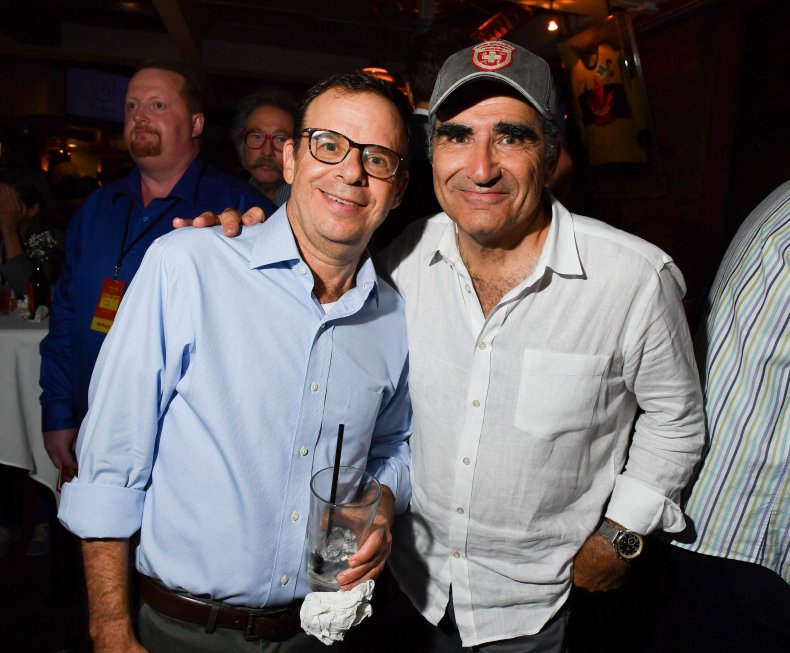 Once news of the incident emerged on Friday, fans of Moranis took to Twitter to advocate for his safety, suggesting that the Honey I Shrunk the Kids actor was a national treasure that must be protected at all costs.
"I know a lot is happening, but we must come together to protect Rick Moranis," one person wrote.
"Rick Moranis task force assemble," tweeted another.
Meanwhile, hundreds of others offered up violent warnings to the unidentified offender, including some people who threatened to take matters into their own hands if they came across the man who hurt Moranis before the police did.
"If you are the lowlife scumbag who sucker punched Rick Moranis, you better turn yourself in to the cops before the rest of New York City catches up with your a**," a fan wrote.
Another person claimed "punching Rick Moranis is a surefire way to become the most hated man in America," while someone else threatened to fatally injure the perpetrator.
"I will kill the man that hurt Rick Moranis. KILLLLLL," the tweet read.
Then there were those who worried that the incident would sway Moranis to once again shy away from the limelight.
"This is actually super f**king sad. Rick Moranis came out of retirement literally the other week. Mans a widower. Took a break from acting (24 years) to raise his kids. If we never see this man again, I'd completely understand," one person wrote.
Moranis recently reemerged into the spotlight after surprising fans with an appearance alongside Ryan Reynolds in a Mint Mobile commercial, which released in September. Moranis was one of Hollywood's darlings of the 1980s—thanks to his roles in TV shows and movies like Second City Television, Parenthood, Spaceballs, Honey I Blew Up the Kids and others—however, he put his acting career on the back burner in the '90s to focus on raising his children after his wife died in 1991.