Be a 'Rick and Morty' Season 4 Character For Charity
Rick and Morty fans can win the chance to appear as a background character in Rick and Morty Season 4, all while helping out people with autism.
A new campaign on "sweepstakes-for-good" platform Prizeo has as its grand prize an opportunity to meet Rick and Morty creators Justin Roiland and Dan Harmon, tour the Rick and Morty production offices and appear as a background character in an upcoming episode.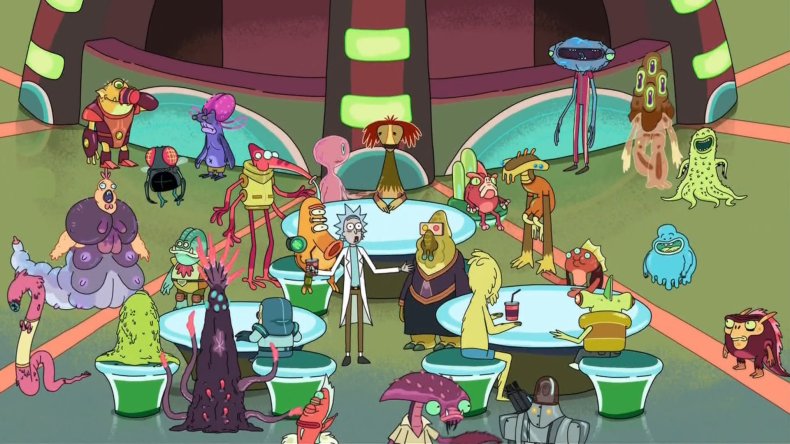 Proceeds go to NEXT for AUTISM, a charity that supports autism services, focusing on helping individuals with autism and their families through direct clinical, educational and vocational programs, rather than research or awareness advocacy. With multiple program partnerships across the United States, including at Columbia University, Cincinnati Children's Hospital and the University of North Carolina, NEXT works to support those with autism in its New York hometown and around the country.
"We've been blessed to have worked with so many generous people in the comedy world willing to support NEXT for Autism and Night of Too Many Stars," comedy writer Robert Smigel, voice of Triumph the Insult Comic Dog, said. "Justin and Dan couldn't have been nicer about offering a Rick and Morty prize after I threatened to blackmail them."
The sweepstakes also supports the United Way of Bergen County, New Jersey, which works to address the critical housing shortage in the region for working class families, the elderly and those with developmental disabilities. Funds donated through the Rick and Morty campaign are earmarked specifically for Prevail NJ, a United Way-supported program that offers residential support to adults with autism. Together, Prevail and the United Way are opening a home in New Jersey for adults with autism, which will support residents with skill development and independent living.
Donations to the campaign accrue multiple "entries" to the sweepstakes, beginning at $10. Higher value donations include both sweepstake entries for the background character appearance and loads of Rick and Morty merchandise, including portal guns, Pickle Rick plushies, t-shirts, Funko Pops and more.
The contest is similar to one held during Rick and Morty Season 3, which offered the chance to play an alien overlord in an episode by supporting the Global Fund to Fight AIDs, tuberculosis and malaria. Winner Jonas Briedis voiced Zick Zack, an alien who appears in the episode "Morty's Mind Blowers," requesting that Rick kills him to fulfill his species' religious obligations. When Morty sews doubt in Zick Zack's mind, the alien ends up getting dragged into an alien hell. It was an unpleasant fate, but an excellent voice acting turn by the non-professional contest winner.
For this one, there's none of the pressure of having to voice act against Justin Roiland's Rick and Morty. Instead, one person will be selected to have their likeness recreated in the Rick and Morty house style―forever immortalized in a Season 4 episode. To donate, visit Prizeo.com/RickandMorty.