'Rick And Morty' Season 4 Episode 6 Release Date: Trailer Confirms When Next Episode Is Out
Rick And Morty had a second treat in store for fans this week. Following the release of the "Samurai & Shogun" mini-episode, the Adult Swim series has released a trailer for part 2 of Season 4 that reveals the release date for the rest of the episodes.
The 80-second trailer, available on the Adult Swim YouTube page now, also gives fans a taste of what to expect of Episodes 6 through 10. This includes a number of fan-favorite characters not seen on the show for some time, including the super-intelligent dog Snuffles (voiced by Rob Paulsen), the secret agent Tammy (Cassie Steele) and the cyborg Phoenixperson (Dan Harmon).
When is Rick And Morty Season 4, Episode 6 out?
According to the new trailer, fans can expect to see the next episode of the show on Sunday, May 3 on Adult Swim. The remaining five episodes of Rick And Morty Season 4 are expected to air on the show's usual timeslot of 11:30 p.m. ET.
Like the first five episodes of the season, Episodes 6 through 10 of the show are expected to air weekly, meaning that the instalments are likely to have the following release dates:
Season 4, Episode 6: May 3
Season 4, Episode 7: May 10
Season 4, Episode 8: May 17
Season 4, Episode 9: May 24
Season 4, Episode 10: May 31
Though that means that Rick And Morty will be over for now by May, the show will definitely be back for more episodes. In May 2018, 70 episodes of the show were ordered, bringing the total to 100. By the end of Season 4, there will be at least 60 more episodes of the cult comedy.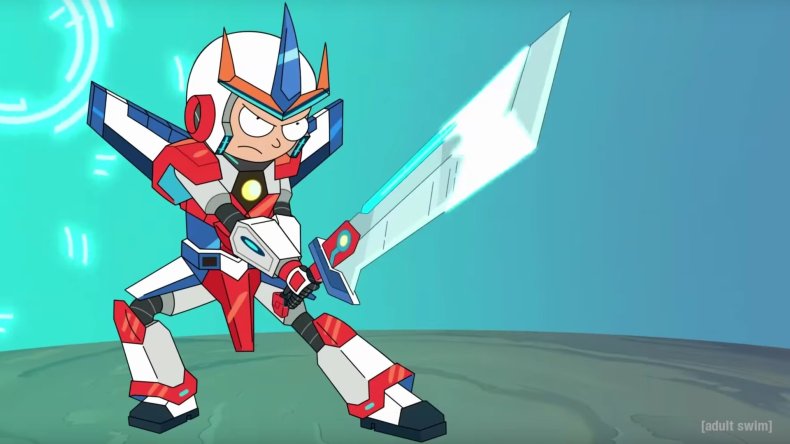 Fans can catch up with the series in the lead up to the release date of more episodes online. Hulu is the place to go for the first three seasons, while the first five episodes of Season 4 are on the Adult Swim website.
As for what viewers can expect from these latest episodes of Rick And Morty, the trailer offers some exciting glimpses. Most of the promo sees the pair in Voltron-like mech suits, battling a race of pink aliens. Another scene sees a mech suit-wearing Snuffles take on a similarly-suited cat in what looks like a follow-up to Season 1 episode "Lawnmower Dog."
Rick And Morty Season 4, Episode 6 airs Sunday, May 3 at 11:30 p.m. ET on Adult Swim.