'Rick and Morty' Season 4 Episode Synopses Released
The "brohs" and "dawgs" are back in Rick and Morty Season 4 episode loglines released Wednesday.
While other shows and movies have made an art of slowly spooling out revelations—releasing a poster preview for a teaser for a teaser trailer, followed by character posters and "first looks" and all the other ephemera leading up to a major premiere—Rick and Morty has so far released a trailer for its upcoming season and left it at that. Other reveals have, so far, been minor, or tongue-in-cheek, like the reveal of five episode titles, presented as a spoof of Netflix's Stranger Things marketing.
The newly released episode synopses are presented in much the same spirit, revealing little about what's in store, except that Rick and Morty Season 4 continues a tradition of overloading its official episode descriptions with brohs and dawgs, rather than providing much insight into the episode's actual plot. Nevertheless, there is some that can be gleaned from the newly released loglines.
"Edge of Tomorty: Rick Die Rickpeat": "Morty goes nuts this time dawg. Rick does stuff. Season 4 premiere broh."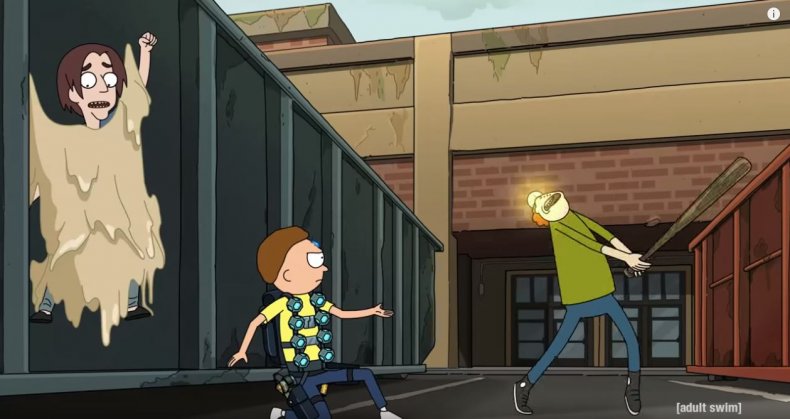 With a title referencing the Tom Cruise and Emily Blunt science fiction action movie Edge of Tomorrow, the first episode of Season 4 might involve a faddish sci-fi trope: the time loop. Of course, the logline doesn't confirm. At least we know Rick will do stuff.
"The Old Man and The Seat": "We all have one thing in common broh. I don't know broh. Watch this one."
Again, little is revealed in this summary of the second episode, which airs on November 17. From the title, this seems like the episode to feature this moment from the Season 4 trailer: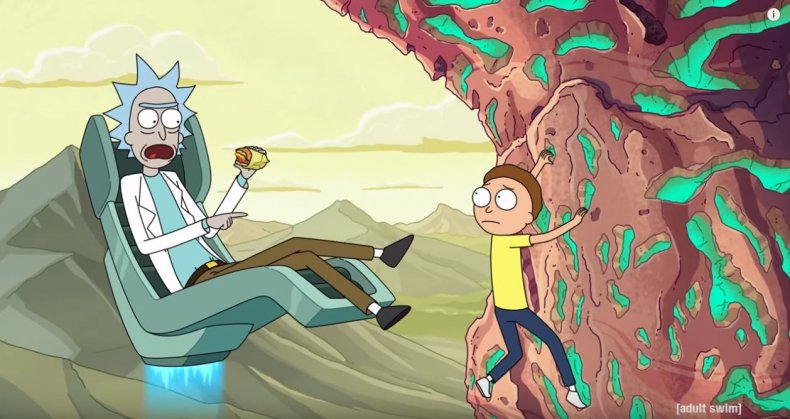 "One Crew Over the Crewcoo's Morty": "Lots of twists and turns this time Broh. Wear your helmets."
While previous episode titles have pulled off some silly plays on its characters' names, this take on One Flew Over the Cuckoo's Nest is the weirdest title yet for the Adult Swim series.
"Claw and Hoarder: Special Ricktims Morty": "Morty gets a dragon in this one broh. It's a wild ride broh."
At least we know something concrete about this episode, even with its inexplicable title spoof of Law and Order: Special Victims Unit: Rick gets a dragon. The fourth episode in the season will debut on December 1.
"Rattlestar Ricklactica": "Lots of things in space broh. Snakes and sharp stuff. Watch this broh."
The final episode to air from the first half of Rick and Morty Season 4 (the second half is expected to premiere sometime in 2020), "Rattlestar Ricklactica" sounds like a return to space opera hijinks, getting off Earth and away from the newly reunited Smith household. Airing on December 8, brace yourself for another long wait after.
Episode progression will matter a little more in this season of Rick and Morty, since there is more serialized storytelling ahead than in previous seasons of the series. But you wouldn't guess from reading these episode loglines, which seem to reveal a new season that is as eclectic in its influences and plotlines as ever.
"These loglines don't really tell you much either," Rick and Morty's social media feed admits. But soon enough we'll be able to see for ourselves—Rick and Morty Season 4's first episode, "Edge of Tomorty: Rick Die Repeat," premieres on November 10.