'Rick and Morty' Season 4, Part 2: When Will Episode 6 and the Rest of the Season Air?
After five episodes of Season 4 have aired, Rick and Morty is going on a hiatus, with the Adult Swim/Cartoon Network animated show due to air the remaining five episodes of the season at some point in 2020. This has left many Rick and Morty fans, who have only just got over the two-year gap between seasons 3 and 4, wondering exactly when the release date of Part 2 of Season 4 will be.
Unfortunately, the creators of the show have hardly been forthcoming in revealing when the last five episodes of the season will be. So far, the biggest clues we have as to when Season 4 will be released on Adult Swim have all come courtesy of Spencer Grammer, the voice of Summer Smith on Rick and Morty.
Speaking in early November to Collider, Grammer said: "We have, I think, two more episodes airing in this chunk. And then we have another five coming out eventually, sooner than later." The episode airing as part of this "chunk" will be Rick and Morty Season 4, Episode 5, due to air on Adult Swim on Sunday, December 15. After that, fans could be in for a long wait for more.
However, some of Grammer's other comments give us a better idea of when we might expect the back half of Season 4. She revealed that she had now recorded all of the episodes, telling the website, "I just recorded 4.10 [the final episode of the season] when I was in LA a few weeks ago but, those change a lot. I'll be going back to do pick-ups probably for some of them. They're revising and then re-writing certain things. So, we're not finished yet but yes, I recorded all of them so far."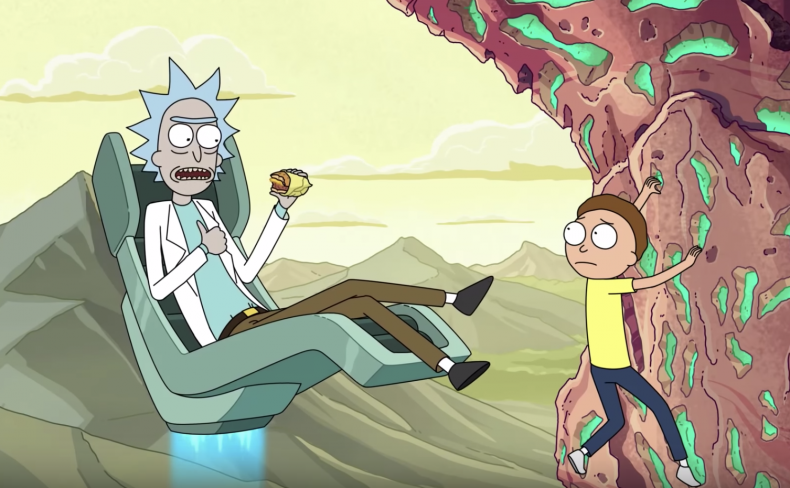 Animated shows tend to record their voices first and then create the animations afterwards, suggesting we still have a number of months to go until any of the episodes will be screen-ready. Although each series has its own unique way of doing things, when Newsweek spoke to the creator of Netflix's Big Mouth, another animated half-hour comedy that tends to do 10-episode seasons, in October, they said that they record their voices "always a year ahead."
However, that is for a full 10-episode season, whereas Rick and Morty only have a handful of Season 4 episodes left to release, suggesting it may take about six months. If that is the case, we may expect to see the next set of five episodes starting in late spring or early summer.
Though this may be a longer wait than fans are anticipating, Grammer did have a little piece of good news for the show's fans. She told Collider: "I know they're working on season five."
Rick and Morty Season 4, Part 2 is coming in 2020 to Cartoon Network.