'Rick and Morty' Season 4 Release Date Announced: Only Five Episodes Premiering
A new trailer for Rick and Morty Season 4 reveals that the upcoming season will feature multiple returning characters, including Mr. Meeseeks, Revolio Clockberg Jr. (aka "Gearhead") and Mr. Poopybutthole. Rick and Morty Season 4 will premiere its first five episodes on Sunday, November 10 at 11:30 p.m. Eastern on Adult Swim.
"The smartest Rick and the Morty-est Morty in the universe are back," the voiceover for the new Rick and Morty Season 4 trailer intones. "Things are pretty much the same."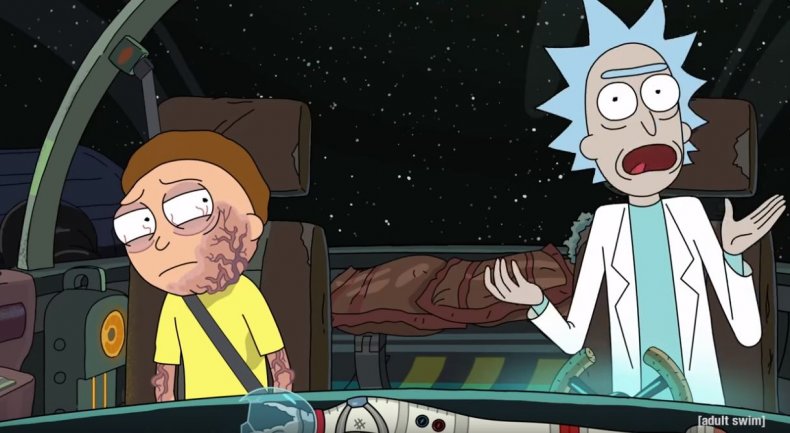 But one element that isn't the same about Rick and Morty Season 4 is the release schedule. Unlike in previous ten-episode seasons, the upcoming Rick and Morty Season 4 is only five episodes... at least for now. While a premiere date for additional episodes has yet to be set, several other Adult Swim series have adopted a split season release schedule, with the second half of a season premiering later in the year. In Rick and Morty's case, this likely means we'll be waiting for 2020 to see the back half of Season 4.
But the upcoming episodes look packed with returning characters likely to make fans of the Adult Swim science fiction comedy happy. The Season 4 trailer reveals the return of the helpful Meeseeks, who haven't been at the center of an episode since Rick and Morty's very first season. Also appearing in the trailer is former friend of the Smith household Mr. Poopybutthole and Revolio Clockberg Jr., whose metal gear genitals Rick ripped out in a Season 3 episode.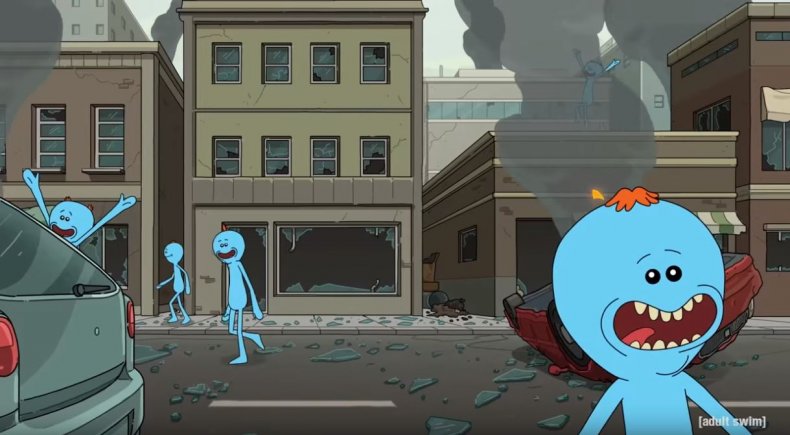 Several other episode premises are revealed in the Season 4 trailer, including an episode about magic and another where a rampaging Morty gets into an "Akira-type situation," a reference to the 1988 anime movie about a rampaging, telekinetic teenager.
Several other hints about the upcoming season have been dropped in the months since Season 3's 2017 conclusion. Rick and Morty co-creator Justin Roiland hinted that the upcoming season will have a serial story and rely more on the series' convoluted continuity than previous episodes.
"Without giving anything away, we have serialized stuff we check in on now and then that's sprinkled over the top of strong episodic episodes," Roiland said in July. "I would definitely say watch all of Season 3 before Season 4."
There may also be an anthology episode of semi-improvised sketches, similar to the "Interdimensional Cable" and "Morty's Mind Blowers" episodes, though nothing in the trailer immediately suggested it will be part of the initial, five-episode release schedule.