'Rick and Morty': What to Expect From Season 5
Rick and Morty crash land back onto Adult Swim tonight for another season of interdimensional adventures.
It's been two years since the start of season 4 and fans' patience is being rewarded with a spectacular start to season 5 that, if the trailers and preview clips are anything to go by, promises to be as peculiar as ever.
Here's everything you need to know about Rick and Morty season 5
Who stars in Season 5 of Rick and Morty?
Co-creators Dan Harmon (Community) and Justin Roiland are still heavily involved in all aspects of the show. Roiland voices lead characters Rick and Morty, as well as a myriad of supporting characters. Harmon is known for occasionally lending his voice to the series too, especially Rick's oldest friend Birdman.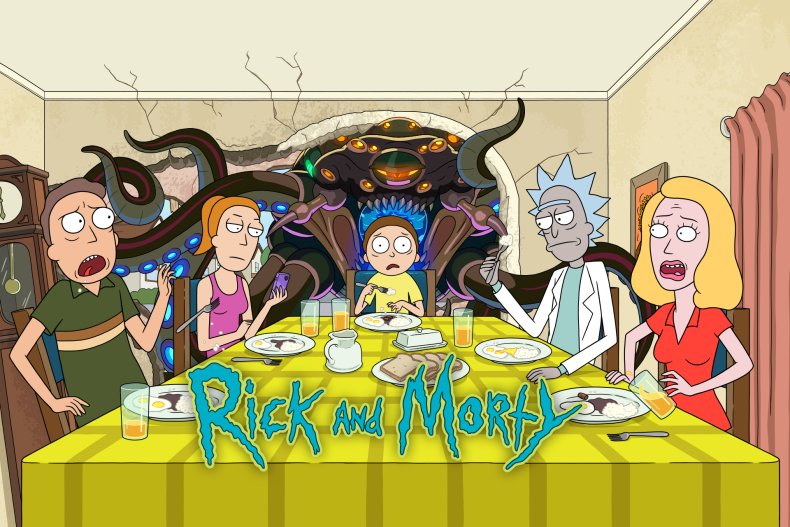 Chris Parnell (Saturday Night Live) perseveres as the hapless Jerry, while Sarah Chalke (Scrubs) voices his wife, and Rick's daughter Beth. Spencer Grammer, daughter of Kelsey, plays teenager Summer.
Jim Gaffigan makes a cameo in the first episode of the series, while co-creator Dan Harmon plays Rick's nemesis, the eccentric Mr. Nimbus.
What happens in Season 5 of Rick and Morty?
The trailer leaves small clues on the storylines, or at least the set pieces that Season 5 of Rick and Morty has to offer.
Mr. Nimbus, or as Jerry calls him, "a strange horny ocean man," features heavily. From the two-minute preview clip, we know that he is in the first episode which is called "Mort Dinner Rick Andre." This title is a parody of the toned-down film My Dinner With Andre, a movie that Harmon also parodied in his sitcom Community.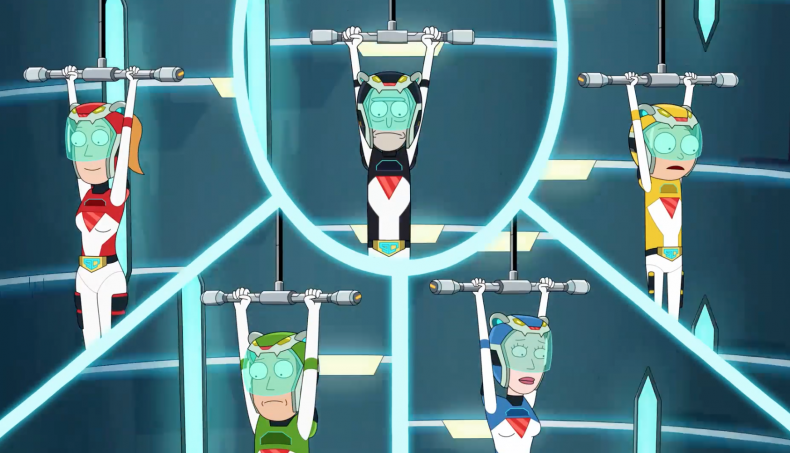 Other clips in the trailer suggest the family will team up in Power Rangers-style color-coordinated outfits, a laser shootout in the living room with multiple Ricks, and a NSFW BDSM planet where Jerry has been captured. All pretty standard stuff for an episode of Rick and Morty.
The show's official Twitter account revealed the titles for all ten episodes this season, giving fans a further clue of what to expect.
The episodes are titled as follows: "Mort Dinner Rick Andre," "Mortyplicity," "A Rickconvenient Mort," "Rickdependence Spray," "Amortycan Grickfitti," "Rick & Morty's Thanksploitation Spectacular," "Gotron Jerrysis Rickvangelion," "Rickternal Friendshine of the Spotless Mort," "Forgetting Sarick Mortshall," and "Rickmurai Jack."
When is Rick and Morty on Adult Swim?
Rick and Morty Season 5 starts on Adult Swim at 11 p.m. ET with each episode following weekly.
Seasons 1 to 4 are also available to watch now on HBO Max.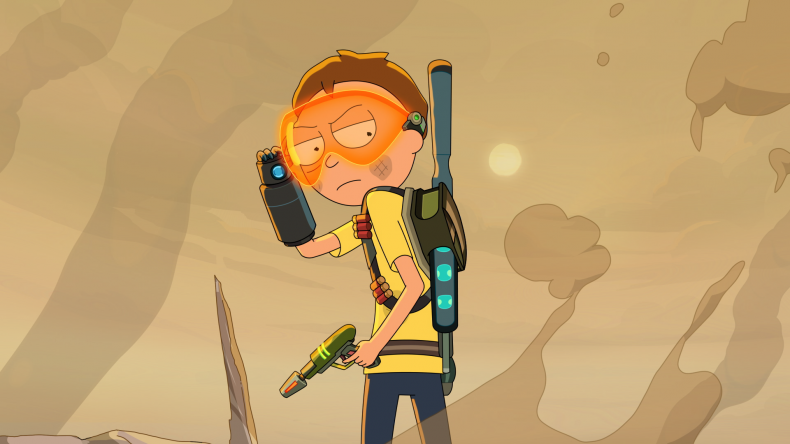 Correction 06/21/21 4:34 a.m. ET. This article was updated to correctly state Dan Harmon voices Rick's nemesis Mr. Nimbus.