Adult Swim is now airing Rick and Morty Season 5, the latest set of episodes from the 70 ordered by the network a few years ago.
These new episodes air on the Cartoon Network late night block on Sundays.
For those who want to watch online as the new episodes air, there is a livestream, but for those who do not want to stay up late to watch, Rick and Morty is also available to watch on a number of streaming services.
How to livestream Rick and Morty Season 5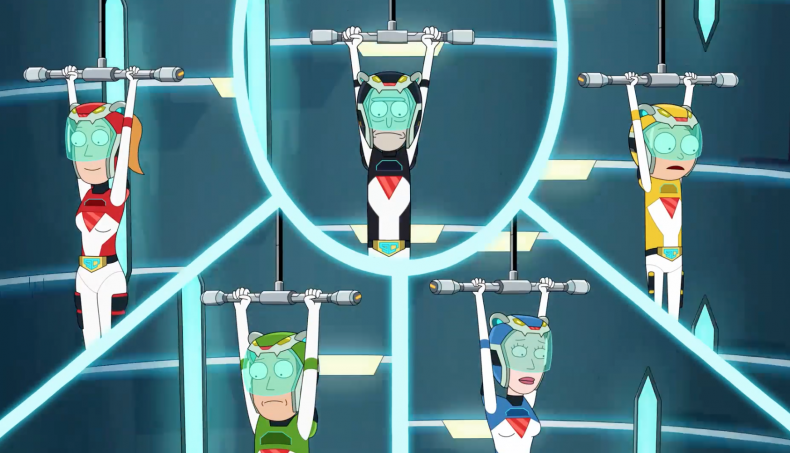 The 10 episodes of Season 5 will air weekly on Sundays at 11 p.m. ET / 10 p.m. CT on Cartoon Network as part of its Adult Swim block. The first of these episodes, "Mort Dinner Rick Andre," aired on June 20, and the show is expected to air until August 22.
Viewers who want to watch live online as each episode airs can do so via the "LIVE SIMULCAST" button on the Adult Swim website. However, viewers have to log in with their cable and/or online TV provider details to access this livestream.
For those without cable, however, there is a way of watch Rick and Morty live online for free. Cartoon Network/Adult Swim are available on a number of online live TV providers that offer free trials like Hulu + Live TV, YouTube TV and Sling, all of which offer a seven day free trial.
Adult Swim also offers a 24/7 marathon live stream of previous episodes of the show.
How to watch Rick and Morty Season 5
For those who can wait until after the episode airs, Rick and Morty's latest episodes are available to watch for free with ads on the Adult Swim website for all viewers in the U.S.
For now, the Adult Swim website is the only place to legally stream the latest episode online. Eventually, the new season is expected to be added to both Hulu and HBO Max, though neither has announced exactly when these episodes will drop.
Both currently have the first four seasons streaming.
Teasing what fans could expect from the upcoming episodes, creator Dan Harmon said: "This season there's an episode where Morty stumbles into a relationship with a young lady who is sort of a Captain Planet archetype. She's a superhero from the '90s who's very eco-conscious.
"It's a story about Morty having a relationship, which we've seen before in throwaway jokes and things. But it's done with a particular amount of indie movie heart."
Newsweek has affiliate partnerships. If you make a purchase using our links, we may earn a share of the sale.