Why 'Rick and Morty' Fans Are So Angry About Szechuan Sauce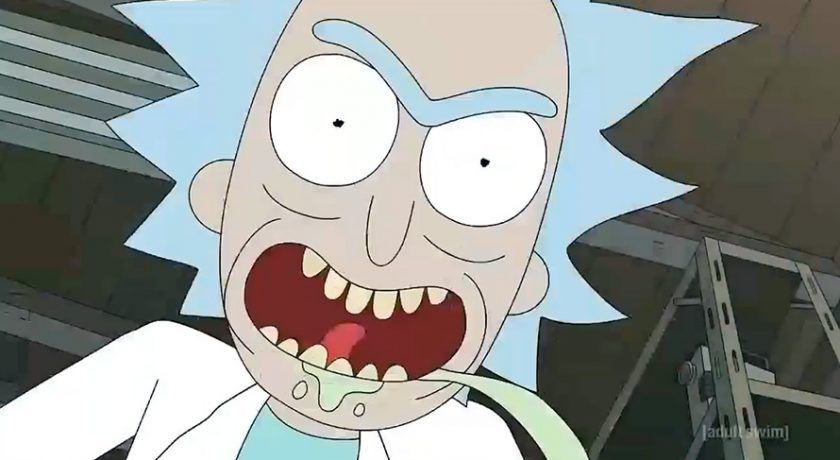 "When I say 'Szechuan,' you say 'sauce!'"
Those words can be heard in a video uploaded to YouTube Sunday that shows an increasingly agitated crowd at a Los Angeles McDonald's, all eagerly seeking "Szechuan sauce."
The video, titled "Rick and Morty Szechuan Sauce 'Riot' in LA", also depicts haggard McDonald's employees attempting to deal with the unruly crowd. The video uploader claims that "some hooligans jumped the counter and stole all the sauce," shortly after his camera battery ran out.
All this chaos over a limited-edition dipping sauce from the 1990s? Absurd! Not, however, for fans of the popular Cartoon Network show. In the first episode of the third season, "The Rickshank Rickdemption," the show's lead character, Rick Sanchez, laments the loss of Szechuan Chicken McNugget Sauce, which had a limited run at McDonald's in 1998 as a promotion for the film Mulan.
"I want that Mulan McNugget sauce, Morty," Rick tells his grandson, a moment of meta-humor the show's creator, Dan Harmon, is famous for. "That's my series arc, Morty! If it takes nine seasons!"
One of the show's most beloved jokes, it soon took on a life of it's own. Someone started a Change.org petition titled "Bring back McDonald's chicken nugget Szechuan sauce from Rick and Morty season 3!" More than 40,000 signatures were sent to McDonald's, which was willing to play along—free advertising, right? In July, the corporation sent show co-creator Justin Roiland a huge tub of the sauce, with a note explaining how McDonald's came across the sauce in the Rick & Morty universe.
On October 1, McDonald's announced it was bringing back the sauce for one day only, Saturday, October 7, while supplies lasted. Needless to say, they didn't last. McDonald's clearly underestimated the power of the Rick & Morty fanbase. Lines were out the door, and some locations ran out of the sauce within minutes, with some demanding a refund for travel time. (There is currently a Szechuan sauce packet going for $250 on eBay.)
After facing online harassment and in-person harassment of employees, McDonald's issued a statement on Twitter apologizing for the miscalculation and promising to bring back more of the sauce this winter.
Reactions are divided between those angry with the company and others condemning the moblike behavior. Roiland wrote on Twitter that he's "not happy" with the situation and urged fans to "be cool" to McDonald's workers.
For the record, Szechuan sauce can be purchased at most grocery stores.