Rick Perry Stops Paying Some Campaign Staff: Report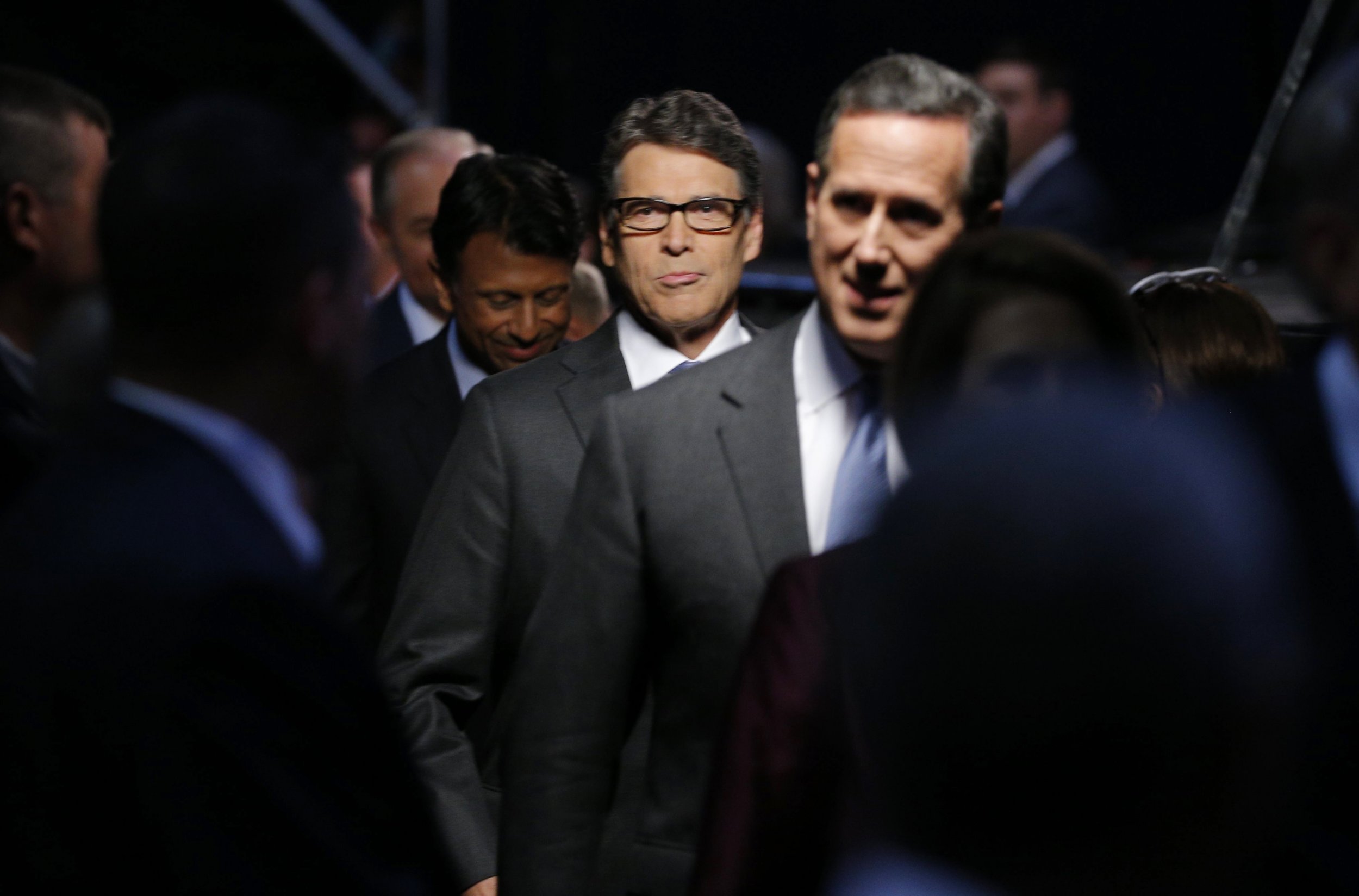 Former Texas Governor Rick Perry's presidential campaign has stopped paying its staff in the bellweather state of South Carolina, the National Journal reported Monday evening. The news was seen by many observers as a sign that the Perry campaign is in trouble.
"Money is extremely tight," Perry's South Carolina state director Katon Dawson told The Washington Post. The campaign's staffers in the state have moved to "volunteer status," Dawson said.
In mid-July, Super PACs, "Opportunity and Freedom PAC" and "Opportunity and Freedom PAC I," said they had raised nearly $17 million behalf of Perry. Combined with the campaign's own $1.07 million, Perry has raised around $18 million, CNN reported.
By comparison, Democratic front runner Hillary Clinton has raised $69 million and Perry's Republican rival Jeb Bush has raised more than $100 million, CNN reported.
Perry also failed to reach the main stage in last week's first Republican primary debate, landing instead on the "happy hour" debate with former Hewlett-Packard CEO Carly Fiorina and South Carolina Senator Lindsey Graham. Perry appeared to have said "Ronald Raven" instead of "Ronald Reagan" during the debate. Perry's campaign denied that he said "Ronald Raven."
Perry suspended his 2012 presidential campaign after a disastrous debate performance in which he promised to slash three federal agencies but could name only two.