Rick Perry Saddling Up Presidential Bid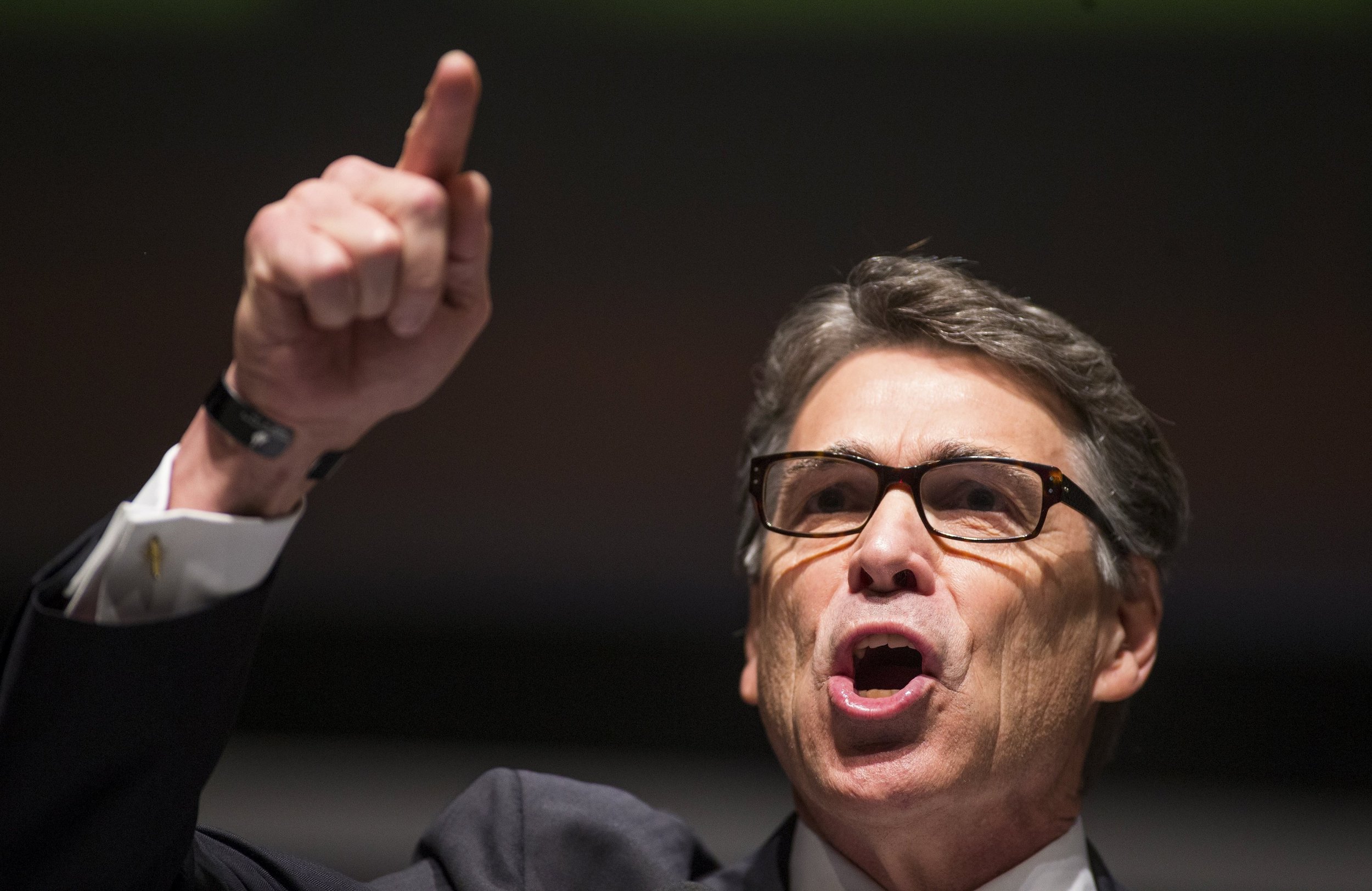 Rick Perry is in it to win it, his campaign announced Friday. The former Texas governor's odds at the White House are long, but he's been criss-crossing the country in recent months laying the groundwork for what many have expected to become his second presidential campaign.
The first hint of Perry's announcement came from his wife, Anita Perry. "Join us June 4th in Dallas!" she tweeted. The tweet linked to a ticketing page for a "special announcement."
Despite being amply supplied with cash, Perry's 2012 campaign for the GOP presidential nomination sputtered after a particularly poor performance at a November 2011 Republican primary debate. Perry promised to cut three federal agencies if he became president, but the four-term governor could name only two of those he planned to slash, Education and Commerce. "I can't," he said. "The third one, I can't. Sorry. Oops."
The campaign never recovered. Perry dropped out in January 2012.
Whether Perry's candidacy will be viable this time around remains to be seen. Most analysts rank him among the second tier of Republican contenders, behind the likes of Jeb Bush, Marco Rubio and Rand Paul.
The latest FOX News poll shows Perry in 11th place, with 2 percent of the vote. The latest Bloomberg poll of New Hampshire voters shows Perry with 1 percent of the vote. Perry snagged 0.7 percent of the vote in the key swing state in 2012.
Perry has been quiet during the run-up to his announcement. He has not answered directly questions about the big issue that rival Jeb Bush has struggled with in recent days—whether, knowing what his brother, former President George W. Bush (who was governor of Texas when Perry was lieutenant governor), knew at the time, he would have made the same decision to invade Iraq in 2003. In an August op-ed in Politico, Perry wrote, "Many on the left will say it would have been better had we never gone into Iraq in the first place," but he did not clarify whether he thought so. However, Perry did argue for further military intervention in Iraq and Syria to stop the spread of the Islamic State (ISIS).
On domestic affairs, Perry talks tough on taxes, but he did raise them during his four terms as governor. The bespectacled statesman has also been highly critical of Obamacare and what he has labeled President Barack Obama's failure to secure the nation's southern border.