Dear Rick Santorum: CPR Won't Save Our Children From Mass Shootings
One day after March For Our Lives, when hundreds of thousands of people mobilized around the country to protest gun violence, former Pennsylvania GOP Senator Rick Santorum declared on CNN that the students were essentially misguided whiners who should take CPR classes instead.
"How about kids, instead of looking to someone else to solve their problem, do something about maybe taking CPR classes or trying to deal with situations where there is a violent shooter and you can actually respond to that," Santorum stated.
The medical community erupted in shock and outrage.
Dr. Esther Choo, an emergency physician at Oregon Health and Science University tweeted: "Let's throw in needle decompression and thoracotomy while we're at it."
We spoke about Santorum's comment, and she told me: "I thought of the shattered bodies we receive in the emergency room—those who are exsanguinating out on the floor or internally, who die or barely make it through alive even with all the skill and effort of the whole trauma team and the hospital's blood supply".
"Obviously a child performing chest compressions on someone who coded from a penetrating injury is just laughable," she said. "But it made me wonder: has he ever thought through what happens when a bullet enters a human body? And if he personally had to face that kind of devastation day in and day out, would he be so quick to abandon the search for real solutions?"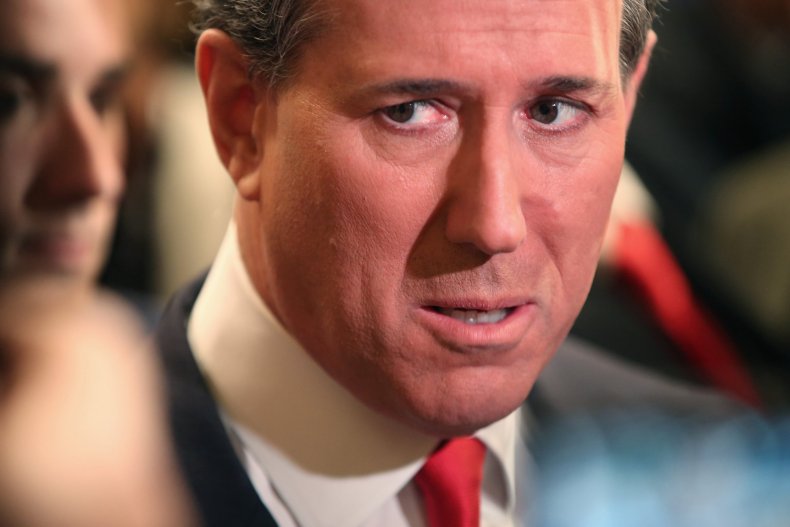 As a surgeon in Tennessee, where gun laws are one of the most lax in the nation, I also find Santorum's comments nonsensical. Working closely with emergency doctors like Choo, I have gunshot victims being rushed to the hospital on an almost daily basis. The first victim I ever treated was a 9-year-old girl who came to the trauma bay screaming in pain. I will never forget the chest x-ray that showed a bullet lodged in her back. Thankfully, her injuries were not life-threatening.
Others I have treated were not so lucky.
On one sweltering night during the summer, a man came in with multiple gunshot wounds to the abdomen. He was so unstable that we skipped the CT scan and rushed him immediately to the operating room where we made a large midline incision on his belly. Following an immediate rush of blood onto the floor, I saw that there was fecal matter all throughout his abdomen and the room smelled like it too. After packing all four quadrants to temporarily control the bleeding, we saw that part of his liver and right kidney were almost completely pulverized.
While the anesthesia team heroically transfused unit after unit of blood to keep him alive, we took out part of his liver and his entire kidney to control the bleeding. We then turned our attention to the source of the fecal matter where there were multiple holes in the small and large intestines. The only way to repair them was to remove large sections of his bowel and give the patient an ostomy—essentially a large bag on the outside that diverts all the feces. He spent the next week in the intensive care unit, intubated and sedated, barely clinging to life. Unfortunately, he passed away.
He was 20 years old.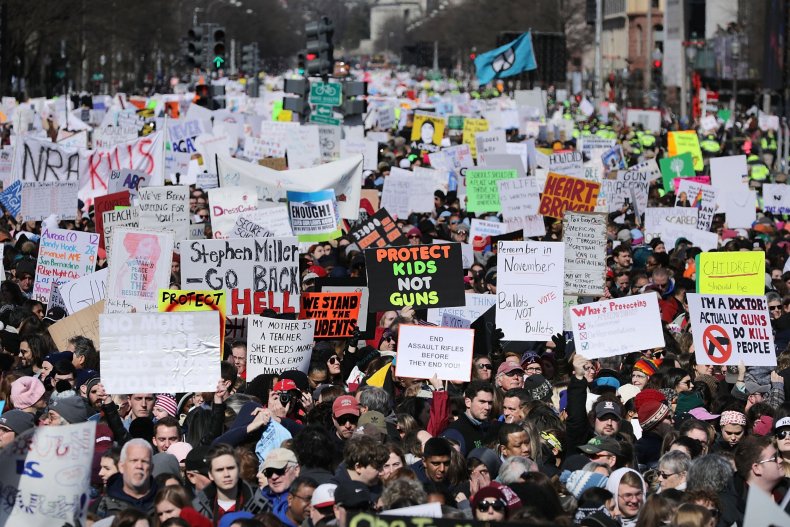 This is what makes Santorum's comments so infuriating for doctors. It is beside the point whether CPR is helpful for gunshot victims; for the record, it isn't. Doing chest compressions on someone with a blown-out lung or blood already compressing the heart is counterproductive.
We know Santorum is not a doctor speaking from a position of medical expertise but his comment goes beyond medical ignorance. It's a "let them eat cake" moment of the most callous order, attacking the heart of a phenomenon that is both tragic and inspiring—our nation's children are taking to the streets with unprecedented political power because their message is so painfully simple and heartbreaking.
Please don't let us die.
And when politicians like Santorum—who are already doing nothing—go out of their way to ridicule these children who are marching for their lives, it is beyond disgusting.
It is unconscionable.
Dr. Eugene Gu is a general surgery resident at Vanderbilt University Medical Center in Nashville, Tennessee and a healthcare columnist for The Hill.