Ricky Gervais: 'I Had No Idea David Bowie Was Terminally Ill'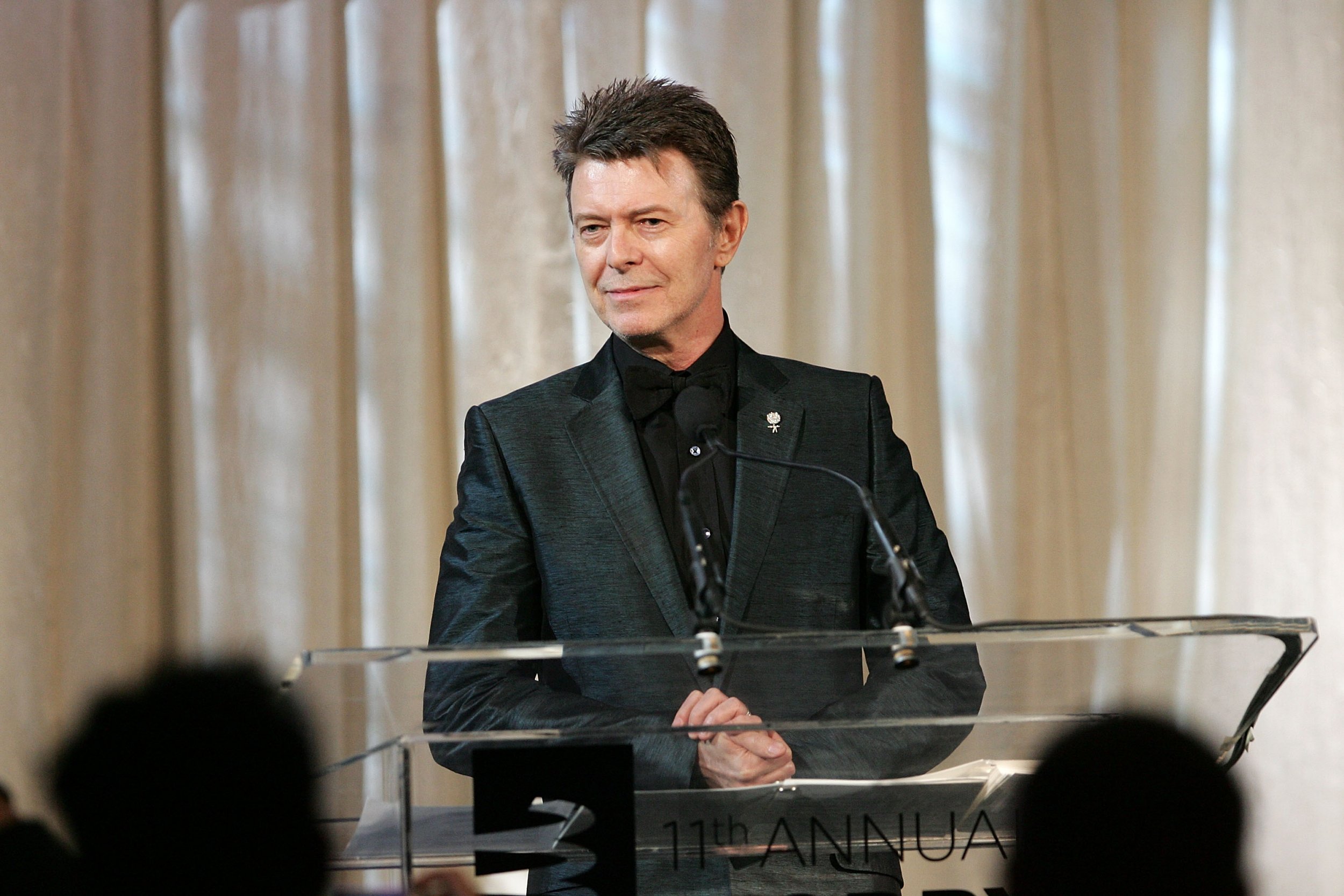 Ricky Gervais has revealed that he was in touch with David Bowie just two weeks before his death and had no idea the singer was in the final stages of a terminal illness.
The iconic musician, who died at the age of 69 on January 10, had been secretly battling cancer before his death.
Gervais told BBC Radio 5 he emailed Bowie to tell him how much he had enjoyed his latest—and now final—album Blackstar, released just two days before his death.
"[His death] was a total surprise. I was emailing him two weeks before, so he must have known. He kept it from everyone," said the comedian.
Gervais, 54, befriended Bowie more than a decade ago following the success of his BBC sitcom The Office. Bowie later appeared as an exaggerated version of himself in the comic's follow-up comedy, Extras.
In the episode, Bowie recorded a rather unflattering song called "Little Fat Man" about Gervais' character Andy.
The comedian said: "After The Office we sort of became pen pals. I hung out with him when I went to New York. I hung out with him here when he came to England."
Gervais said Bowie was a "fan of comedy" and had no qualms about parodying himself on Extras.
"He was amazing in Extras," he said. "I sent him the lyrics [to the song] and I said: 'Do something quite retro like 'Life On Mars' and he went: 'Oh yeah, I'll just knock off a quick 'Life On Mars.'"