The Office: Is Ricky Gervais Going to Retire David Brent Character?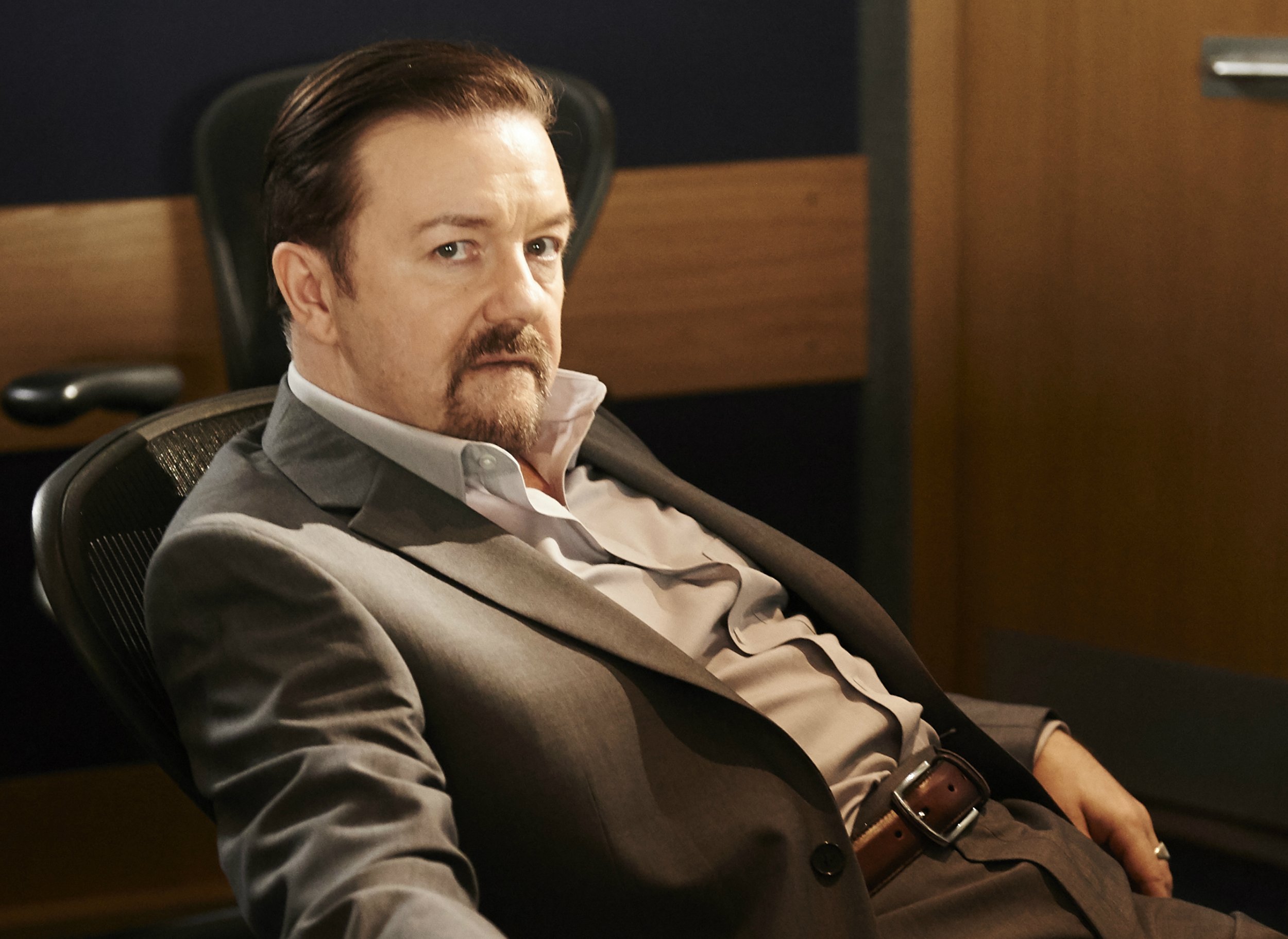 Ricky Gervais' deluded The Office character David Brent is getting a big-screen outing this month in the film David Brent: Life on the Road, but could it be his swansong?
Gervais has suggested his popular alter-ego, with the smoothest of dance moves, may soon be retired.
"I don't know. Never say never, but I'll have to kill him off soon," he told Radio Times when quizzed about the possibility of another return to the character.
Brent was first introduced in BBC sitcom The Office, which aired for two seasons from 2001 to 2003 and a one-off Christmas special and inspired a U.S. remake starring Steve Carell.
More than a decade later, the character has been revived for a film that follows the former office manager trying to pursue his dream of being a rock star. In addition to Life on the Road, Gervais will perform as Brent with his fictional band Foregone Conclusion.
Speaking about Brent's longevity, Gervais said: "I see a lot of him in me, but also in others over the years. We all want to be loved, to think we're popular and respected, to be thought of as interesting. And we're all prats sometimes, with egos we have to curb. I say if you don't know who the David Brent is in your office, it's you."
David Brent: Life on the Road is out in the U.K. on August 19.