Who is Jwan Yosef? Ricky Martin's Artist Husband Showcased Their Romance on Instagram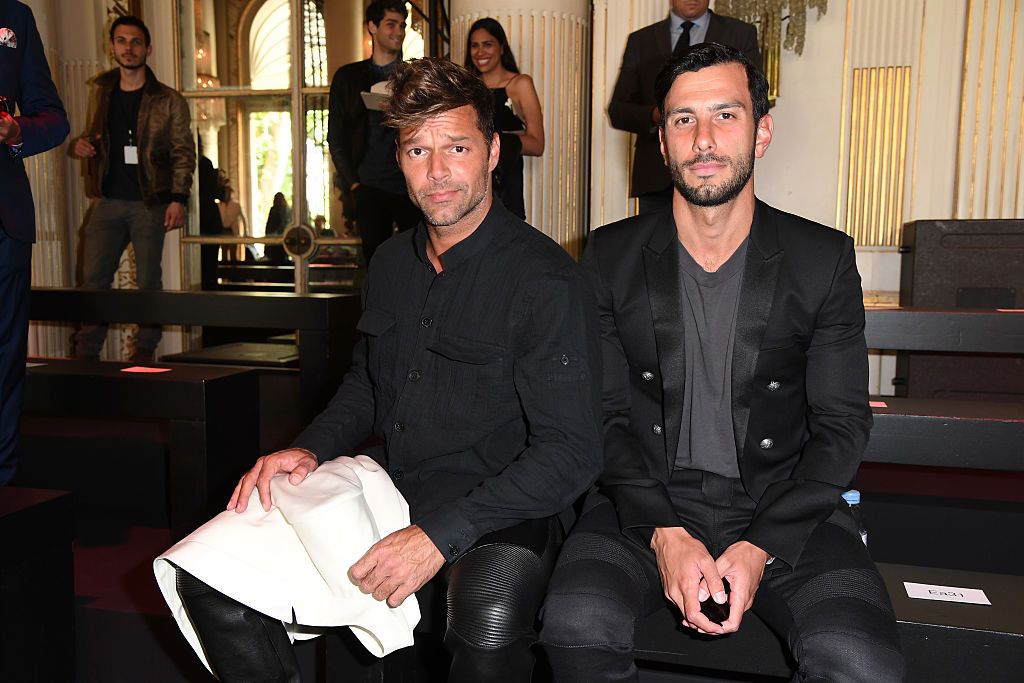 Superstar musician Ricky Martin announced Thursday that he and Jwan Yosef, his boyfriend of a year and nine months, were married.
"We exchanged vows," Martin told E!, "and we've swear [sic] everything, and we've signed all the papers that we needed to sign, prenups and everything."
The couple, Martin said, will celebrate their wedding with a "heavy party" in several months.
Martin, 46, began dating Yosef, 33, in April 2016 after meeting him in London and inviting him on his One World Tour. Martin told Ellen Degeneres in November 2016 that he saw Yosef's art first and wanted to buy it for his collection. He requested to meet Yosef without knowing what he looked like.
Seven months later, the couple announced their engagement. Martin admitted to E! that he was so nervous asking Yosef to marry him that he completely forgot to pop the question.
"I just had [the ring] in a little velvet pouch and instead of saying, 'Will you marry me?' I said, 'I got you something!'," Martin explained. "Then he was like, 'Yes.' I said, 'I want to spend my life with you,' and he was like, 'What is the question?' 'Would you marry me?' That's it."
Yosef was born in Ras al-Ayn to his Syrian-Kurdish father and his Armenian mother, and he identifies as a Syrian-born, Swedish man. In 2014, he helped co-found London's Bomb Factory Art Foundation, where he still maintains a gallery space.
A 2016 Vogue profile of Yosef called him a "millennial modern gypsy." He grew up in Sweden and studied painting at the Pernby School of Painting in Stockholm before transferring to Konstfack University College of Arts, Crafts and Design, where he received his bachelor's in fine arts. Yosef also received a master's degree in fine arts from Central Saint Martins, London in 2011.
Yosef and Martin coordinated their dating announcement via Instagram, posting matching photos of themselves at the amFAR Inspiration Gala in Sao Paolo, Brazil on April 20, 2016. Before that date, Yosef's Instagram had comprised mostly selfies and photos of his sculptures. But Martin now appears regularly in the photos, along with Matteo and Valentino Martin, the twin boys Yosef and Martin are co-raising. Martin, who came out in 2010, had his sons via a surrogate mother in 2008.
Now that they're married, Martin and Yosef are hoping to expand their family. Martin told E! at the Golden Globes that he'd love to have "four more pairs of twins," and that he hopes to raise many, many more kids with Yosef.
Martin will soon star in FX's The Assassination of Gianni Versace: American Crime Story as Antonio D'Amico, Versace's boyfriend, and Vh1 recently announced a reality docu-series following Martin's residency in Las Vegas.