Ricky Martin's Lawyer in Incest Case Represented Prince Andrew, Bill Cosby
The attorney representing Ricky Martin in the singer's incest case is a Hollywood legal heavyweight who has been described as a "real-life superhero" by a famous client and the "bane of studio chiefs and tabloid editors" by the media.
Martin D. Singer, more commonly known as Marty Singer, has represented several high-profile clients, including Prince Andrew, Bill Cosby and Charlie Sheen, as well as the likes of Kim Kardashian, John Travolta, Scarlett Johansson and Jonah Hill.
Perhaps one of the most well-known Hollywood lawyers, Singer has a stacked resumé and an impressive array of accolades under his belt, including Entertainment Lawyer of the Year 2012 by the Beverly Hills Bar Association and "one of the Best Lawyers in America" for his work in the practice area of Entertainment Law.
Singer's newest client, Ricky Martin, faces allegations of domestic abuse from a young family member in Puerto Rico.
The "Livin' La Vida Loco" hitmaker has been accused of having a sexual relationship with his own nephew.
In a statement sent to Newsweek, Singer disputed the most recent allegations and said: "Unfortunately, the person who made this claim is struggling with deep mental health challenges. Ricky Martin has, of course, never been—and would never be—involved in any kind of sexual or romantic relationship with his nephew."
The statement continued: "The idea is not only untrue, it is disgusting. We all hope that this man gets the help he so urgently needs. But, most of all, we look forward to this awful case being dismissed as soon as a judge gets to look at the facts."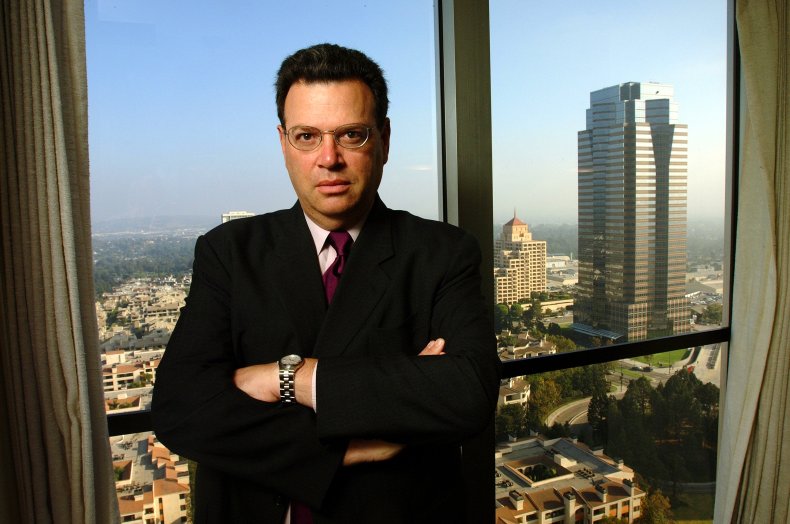 Martin has brought out the big guns in getting Singer to represent him as the lawyer has had his fair share of high-profile and controversial clients.
Singer formerly represented Bill Cosby after more than 50 women came forward with abuse allegations against the man once known as "America's Dad."
The disgraced comedian is reported to have periodically shouted "Get Marty for me!" amid his legal troubles, per Vanity Fair.
The attorney's mentor Andrew Brettler is also representing Prince Andrew in the U.S. as the royal faces allegations of sexual assault lodged against him by Jeffrey Epstein victim Virginia Giuffre.
In a report about Brettler representing the Duke of York, The Times of London referred to Singer as "Mad Dog Marty" and described him as a "legendary figure" in Hollywood.
Singer also successfully fought on behalf of Charlie Sheen against Warner Bros. after the embattled actor was dropped from his role on Two and a Half Men.
"I got a hundred million reasons to say, 'Thank you, Marty,' " Sheen said in a 2017 Vanity Fair profile about Singer.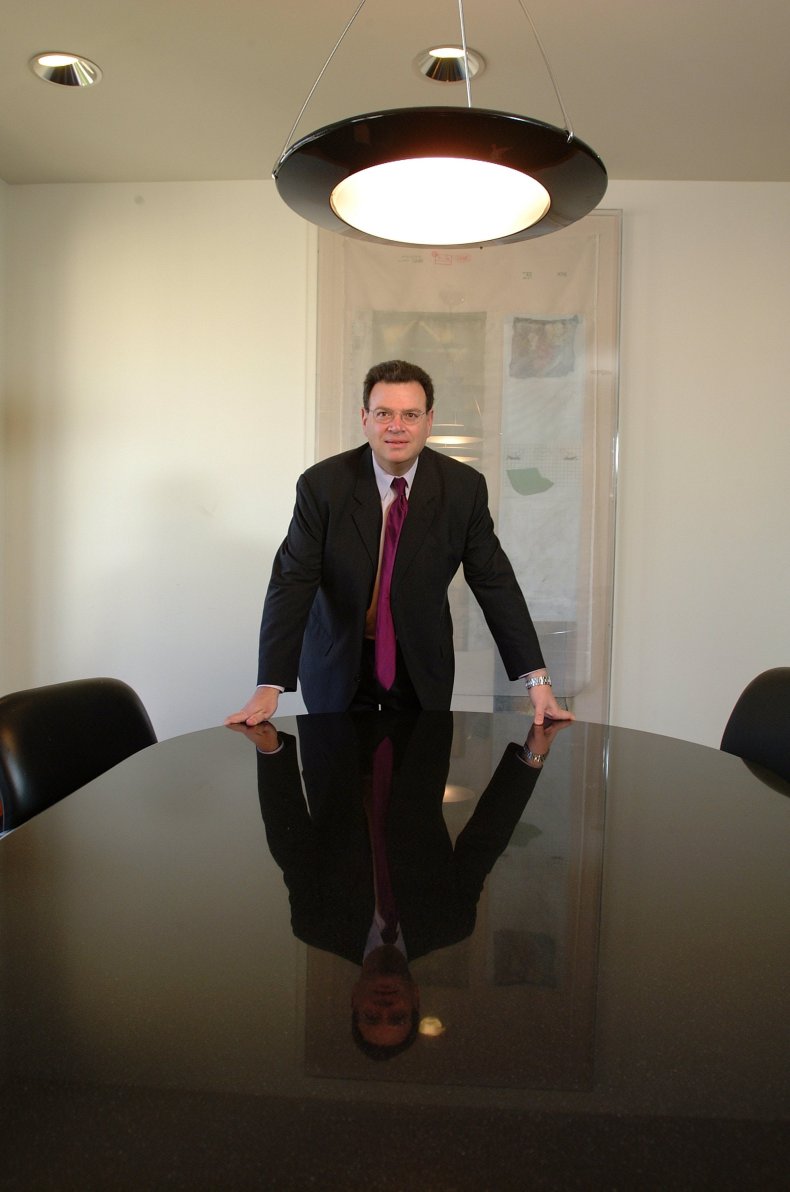 "A lot has been said about my past exploits, but trust me, I never screwed any hooker as hard as Marty screwed Warner Bros.," Sheen said. "Marty Singer might be the only person who's f***** more people in Hollywood than I have."
In that same profile, Scarlett Johansson is quoted as saying: "Marty Singer, Marty Singer... you lifesaver, you! You are a real-life superhero," at the 2012 Bar event in which he was named Entertainment Lawyer of the Year.
More recently, Kim Kardashian was seen talking to Singer on the phone in the new series of The Kardashians when her infamous sex tape came back to haunt her.
Singer's list of high-profile clients is endless and it also includes Leonardo DiCaprio, Jennifer Lawrence, Tom Hanks, Harrison Ford, Sylvester Stallone, Bruce Willis, George Clooney, Ben Affleck, Matt Damon, Sofia Vergara, and Martin Scorsese, among others.