Rideshare Company Lyft Launches in NYC; City Questions Its Legality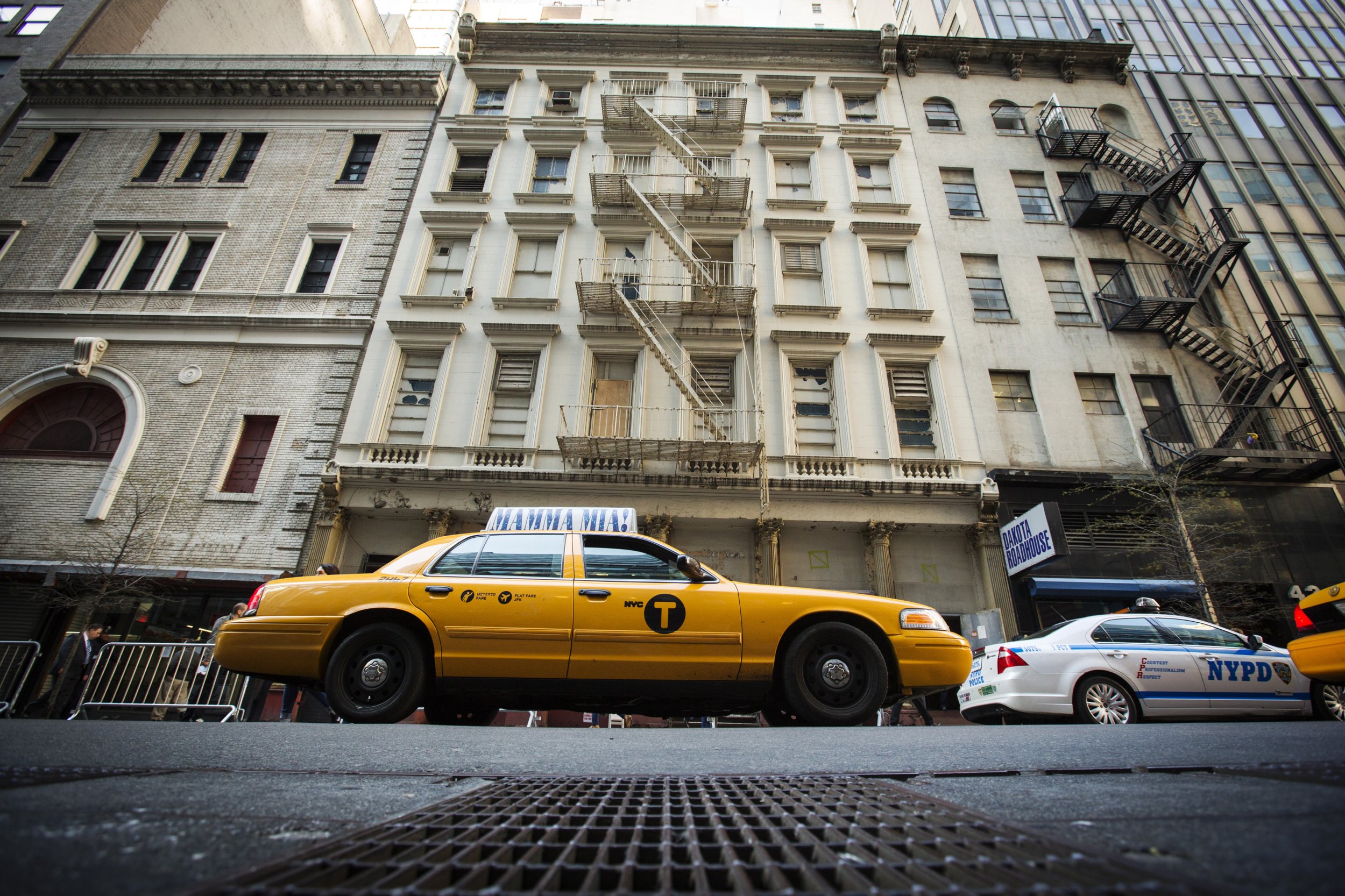 The ride-share service Lyft announced this week it will launch in the New York City boroughs of Brooklyn and Queens. According to the company, its safety requirements and screening processes are "more stringent than what is required for NYC taxis." However, Allan Fromberg, a spokesman for the city's Taxi & Limousine Commission (TLC), which has a history of resisting ride-share companies, tells Newsweek the company may not be meeting legal safety requirements.
Fromberg points out that Uber, along with Hailo, TaxiMagic, Gett and Whisk, have all worked with the city to become legitimate car services. As of yet, Lyft hasn't done such work. "Point for point," he says, the company's chart comparing the safety and inspection standards of Lyft to those of yellow cabs is "very misleading."
"The main issue here is they screen once," Fromberg says, referring to Lyft's driver screening for violent crimes, sexual assault, reckless driving and DUI convictions. "We screen continuously." Furthermore, he adds, by not obtaining a license from the TLC, the company does not have access to the comprehensive New York state criminal and motor vehicle databases.
He also sees an issue with Lyft's inspection process. Lyft's website appears to indicate the company does one inspection each year. TLC-licensed cars, on the other hand, receive three, including a 200-point inspection every three years. Furthermore, while Lyft trumpets a larger insurance policy for its vehicles than NYC cabs get, it isn't clear these are "for-hire" insurance policies, which are required by law to operate a for-hire car business in New York City.
Lyft did not respond to interview or comment requests. But according to Sunil Paul, CEO of the ride-share company Sidecar, "The bottom line is that new technology results in a lot of the protections [the TLC] has." Paul points out that GPS tracking and user ratings and feedback allow ride-share companies to protect passengers. "It's the same kind of phenomena that allows eBay to have an efficient and safe marketplace, that allows Wikipedia to have reliable content."
Last year, Sidecar left New York City after the TLC began impounding its cars for not being a licensed for-hire business. Fromberg indicated that Lyft may meet with the same fate if it does not comply with the TLC. "Will we seize them and take them off the road if they are operating illegally? You betcha. It's our job to protect the public."
In a video accompanying its press release, Lyft offers several statistics pointing to the need for ride-share services in New York. Among them: 95 percent of taxicab pickups are in Manhattan and at airports, leaving the outer boroughs undeserved. Further, more than half of New York City residents don't own cars.
"It creates a set of services in other boroughs that are not well served," Paul says.
The ride-share companies may nevertheless be taking their toll on the cab industry. Last month, the average price of an NYC taxi medallion—currently worth about a million dollars—fell for the first time in a year. The decrease in price, $5,000, is only a small fraction of the $1,045,000 price tag the medallions have fetched for the rest of 2014. But since 2008, the price of medallions has doubled. At least in the short term, the situation will no doubt get more dire for New York cab drivers as ride-share companies begin competing for customers. Uber, for instance, reported Monday that after cutting fares by 20 percent, it is now cheaper than taxicabs in New York City.
Paul disagrees with the argument that ride-share services hurt drivers. "The drivers end up doing great in this new world. The issue is there was a government monopoly granted to folks who bought medallions. Just like people who bought airways."
Many taxi drivers, however, don't share his view. In Washington, D.C., on June 25, hundreds of taxicabs massed on Constitution Avenue to hold up traffic in a protest against Lyft, as well as Uber and Sidecar. A website named ProtestUber.com is now promoting a nationwide protest of ride-share services on September 1. "I think it's a horribly backwards model," says Bhairavi Desai, executive director of the New York Taxi Workers Alliance. "They are really promoting the idea of transient work." As Desai points out, there are no workers' compensation benefits for car-share drivers.
"Imagine that a group of individuals went out and said, I'm just gonna illegally pick people up and tell them it's a taxi," she adds. "That's a misdemeanor. That labor gets criminalized. But when a multimillion-dollar company does it, we call it innovation."