Riding the Rising Wave of Digital Innovation in Health and Wellness
The pandemic undoubtedly accelerated the rising wave of digital innovation, particularly in the sphere of telehealth.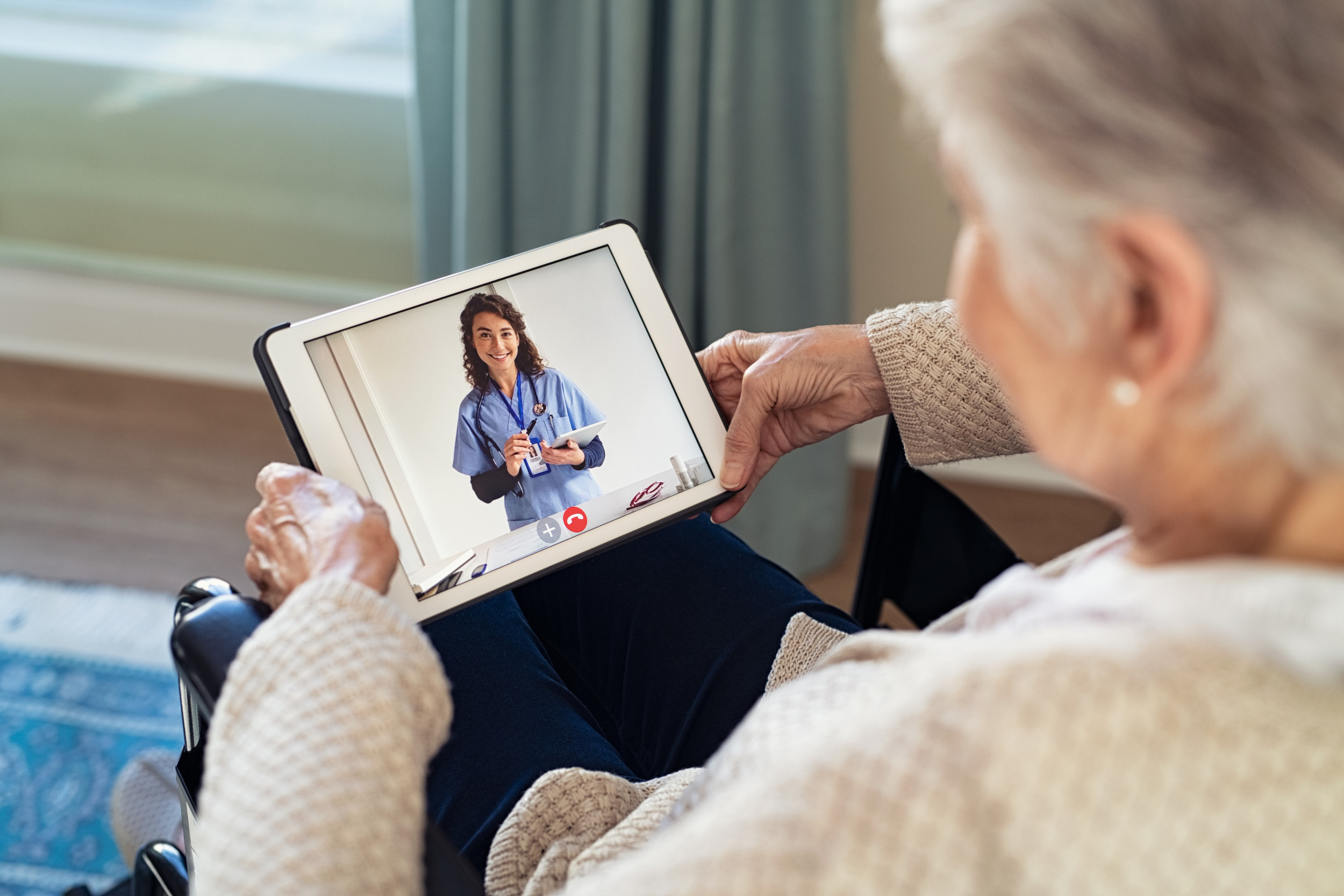 A few years ago, I was diagnosed with Hashimoto's Disease — an autoimmune disorder related to my thyroid that turned my own immune system against me. While the initial diagnosis was frightening, I soon found comfort through amazing innovations that empowered me to seize control of my condition. Now, rather than sitting on the sidelines feeling helpless, I'm the one driving my health — not my disease.
Digital insights steeled my resolve. I established a regimen to completely manage my condition and make informed choices about what I can monitor and regulate, such as the foods I eat and how they impact me; my movements and sleep; and general mood patterns.
My doctor appreciated how much I studied the details and took charge of my health. We worked together to figure out the right balance of diet, supplements, medication and fitness. Now, thanks to several apps that enable me to track my progress, I know precisely what to look out for and which data to monitor.
Innovations in digital health and wellness allow patients to assume unprecedented levels of ownership over their treatment and care. The true reward of digital healthcare advancements manifests in the sense of relief and comfort in taking control of our conditions rather than allowing them to control us. Technology arms us with all the tools and information we need to keep going, which represents a fundamental shift away from what has historically been a doctor-driven process that patients simply follow.
Insight and Action
We now have FDA-approved digital apps and therapies at our disposal that enable us to remotely monitor conditions. New digital content sources and social conversations that influence our health and wellness awareness and actions are here for the taking.
These digital innovations create vast amounts of data, but we amplify its impact as we get better at distilling data into meaningful insights and actions. Patient data is aggregated and synthesized to deliver better care to others suffering from similar conditions.
Healthcare data accelerates the diagnosis journey for patients with rare diseases that are difficult to detect, making it possible to conceive and implement informed treatment plans faster than ever before. Data sounds early-warning bells so authorities can be proactive about halting the spread of contagious illnesses and improving overall public health.
Owning the Outcome
Technological innovation has become the backbone of advancements in health and wellness. For example, electronic medical record systems (EMRs, EHRs and PHRs) have largely replaced paper filing systems and records. They give doctors swift and easy access to patient data, and they can view and automatically share a patient's history, test results and images with other specialists.
This functionality also helps people live healthier lives and make better wellness choices. For example, we have wearable devices that remind us to stand up and walk around if we've been seated for an extended period. We have digital, connected scales that report on our BMI or monitor our heart rates for us as we're working out. Nokia Sleep has even released a Wi-Fi-connected mattress pad that allows us to understand our quality of sleep better every night.
Another significant development is digital therapeutics (DTx) — behavioral treatments designed to prevent or manage diseases or disorders such as mental health, sleep disorders and ADHD in adults and children. A great example is the app Sleepio, which creates a personalized program for each user featuring micro sessions with step-by-step guidance. Patients spend about 20 minutes per week learning to get better sleep through evidence-based techniques that help reshape their behaviors.
The pandemic undoubtedly accelerated the rising wave of digital innovation, particularly in the sphere of telehealth. What's especially exciting for me are apps that support continuous and productive dialogue between doctors and patients. Patients can begin to connect their behaviors and actions with health impacts and glean insights to share and discuss with their doctors.
Understanding the Potential Downsides
Of course, telemedicine and digital health have potential downsides. While telehealth is effectively mainstream now and favored by many patients over going to the doctor's office, there are increasing reports of excessive screen time and corresponding information overload, both of which can lead to digital fatigue and stress for physicians.
Recent research suggests that around one third of physicians are burning out, and more than half of those surveyed say their burnout symptoms increased during the pandemic.
Digital Self-Reinvention
I believe that healthcare, just like any other industry, needs to keep innovating and reinventing itself to remain meaningful and relevant.
Focusing on reaching specific patients and professionals and delivering what they need to know as they're navigating their health is critical, rather than blanketing a broad audience with the same message over and over again.
We can quickly drive awareness and spark meaningful dialogues on new and emerging health and wellness innovations using advanced analytics and real-time optimizations.
Get in the Driver's Seat
Digital technology puts consumers firmly in the driver's seat when it comes to managing their health. New therapies and innovations will continue emerging as treatments evolve and technology advances awareness and expands standards of care.
Riding the wave of digital innovation in health and wellness means we are clear on what insights we need, along with how and where to get them so we can spot, manage and monitor the specific things that keep people healthy.
The information provided here is not intended as medical advice, diagnosis or treatment. You should consult with a qualified healthcare provider for advice concerning your specific situation.