Riding Into the Sunset on the Solar Impulse-2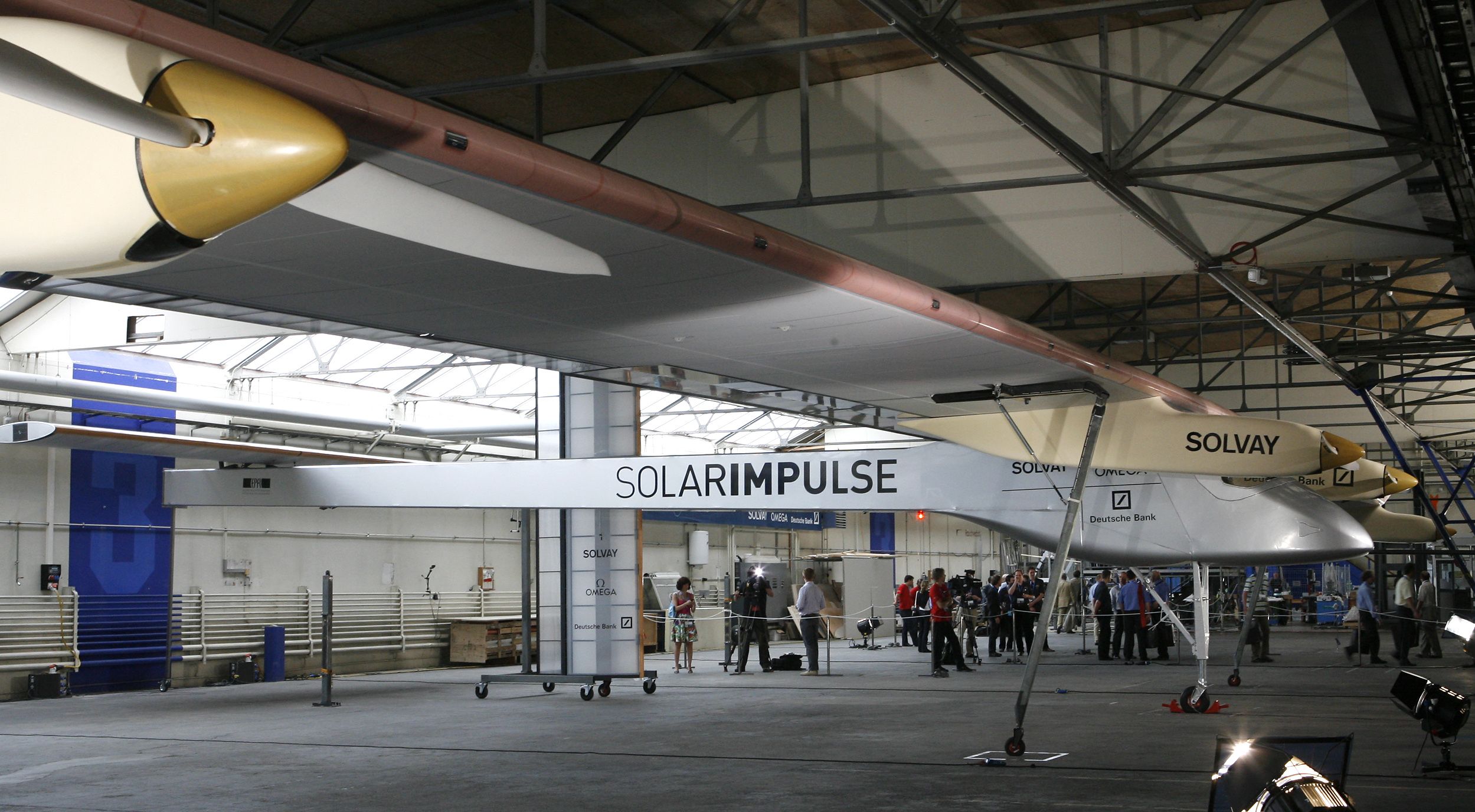 Soon, the sun may be powering our journeys through the skies. On Sunday, the brains behind Solar Impulse-2, a solar-powered plane, announced that they would be taking a historic trip around the world, reports BBC.
After a 2013 dry run with the prototype Solar Impulse-1 proved less than stellar, researchers are hopeful that the careful planning this time around (and a bit of luck from the weather) will help the plane circle the globe, which would be a first for a solar-powered craft.
The project is being helmed by Swiss aviation team Andre Borschberg and Bertrand Piccard, who plan to complete the trip in 12 legs starting in Abu Dhabi on Monday and ending there five months later.
Solar Impulse CEO Andre Borschberg said in an interview with BBC: "I am confident we have a very special aeroplane, and it will have to be to get us across the big oceans."
The wings of the Impulse are covered with over 17,000 solar cells working in conjunction with a handful of electric motors. The wingspan is wider than that of a commercial jumbo jet, but the aircraft is considerably lighter. Even though it harnesses energy from the sun, the Solar Impulse-2 can fly at night as well, with the help of four lithium-ion batteries.
While the development could be revolutionary for the aviation industry, and significant given that it could diminish the need for fossil fuel, the pair are more excited about the endless possibilities of renewable energy, notes Gizmodo. Along the way around Earth, the two intend to stop at several locations to urge people to support clean technology.
You can follow the progress of Solar Impulse-2 via its website.