Ridley Scott Refused to Cast 'Mohammad So-and-So' in New Film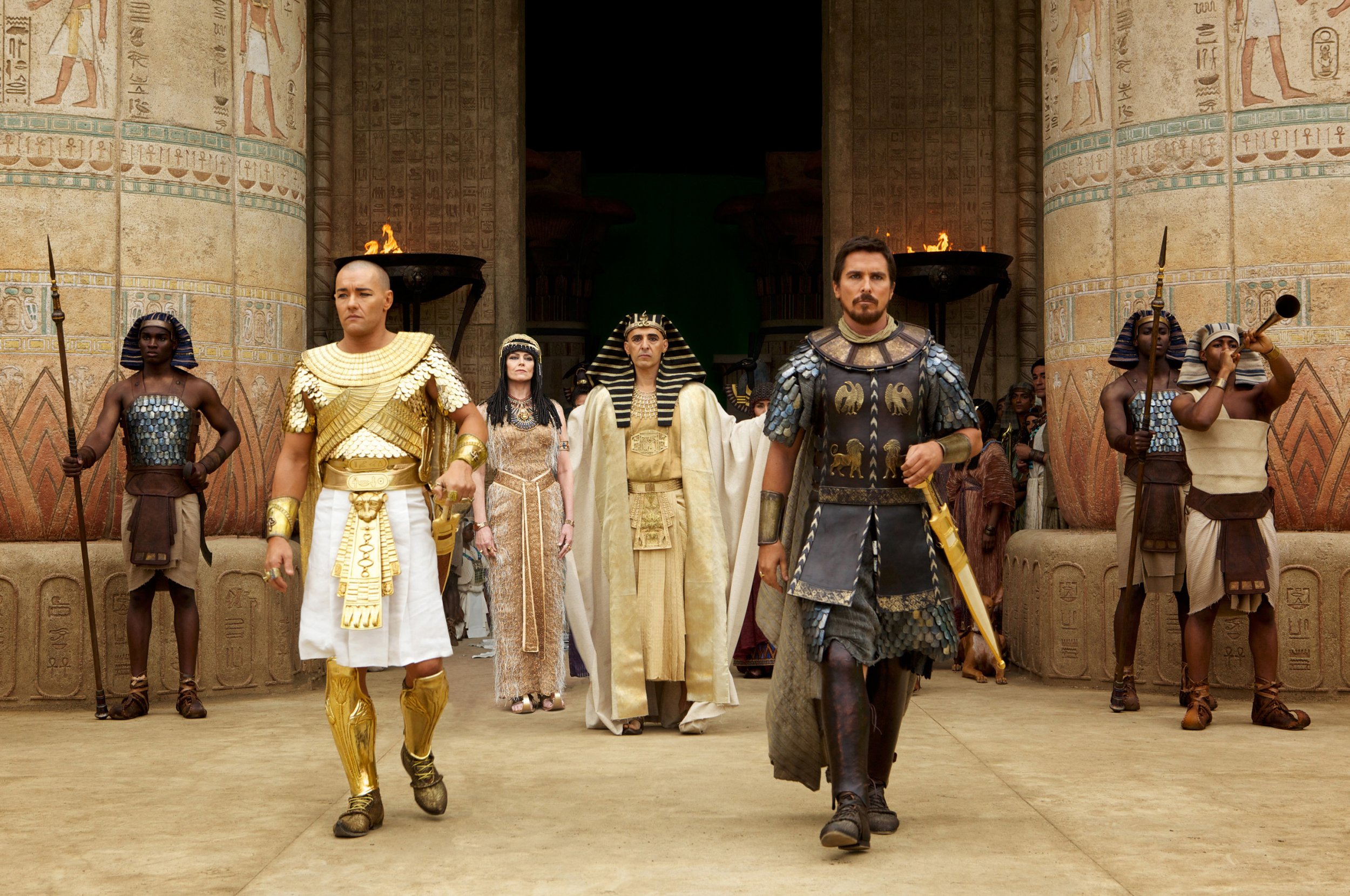 Ridley Scott has responded to months of criticism over the lack of ethnic diversity in his latest film, Exodus: Gods and Kings, saying that his decision to to cast white actors in key roles was due to financial reasons.
"I can't mount a film of this budget, where I have to rely on tax rebates in Spain, and say that my lead actor is Muhammad so-and-so from such-and-such," the Gladiator director told Variety magazine in an interview this week.
"I'm just not going to get it financed. So the question doesn't even come up."
The $140 million film, due to be released in UK cinemas on 26th December is set in ancient Egypt, yet all the main characters are played by white actors: Oscar winner Christian Bale is Moses, a historically Middle Eastern character, while Joel Edgerton and Sigourney Weaver star as Egyptian Pharaoh Rhamses and Queen Tuya.
While there are some ethnic minorities featured, it's argued that they have been relegated to secondary roles - Ben Kingsley plays Nun and Indira Varma is Miriam, for example.
Bloggers and Twitter users quickly protested about the 'whitewashed' casting, using the hashtag #BoycottExodusMovie to urge potential movie-goers to forgo the film, before it had even hit cinemas.
"Ridley Scott is one of those guys who's apparently hellbent on historical accuracy but doesn't care enough to cast a person of colour as Moses or a goddamn African queen while simultaneously filling out the rest of the movie with black servants and thieves," Medium blogger David Dennis wrote in a widely circulated blogpost. "But to make the main characters white and everyone else African is cinematic colonialism. It's creating a piece of historical 'art' that carries on oppressive imagery that's helped shackle entire countries and corners of the world."
A Change.org petition has also been launched to try to get people to boycott the film and currently has 650 supporters.
"The Bible says both Egyptians and Ethiopians are descendants of Ham, last time I checked that was Africa," the petition reads. "People must know real history and not European lies."
Up until now Scott has managed to skirt delicately around the issue.
In August, he reassured film fans that Exodus would represent "a confluence of cultures".
"There are many different theories about the ethnicity of the Egyptian people and we had a lot of discussions about how to best represent the culture," he told Yahoo.
Joel Edgerton, who plays Ramses in the film, responded to the uproar in August by telling The Guardian that whilst he understood the concerns, it was not within his power to do anything. "[It was] not my job to make those decisions," he said of the casting process. "I got asked to do a job and it would have been very hard to say no to that job. [But] I do say that I am sensitive to it and I do understand and empathize with that position."
According to the Hollywood Diversity Report published earlier this year, only 11% of films have an ethnic minority actor playing a lead role while ethnic minority actors made up just 10% of the cast in the majority of films.