Maria Sharapova: Riga Mayor Advertises City as 'Home Of Meldonium'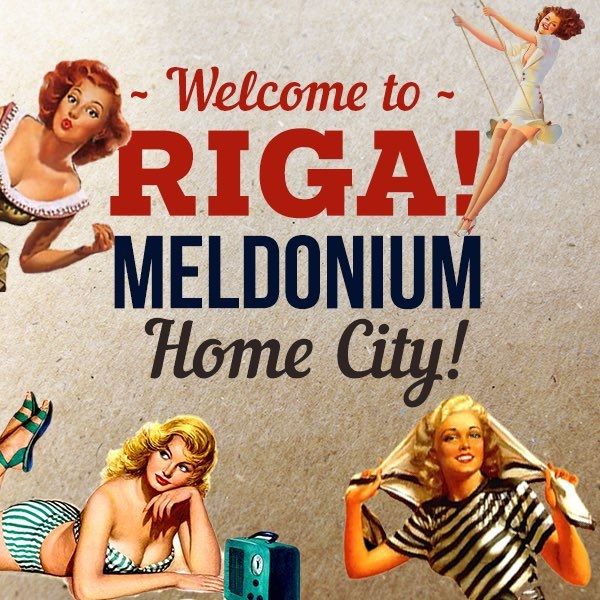 The Mayor of Riga has offered up an unusual response to Maria Sharapova's positive drugs test, unofficially promoting the Latvian capital as the "Home of Meldonium."
Nils Usakovs has been using his Twitter and Instagram accounts to make light of the links between meldonium and Latvia, where the drug was invented and manufactured.
Usakovs, the first Mayor of Riga and of Russian descent since Latvia regained independence from the Soviet Union in 1991, has changed his Facebook profile to a 1950s-style holiday advertisement with the slogan, "Welcome to Riga, Meldonium Home City."
In a Tweet posted on March 15, he wrote: "New approach to urban advertising. Unofficial, of course :)".
Usakovs has also posted the picture on his Instagram page.
Meldonium , the drug commonly used by the elderly in eastern Europe to aid ischemia, the condition of restricted blood flow to the body tissues, is marketed as Mildronate by Grindeks, the Latvian pharmaceutical company.
Sharapova says she has been taking meldonium since 2006 on the advice of a family doctor to treat conditions such as an irregular heartbeat and possible family-related diabetes.
The five-times Grand Slam champion says she did not know that Mildronate was the same substance as meldonium, banned by the World Anti-Doping Agency (WADA) on January 1 following a year-long investigation into its potential performance-enhancing effects.
USA Today reported on Tuesday that the number of positive tests for the drug had reached 100 since it was banned in January.
Sharapova's provisional suspension began on March 12, with a ban of up to four years possible.