The Right Path Forward on Drug Policy Under Biden-Harris | Opinion
President Joe Biden and Vice President Kamala Harris have taken over the reins of a country in peril. The harms of the COVID-19 pandemic have been well documented, but one thing has largely flown under the radar: the record drug overdose death rate. According to the Centers for Disease Control, 81,230 people died from a drug overdose for the 12-month period that ended in May 2020, which is the largest number of drug overdoses in a single year in U.S. history.
This fact alone means that a focus on drug policy should be somewhere on the list of priorities for the Biden administration. We need better policies to prevent opioid and stimulant use, and to treat those with an addiction.
But the elephant in the room isn't fentanyl or cocaine. It's marijuana—but not the marijuana you may be thinking about.
Today's growing pot industry is producing items beyond most people's imagination. Candies, sodas, waxes, dabs—most of which contain 20-50 times more THC potency than smoked joints. Those products' widespread availability, and the unresolved rift between federal and state policies, is resulting in runaway pot use among kids.
And although most marijuana users don't go on to use heroin, the majority of those dead from an overdose did start with marijuana. Researchers are just now finding brain pathways that signal a desire for opioids if first exposed to THC, the active ingredient in marijuana. Today's weed can be as high as 99.9 percent THC, whereas average weed from just 20 years ago often barely hovered around 5 percent THC.
So what should be done? Last July, President Biden and Senator Bernie Sanders' Unity Task Force rejected a marijuana industry-driven effort to include weed legalization and commercialization in the Democratic presidential nominee's platform. Now, as the administration begins to take its form, it is crucial for President Biden to maintain his science-backed approach to prudent drug policy.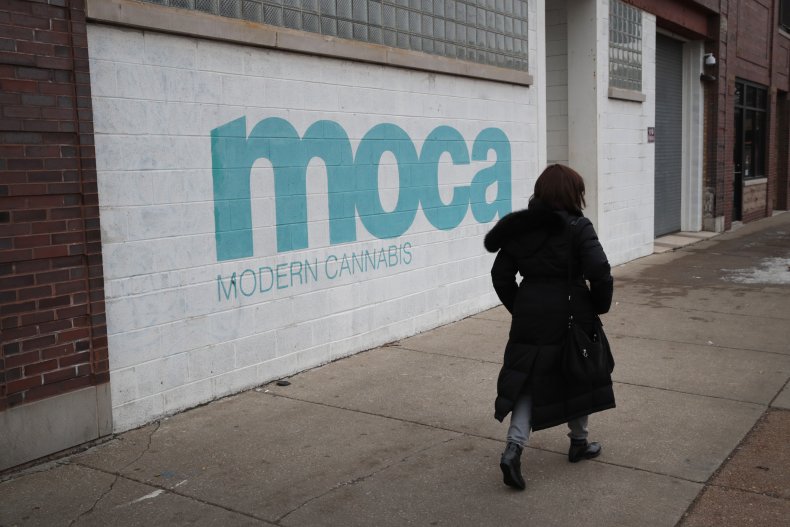 Over the last several years, the marijuana industry has mounted a multi-million-dollar campaign to persuade the public that marijuana is safe, all while saturating the market with new, extremely high potency products. There is still so much we don't know about today's pot. More research should be high on the agenda of the new administration.
But we do know some things: Data is beginning to show the expansion of legalization has resulted in increases in drugged driving fatalities and crashes, increases in hospitalizations, rising substance abuse and thriving illicit markets. The sudden emergence of a for-profit marijuana industry has led to mass marketing of gummies, sodas, ice creams and other items that all appeal to vulnerable youth. New technology and rapid commercialization have also driven an increase in the popularity of marijuana consumption through vaping devices, which were at the center of a nationwide crisis in 2019. The new administration should fund a fact-based awareness campaign for both kids and parents.
Smart criminal justice reform is required, too. As the president has repeatedly asserted, criminal penalties for marijuana use should be removed. Instead, people should be directed to brief interventions, and, if necessary, treatment.
We can walk and chew gum at the same time: working to reduce and prevent today's high potency pot use, while not destroying someone's life for making a mistake; redirecting people to get help; and discouraging—not encouraging—use amidst today's permissive environment.
Following these science-based recommendations, the Biden administration can accomplish real, meaningful reform on drug policy that benefits the American people.
Our lives depend on it.
Kevin A. Sabet, Ph.D., is a former senior drug policy advisor to the Obama administration and president of Smart Approaches to Marijuana (SAM), which he founded in 2013 with former Congressman Patrick Kennedy. His latest book, Smokescreen: What the Marijuana Industry Doesn't Want You to Know, will be released on April 20.
The views expressed in this article are the writer's own.