Right to Unionize Given as Reason for Legislative Staffer 'Sick Out'
Following the example set by U.S. congressional staffers who are pushing for the right to unionize, upwards of 100 legislative workers in Washington state have staged a "sick out" to protest the failure of a bill that would allow them to organize.
Washington House Speaker Laurie Jinkins confirmed that staff had called in sick to express their displeasure that House Bill 1806 had not cleared a key legislative hurdle, despite Democrats controlling both chambers. The bill's setback comes amid resurgent support for labor unions and as legislative staff in Washington, D.C. seeks to form a union.
The bill would have extended collective bargaining rights to legislative staff that have long been available to other public sector employees in Washington, one of the country's most unionized states. Although the bill was voted out of two committees, it won't come up for a full vote in either chamber because legislative leaders said more time is needed to work out its details.
The voice of legislative staff regarding the bill has largely been absent from the process because ethics requirements block staffers from lobbying. Legislative leaders acknowledged that staff were left with few options to make their voices heard.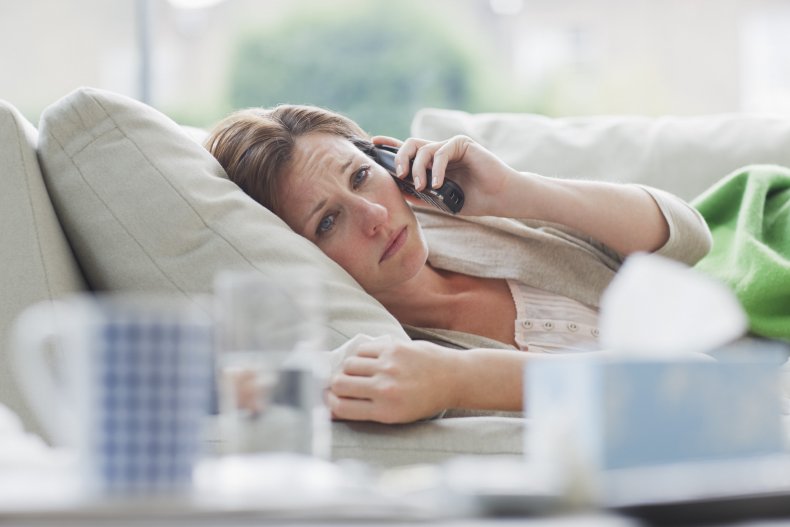 "It wasn't expected, but I wouldn't say it wasn't unexpected either," House Majority Leader Pat Sullivan, a Covington Democrat, told Newsweek about the sick-out. He said that about 54 members of the House Democrats' legislative staff called in sick.
Not a single member of the House Republican staff called out sick, spokeswoman Kelley Payne told Newsweek in an email. Washington Senate Democrats did not have numbers on staff who called out sick. Newsweek has reached out to the Washington Senate Republicans.
The bill was sponsored by 40 Democratic members of 98 members of the House. Despite support for the bill, Sullivan said there is virtually no precedent that could be used as a collective bargaining framework for the Legislature.
Oregon, he said, is the only other state that allows legislative staff to collectively bargain. But the Oregon Legislature is still working out the details a year after it passed a law allowing staff to unionize, he said.
When asked about the staff sick-out and the bill stalling, Jinkins said she was "actually quite buoyant." She said the stalled bill laid the groundwork for future legislation that could be passed into law next year.
"I see how I get there on this bill," she said. "Any kind of collective bargaining bill that we ever have tends to be very complex and every worksite is very complex."
Nigel Herbig, who left his job as a legislative staffer in November after nine years at the capitol, told Newsweek that he has heard that more than 100 staffers called in sick on Wednesday.
Now the mayor of Kenmore, Washington, Herbig said pay and vacation time were two big issues for staff. He also said that he saw roughly 33 percent of staff turnover every year and working conditions vary for staffers who answer to different legislators.
"There is also just the power dynamic of the legislature," he said, describing how many legislative staff are fresh out of college and can find working for an elected official "daunting."
In the meantime, Sullivan said legislative leaders will be seeking to improve working conditions for staff while a future bill is worked out.
Update (2/16, 8:45 p.m.): This story has been updated with information from the Washington House Republicans and Senate Democrats.