Right-Wing News Site with Russian Expletive as its Anagram is Actually a Putin Troll Farm
Right-wing news site the Newsroom for American and European Based Citizens (NAEBC) has been revealed by an FBI investigation to be a pseudo media organization run by the same group accused of interfering in the 2016 presidential election.
Sources familiar with the probe told Reuters that NABEC is run by the St. Petersburg-based Internet Research Agency, a Russian company engaged in online influence on behalf of Russian political interests.
The agency was known as a key player in the efforts to sway the 2016 election in favor of President Donald Trump.
NAEBC, Reuters said, is a pun for a Russian expletive that translates to "screw over."
FBI sources who spoke to Reuters revealed that the agency's investigation into NABEC determined the website has aided Russian attempts to influence this year's presidential election by targeting American voters.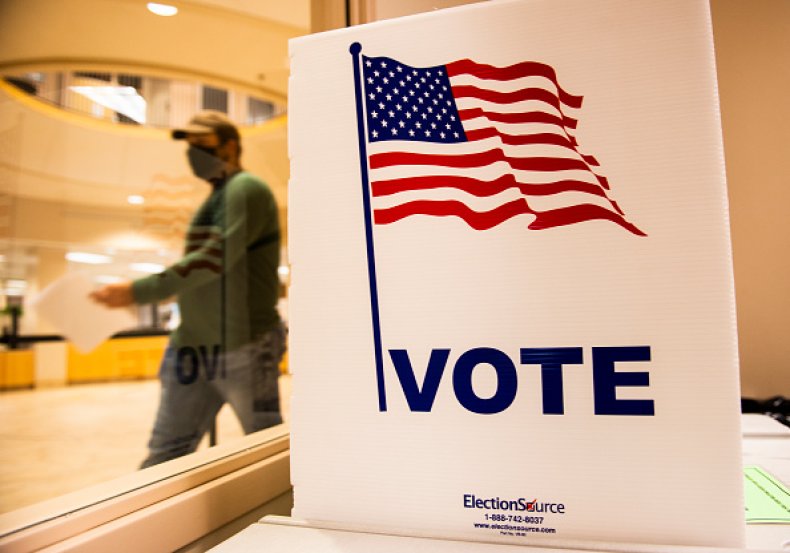 The site, which touts itself as an independent news outlet, republished articles covering political issues from the Black Lives Matter movement to Kenosha shooter Kyle Rittenhouse, from a number of conservative media outlets. The website also paid American journalists to write about political issues, and gave detailed instructions for how to frame articles when issuing assignments, Reuters reported.
Three of the writers were identified as being located in the U.S.
One of the writers told Reuters they had no knowledge of NABEC's Russian support and that they had been paid for their articles, which were commissioned with detailed instruction from the outlet's staff, via online transfers.
Russia has denied allegations of election interference. "The Russian state does not engage in such activity," Kremlin spokesman Dmitry Peskov told Reuters.
Last month, Facebook and Twitter exposed a fake left-wing media outlet called Peace Data, also run by the individuals connected to the Internet Research Agency.
Peskov denied knowledge of either news site.
According to an analysis from social media analytics firm Graphika, NABEC had been active starting late June and built a small network of personas on social media, which did not bring any significant following to the site's posts. However, NABEC was better received on Gab and Parler, platforms known to be favored by right-wing users.
NABEC's website has since been taken down.
The FBI declined Newsweek's request for comment.