Right-Wing News Site Warns Readers Not to Get Hypothetical Coronavirus Vaccine Because Vaccines Are a 'Scam'
An email newsletter sent out Saturday by conservative news outlet Newsmax encourages readers to avoid a hypothetical COVID-19 coronavirus vaccine because vaccines are a "scam," urging readers to instead buy a book that claims to help "boost immunity."
The newsletter, sent out by the Newsmax Health imprint, calls vaccines "one of the biggest health scares of our lifetime," despite the overwhelming consensus of medical experts who insist that vaccines are a valuable tool to prevent disease. A coronavirus vaccine is not currently available, although scientists are working to develop one.
"Don't count on a wipe, a spray or a pump of anti-bacterial to save you from coronavirus," reads the newsletter, obtained by watchdog group Media Matters. "There's something FAR BETTER and FAR MORE EFFECTIVE you can do to stave off coronavirus right now. No, it's not a vaccine."
"In fact, the WORST thing you could do is get a vaccine when it becomes available," it continues. "The truth is that vaccines are one of the biggest health scares of our lifetime—a scam perpetuated among the American people."
The solution offered by the newsletter is buying a book called Super Immunity by Dr. Joel Fuhrman, claiming the book is "far more effective" than using disinfectants. The newsletter claims the book will teach you to "train your body to deny infection."
Fuhrman is a physician and author best known for popular diet-focused books like Eat to Live. Current offerings on his website include a $375 online "Super Immunity Guided Detox" event and a supplement marketed as "immune support for flu season."
The Newsmax Health newsletter also displays a poor understanding of the coronavirus in general, apparently confusing it with bacteria. A scenario involving someone who doesn't have a "boosted" immune system getting infected by inhaling bacteria warns readers against becoming "the next news story."
"Picture microscopic bacteria bombs flying through the air," states the newsletter. "Inhale one and BOOM, you're the next news story."
Regardless of the confusion, there is no evidence to support the notion that using supplements or special diets would compare favorably to vaccines in preventing disease.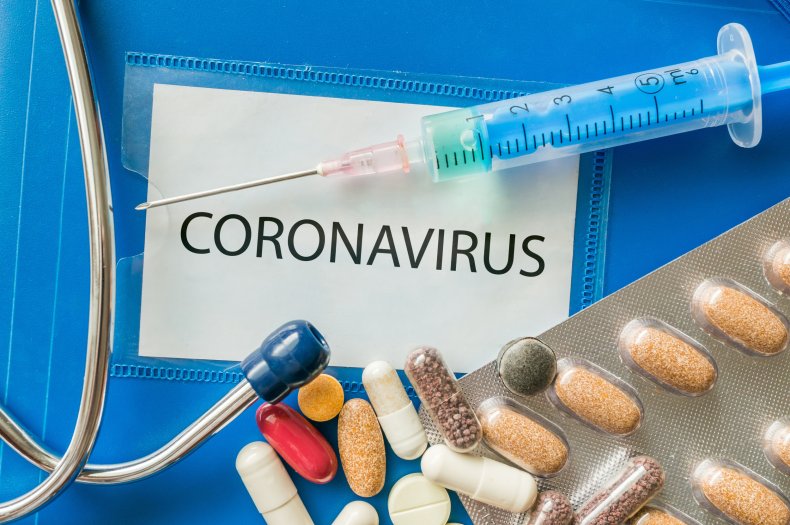 The U.S. Centers for Disease Control and Prevention (CDC) is one of several health authorities to advocate for the safety and efficacy of vaccines. The large body of evidence in favor of vaccines includes the fact that their use has been directly tied to the eradication of some diseases.
"Smallpox is now only a memory, and if we keep vaccinating against other diseases, the same will someday be true for them too," states the CDC's website. "Vaccinations are one of the best ways to put an end to the serious effects of certain diseases."
Newsweek reached out to the CDC for comment on the Newsmax newsletter's "scam" claim but did not receive a response in time for publication.
Newsmax said they do not have a policy opposing vaccines and that the newsletter had been "inadvertently published" in a statement to Newsweek.
"A recent marketing offer for a newsletter published by Newsmax suggested that vaccines were not healthy and should not be taken, including any possible vaccine created for the coronavirus," reads the statement. "This marketing material was inadvertently published and it does not reflect the views of Newsmax."
"Newsmax does not have a policy opposing the use of vaccines," it continues. "We encourage all our readers to follow the instructions of their doctor and all government regulations when it comes to the use of vaccines. We have no information to suggest that any particular vaccine is not effective."