Right-Wing Party Proposes Online Portal for Students to Report Teachers Who Criticize It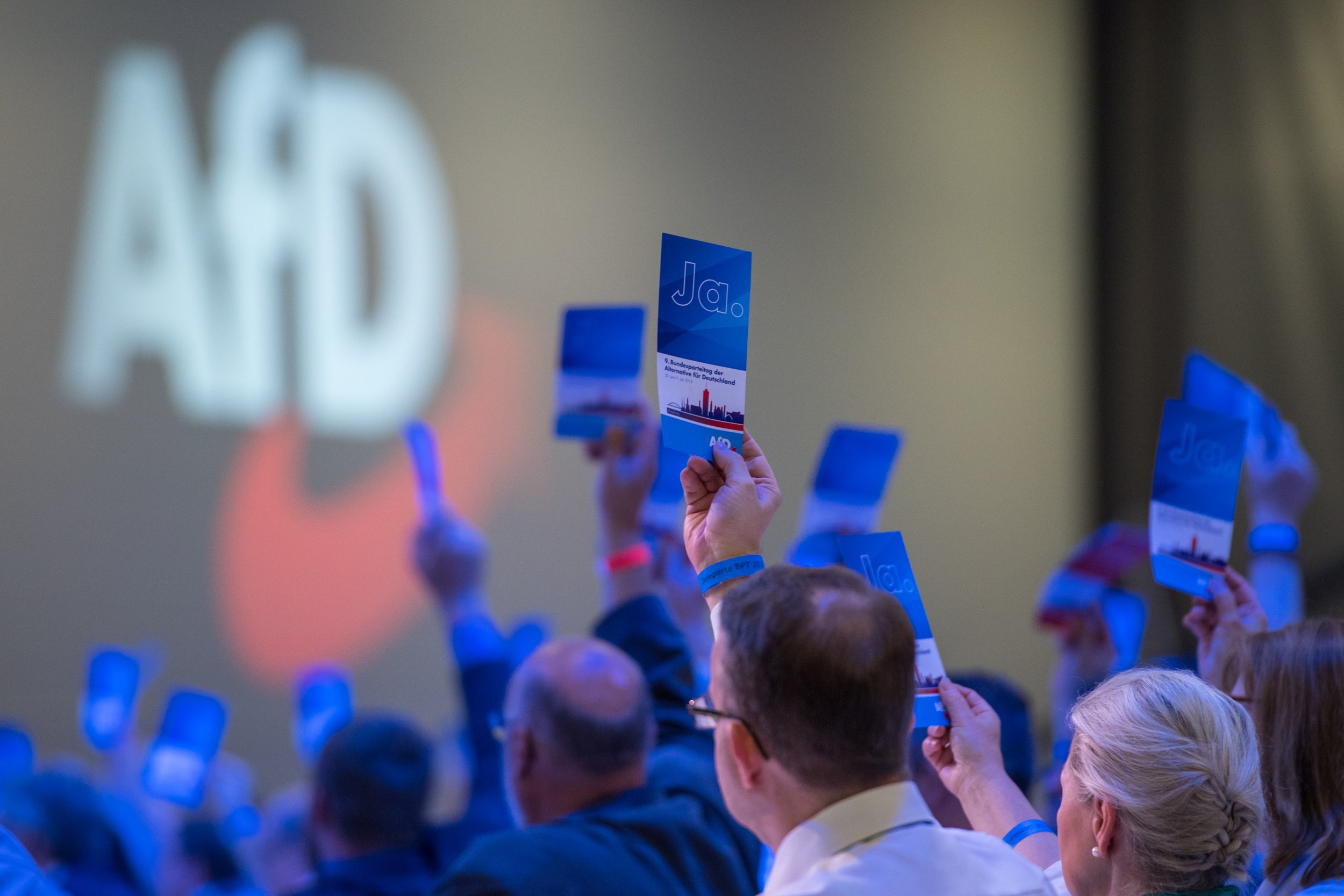 A far-right political party in Germany has proposed setting up online portals for students to report teachers who criticize it throughout the country, an idea that some have compared to practices used by the Nazis during World War II, Deutsche Welle reported.
While the Alternative For Germany Party (AfD) has announced its plans to launch the portal throughout the country, it already launched a site called Neutral Schools in the northern city of Hamburg. The party says that the goal of the site, which the BBC said has received more than 1,000 reports, is to "strengthen a democratic and free discourse."
"It is to be expected that a party that wants to ostracize dissenters is now creating platforms to denounce people who have different opinions. Teachers should be scared. This is a frightening development," Ilka Hoffmann, a board member from the German Education Union said, according to German Broadcaster Deutsche Welle.
Others, including Uwe Böken, a teacher who was reportedly condemned by the AfD on social media for inviting a surviving member of a girls' orchestra from Auschwitz to speak to his students, say that the move amounts to totalitarianism.
"What's happening with this portal is pure denunciation. You just have to look at a history book or also at the present day to recognize this as something belonging to systems with a clear totalitarian character," Böken said, according to The Guardian.
Historians criticized the far-right party's co-leader on Wednesday for comments he wrote in a newspaper published on Saturday. They say that what Alexander Gauland wrote about the "globalized class" is very similar to a speech that Adolf Hitler gave about a "small, rootless, international clique" in 1933.
"Their members live almost exclusively in big cities, speak fluent English, and when they move from Berlin to London or Singapore for jobs, they find similar apartments, houses, restaurants, shops and private schools everywhere," Gauland wrote in the Frankfurter Allgemeine Zeitung.
Hitler, meanwhile, said in a speech that the "small, rootless, international clique" are the "people who are at home both nowhere and everywhere, who do not have anywhere a soil on which they have grown up, but who live in Berlin today, in Brussels tomorrow, Paris the day after that, and then again in Prague or Vienna or London, and who feel at home everywhere," according to Agence France-Presse. Cries of "The Jews!" from the audience followed the dictator's speech.
Gauland, whose party has more than 90 seats in the German parliament, has denied the allegations.