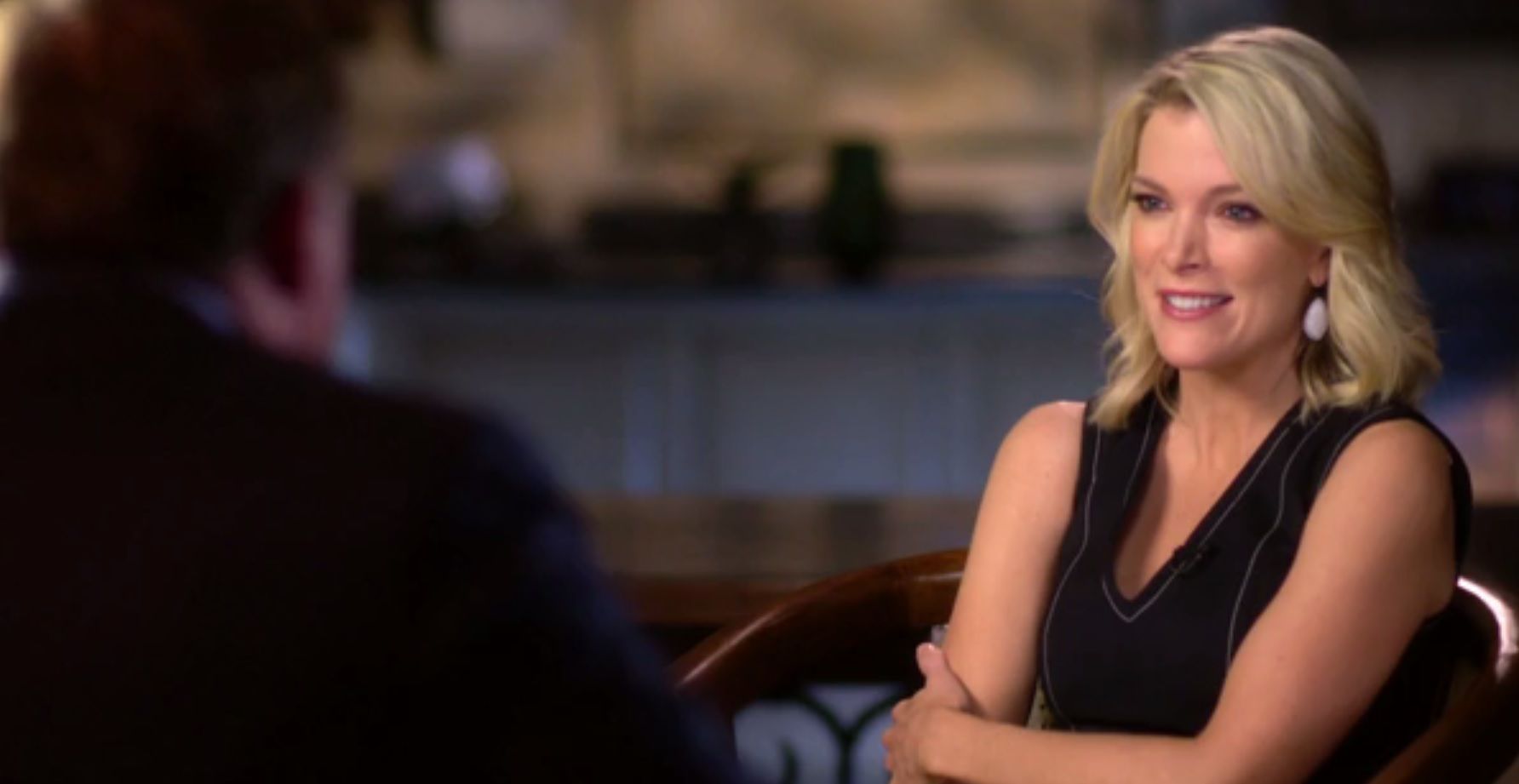 Megyn Kelly's new Sunday night show has generated publicity and controversy, but what it hasn't garnered is something NBC executives at 30 Rockefeller Center desperately need: viewers. Ratings for Sunday Night With Megyn Kelly have been plummeting, posing a potential problem when she makes the transition to a morning slot in the fall.
Should her inability to capture eyeballs persist through the autumn months, questions could grow about the wisdom of NBC having offered her a reported $18 million contract to leave behind Fox News for this more mainstream—and prestigious—perch.
According to Nielsen, the company that collects viewership data, last Sunday's episode, which featured Kelly interviewing Hillbilly Elegy author J.D. Vance, garnered only 3.4 million viewers. The week before, she courted furious anger from a variety of groups by interviewing the conspiracy theorist Alex Jones. Yet that saw a viewership of only 3.6 million, suggesting that the social media furor, from both supporters and detractors of Jones, didn't lead people to tune in to the interview itself.
Her highest ratings so far were on June 4, her NBC debut, for which she interviewed Russian leader Vladimir Putin. They have declined ever since, so that Kelly now loses out to not only CBS's 60 Minutes but also, more concerningly to her supporters at 30 Rock, ABC's trusty America's Funniest Home Videos, whose reruns beat both of its more sober competitors.
Kelly's inability to best AFHV has been widely pointed to as a symbol of her troubles. Yet it may simply be that no discussion of Russian hacking or diminishing factory jobs can equal the pure joy of watching home video of a suburban dad doubling over after being hit in the groin by a softball.
Kelly's critics, who are legion, have chronicled her ratings slide with glee.
"How low can Megyn Kelly's ratings go?" wondered Breibart News.
Alex Jones tweeted a link to a story on his Infowars website that described her ratings woes. The tweet was accompanied by a thumbs-up emoji, as well as one showing a laughing visage.
Those criticisms stem from the far right seeing Kelly as having betrayed President Donald Trump, not to mention Fox News chief Roger Ailes (who departed this world after being deposed, leaving behind a slew of sexual harassment allegations).
There are mainstream critics too, who simply don't think her show is very good. In a withering review for Variety that was surely circulated around the executive suites of Rockefeller Center, critic Sonia Saraiya deemed her a "disaster" who "is didactic without being trustworthy; patronizing without being impressive." Last week, Matthew Gilbert of The Boston Globe observed that there was "something stubbornly shallow about her presence."
Right-wing media extensively chronicled those and other negative reviews, failing to note that she continues to have her supporters—including, presumably, executives at NBC News who invested millions of dollars expecting her success and who must have understood that the transition from Fox News would be sort of like landing a Piper Cub in a hurricane.
Though the punishing winds of partisan criticism are unlikely to diminish, there is still time to learn the flight controls.