The megachurch-owning Gemstone family are back for a second season of The Righteous Gemstones, and they've made some new friends.
Danny McBride stars in the show he created as a member of the pop Christian family, alongside Adam DeVine, Edi Patterson and John Goodman. The hilarious and wealthy family have been away from our screens since 2019, but they're making their big return to HBO Max on Sunday, January 9, 2022.
Four new characters are arriving to shake things up in Season 2 of The Righteous Gemstones, with some helping the Gemstones spread the good word, while others are looking to exploit them. Here's a character guide on the newcomers, and the actors who play them.
Eric Andre - Lyle Lissons
Comedian Eric Andre joins the cast as a rival showman preacher who has a proposal for the Gemstone family.
Andre sat down with Newsweek to discuss his character, Lyle Lissons. "He's like this pompous Texan performer," Andre said. "All these preachers are performers. It's like stand up without the pressure of having to deliver a joke. He plays a guitar so I like Lyle's flair."
He continues, "He's got style, pizzazz, charisma because we're all wearing costumes, man."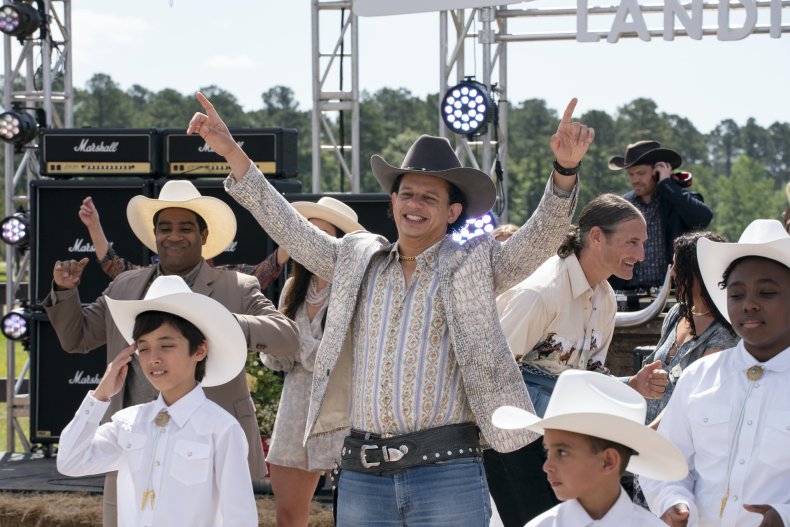 Andre also told Newsweek that he'd been looking to work with McBride's production company Rough House Pictures for a while, so when he was asked to audition, he jumped at the opportunity. "There's been a mutual love affair between Rough House and I," Andre said," and I just was always pestering my agent to get me into anything like that because I loved Eastbound & Down and Vice Principles."
Andre has starred in a number of comedy TV shows and movies, including The Eric Andre Show, Man Seeking Woman, Bad Trip, and he also had a role in the recent reboot of The Lion King.
Jessica Lowe - Lindy Lissons
Standing by Andre's side in Season 2 of The Righteous Gemstones is Jessica Lowe who plays Lyle's wife Lindy Lissons. Together the pair befriend Jesse and Amber Gemstone to discuss an exciting but incredibly expensive investment opportunity.
Comedian Lowe may be recognizable to viewers of TBS comedies Wrecked or Miracle Workers. She's also had several voiceover roles in the likes of Bob's Burgers, Central Park and Star Trek: Lower Decks.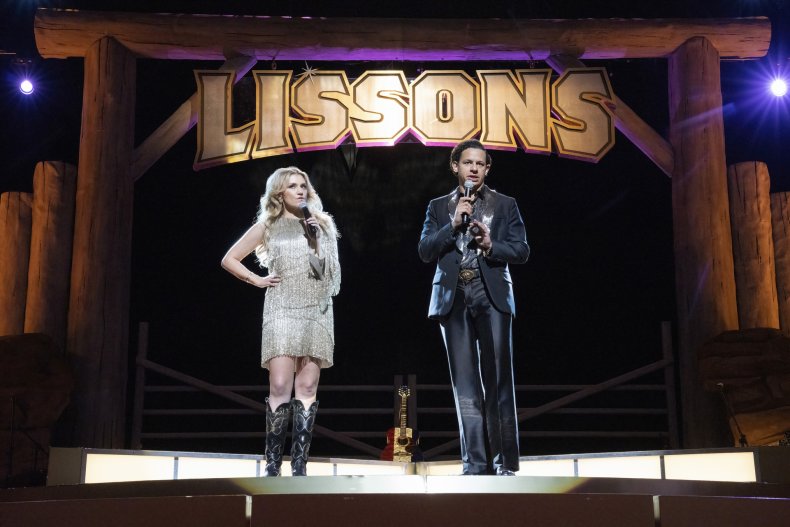 Eric Roberts - Junior
A member of the Roberts acting family, brother of Julia and father of Emma, Eric Roberts joins the cast of The Righteous Gemstones as a mysterious character from Eli's past.
Junior is introduced in Episode 1 via a flashback, with Roberts arriving to play the modern day version of Junior. He's included in the trailer and is introduced to Judy and BJ as a friend of Eli's from Memphis, but there may be more to his character than meets the eye.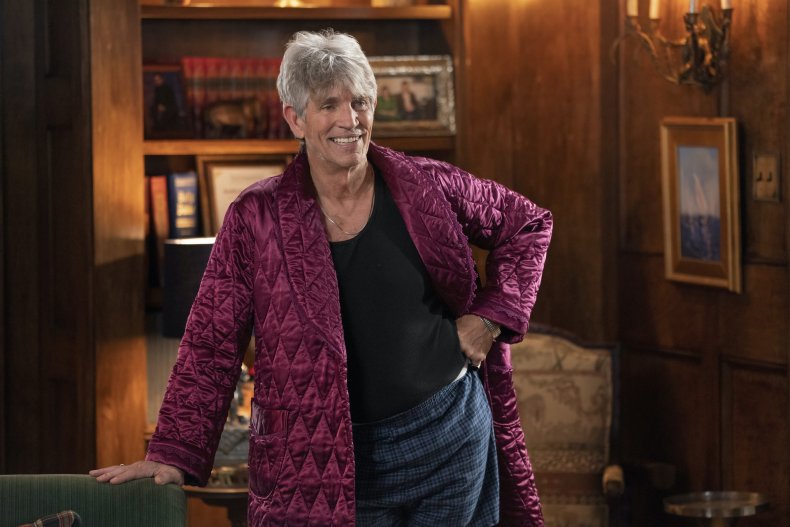 Roberts is an Oscar-nominated actor for his performances in 1985's Runaway Train. He has hundreds of acting credits to his name and has starred in the likes of The Dark Knight, The Expendables and Inherent Vice.
Jason Schwartzman - Thaniel
Looking to thwart the success of the Gemstone family is journalist Thaniel, played by Jason Schwartzman. He's also introduced in the first episode, and smugly ruffles the feathers of Eli Gemstone as he informs him he's writing an article about one member of the Gemstone family.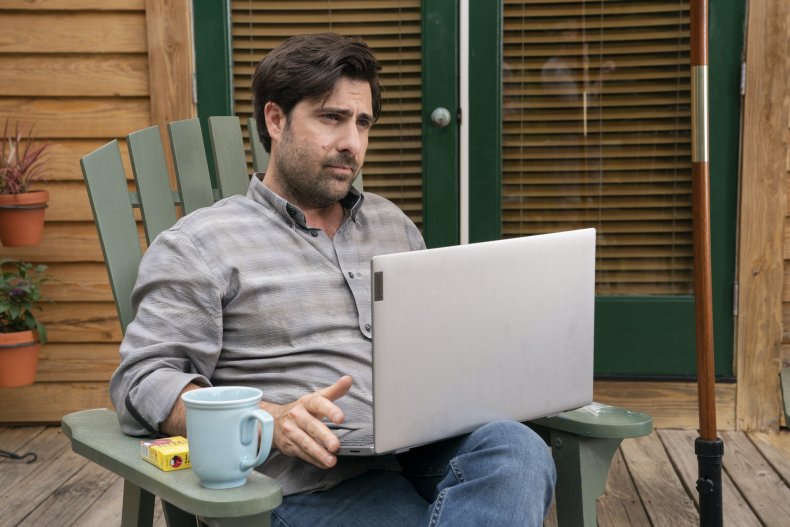 Actor and musician Schwartzman has starred in a number of big budget movies and TV shows, but he was also the drummer for "California" singers Phantom Planet until 2003. He's also appeared in a number of Wes Anderson movies, Saving Mr. Banks, Scott Pilgrim vs. the World, Bored to Death and Fargo, among many other projects.
The Righteous Gemstones starts on Sunday January 9, 2022 with two episodes streaming on HBO Max.