'The Righteous Gemstones' Season 3: Danny McBride and Cast Discuss the Future of HBO Show
HBO believes in The Righteous Gemstones so much that it's ordered a third season of the Christianity-based comedy.
While Season 3 has finally been confirmed, creator and star of the show Danny McBride says he could carry it even further. The Righteous Gemstones follows the megachurch-owning Gemstone family who are played by John Goodman, McBride, Adam DeVine and Edi Patterson.
Speaking to Newsweek, McBride said he's happy to take The Righteous Gemstones as far as he can. "I love working with these people and I like writing this show, so as long as we can carry that on, I'm up for it," he said.
When it comes to planning for the future, he knows TV can be a fickle business so he prepares each season with an element of caution.
"Any season of a show I've made, I always approach it as if it's the last one because you never know what's gonna happen," McBride said. "I don't want the audience to feel like they're left in the lurch if the show doesn't come back.
"I want there to be a sense of completion every season so that if the Gemstones doesn't come back again, you can still go back and watch it. It doesn't feel like you're watching something that wasn't completed. So I'll continue to approach every season that way," McBride said.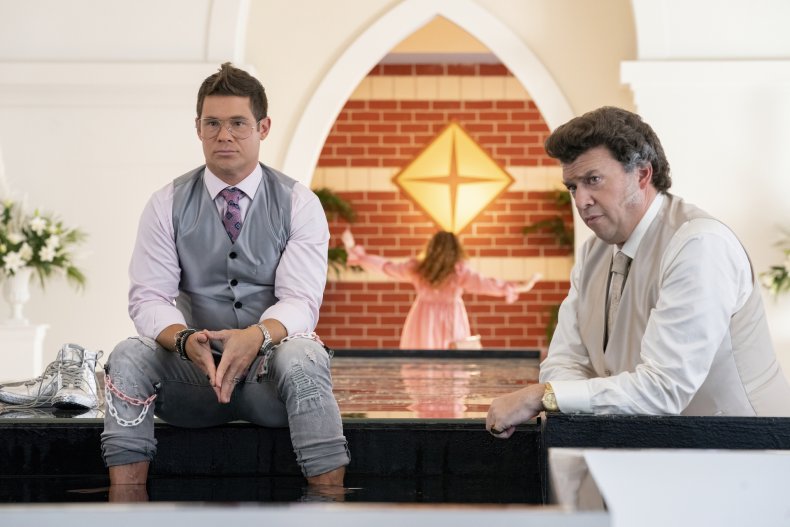 After the show's return was confirmed, Amy Gravitt the executive vice president of programming at HBO said: "After a season of literal fire and brimstone, blood, sand, and rollerblading, who wouldn't come back for more? The Gemstone family makes us laugh like nobody else."
Season 2 currently airs on Sundays on HBO, with the weekly sitcom scheduled to run until the season finale on February 27.
HBO has yet to confirm which cast members will be returning for Season 3 of The Righteous Gemstones but DeVine, who plays the youngest Gemstone son Kelvin, told Newsweek that the third season is booked into his schedule. He's shooting a Pitch Perfect spin-off series for Peacock in Berlin which focuses on his character Bumper, with the Season 3 production of Gemstones lined up "right after that."
DeVine added: "I love doing the show. I love the crew and everyone that has a part of it. So yeah, I would love to keep doing it. It's a blast and I love Charleston where we shoot. The food, the people, I love everything about it."
Goodman echoed DeVine's sentiments in an interview with Newsweek, where he also discussed keeping his previous weight off and staying active at 69-years-old. "I've got nothing else to do," he joked, "And if I'm gonna loiter on a set for five years, I think these are the finest people to loiter with."
Season 2 of The Righteous Gemstones continues with Episode 5, "Interlude II" on Sunday January 30 on HBO at 10 p.m.