Rights Group Urges Michigan Federal Prison to Give Free Cups to Inmates Amid COVID Concerns
The American Civil Liberties Union (ACLU) of Michigan is urging a federal prison to provide free cups to inmates during the coronavirus pandemic to minimize the risk of infection.
The Federal Correctional Institution, Milan (FCI Milan) in Washtenaw County normally allows prisoners to drink water from the communal water fountain in the dining hall. But because of the virus crisis and the risks of infection, movement is restricted to facilitate social distancing measures. The prison's spokesperson, Daniel Clore, told the Detroit Free Press that the facility currently offers reusable cups with lids to prisoners, at 30 cents each.
Bottled water was offered to incarcerated individuals with their meals at the start of the pandemic and then later during lunch only. The facility stopped providing bottled water completely in mid-August, and it is not available for purchase.
Clore told the Free Press that prisoners with symptoms of COVID-19 are isolated and provided with bottled water to reduce the risk of spread. The prison stopped providing bottled water with meals to other prisoners because "proactive efforts in containing the outbreak of COVID-19 were shown to be highly effective," he said.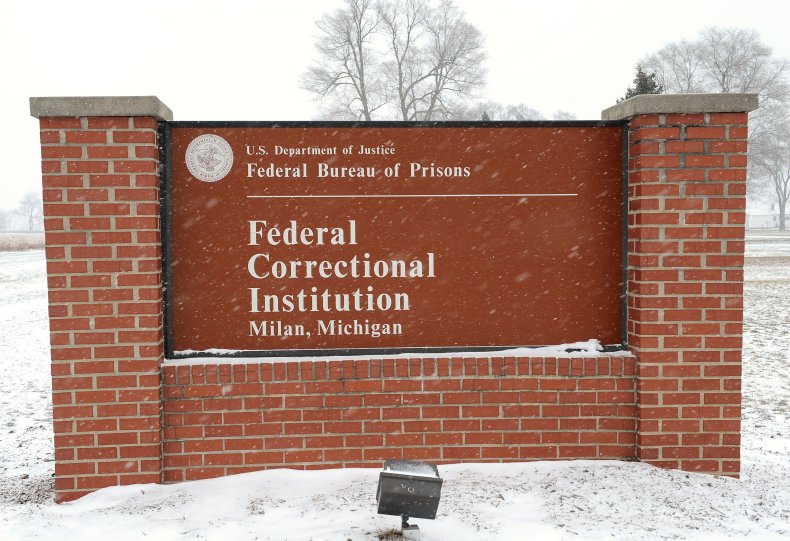 On September 15, ACLU of Michigan senior staff attorney Phil Mayor sent a letter to the prison calling for these reusable cups to be offered to prisoners for free. He noted that those who don't have the money to buy a cup are forced to drink directly from the communal water fountain, creating a greater risk of infection and causing the virus to spread easily.
"Forcing people to access water in this manner presents an obvious risk for transmission of COVID-19, as it will necessarily expose people drinking from the fountain to others' saliva and the type of respiratory droplets that are widely understood to be the primary transmission vector for COVID-19," Mayor wrote.
Although FCI Milan recently posted a sign above the water fountain that instructs inmates to avoid putting their mouths directly on the nozzle, that will not be enough to limit transmission of the virus when the fountain "forces them to put their mouths inches from the source," the letter said.
The U.S. Centers for Disease Control and Prevention says on its website that "there is no evidence showing anyone has gotten COVID-19 through drinking water, recreational water, or wastewater." Although the CDC says that water from fountains is safe to drink, the surfaces around the fountain, including the spout, nozzle and button, can transmit the virus.
"We sent this letter because what could be more important in the midst of a pandemic than people being able to access water without running the risk of infection?" Mayor told Newsweek in phone call.
He noted that purchasing a reusable cup and the necessary items to clean it could involve 10 to 20 hours of prison labor for some inmates, causing concern about the accessibility of a basic yet necessary item.
"The expense of that cup is really a lot more than what it looks like," Mayor said.
Mayor wrote in his letter that the prison is constitutionally required to provide a safe method of drinking water for its inmates and is obligated "to provide life necessities for those whom they incarcerate."
"I think this is a particularly preposterous example of jails' and prisons' inability to keep people safe in the midst of a pandemic," he told Newsweek. "It's really just one symptom of a larger problem...in our carceral society—with overcrowded jails and prisons everywhere. And the people who are running these closed carceral facilities have neither the resources nor the ability to keep incarcerated people safe in light of what it takes to be safe in this pandemic."
The Federal Bureau of Prisons has reported only one active case of COVID-19 at the Milan location, which involved one staff member. Overall, 87 prisoners and 55 staff members have tested positive for the virus, and three prisoners have died from it.
ACLU of Michigan gave FCI Milan until this Friday to respond. Mayor said he has yet to receive a response to the letter.
Newsweek reached out to the Federal Bureau of Prisons and FCI Milan for comment but did not hear back in time for publication.
This story has been updated to include comments from ACLU of Michigan senior staff attorney Phil Mayor.