Rights Groups: Facebook Removes Socially Vital Posts Under Cloudy Policies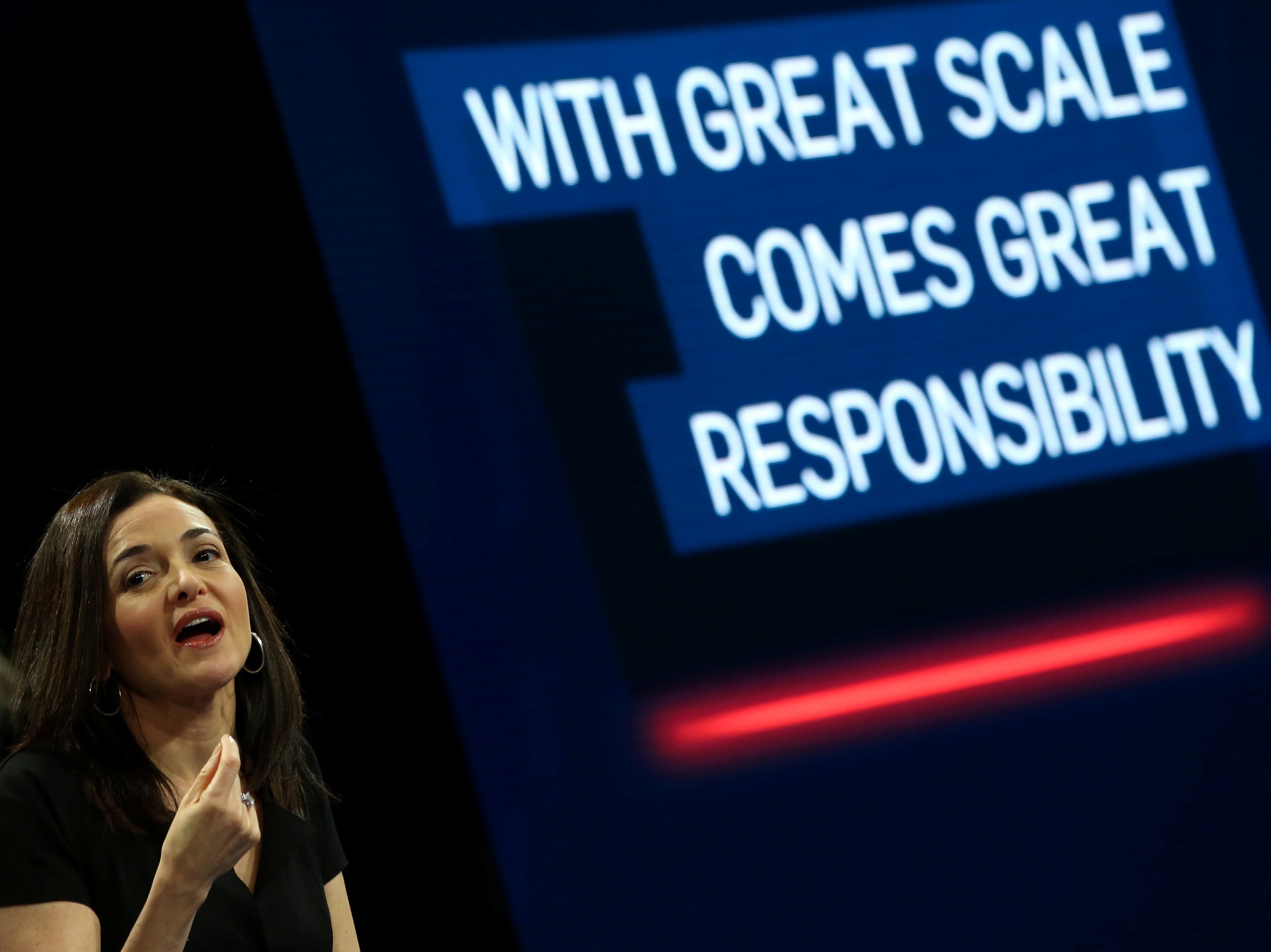 More than 70 rights groups asked Facebook on Monday to clarify its policies for removing content, especially at the behest of governments, alleging the company has repeatedly censored postings that document human rights violations.
In a letter sent to Facebook chief executive Mark Zuckerberg, the organizations criticize the social media company for cases in recent months where it has deleted content involving police violence, removed iconic imagery from the Vietnam war and briefly suspended accounts belonging to two Palestinian journalists.
"News is not just getting shared on Facebook: it's getting broken there," reads the letter, whose signatories include the American Civil Liberties Union, Sierra Club, Center for Media Justice and SumOfUs. "When the most vulnerable members of society turn to your platform to document and share experiences of injustice, Facebook is morally obligated to protect that speech," it continues.
Facebook did not immediately respond to a request for comment.
The letter comes amid growing international scrutiny of Facebook's content policies amid several controversial takedowns and reversals in recent months, including the company's handling of an iconic Vietnam war photo showing a naked girl burned by napalm.
Reuters reported on Friday that an elite group of at least five senior executives, including chief operating officer Sheryl Sandberg, regularly directs content policy and makes editorial judgment calls, particularly in high-profile controversies.
In their letter, the groups accuse Facebook of censoring content that depicts police brutality, which "sets a dangerous precedent that further hurts and silences marginalized communities, particularly communities of color."
It questions the August deactivation of an account belonging to Korryn Gaines, an armed black woman who was fatally shot by Maryland police after a standoff.
Facebook deactivated Gaines' account after Baltimore police issued an emergency request to the company through a "law enforcement portal," multiple media organizations reported.
The groups requested that Facebook make its policies for removing content clear and accessible to the public, especially with regard to live broadcasts and journalistic material.
It also asked that the company create a public appeals platform for users to protest removed content, undergo an external audit of its "content censorship and data sharing policies" and refuse to disclose customer information to third-party government agencies unless required by law.
Facebook announced in a blog post earlier this month that, in response to "continued feedback" on content removals, it would begin weighing news value more heavily when deciding whether to block content.