Immigration, Civil Rights Groups Urge Fortune 500 Companies Not to Hire Trump Officials Involved in Migrant Family Separation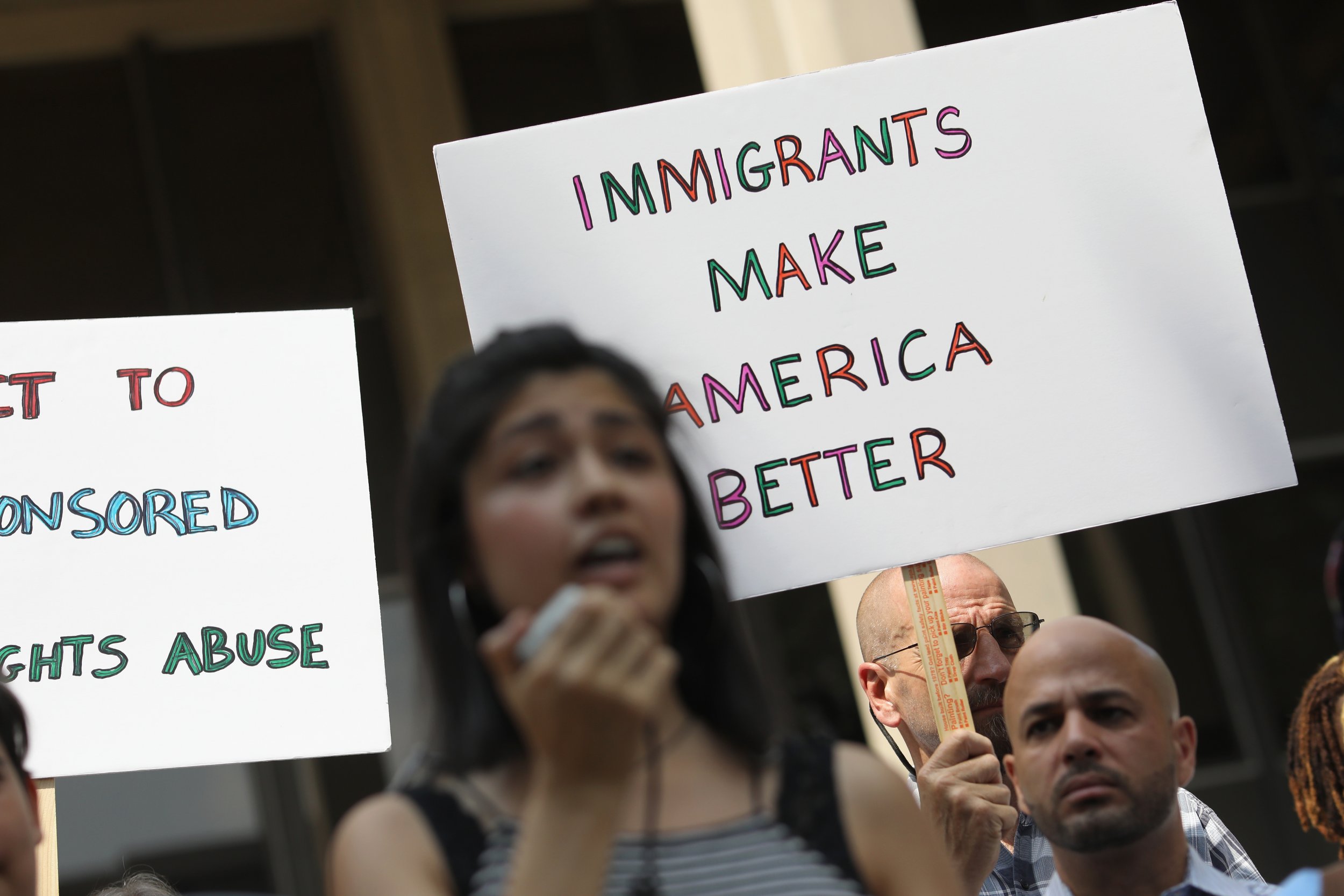 Forty-one immigration and civil rights groups signed an open letter to companies on the Fortune 500 list, urging the country's most prosperous businesses to not hire Trump administration officials involved in the separation of migrant children and parents.
The letter, which Bloomberg reported was published on Friday, was sent to the CEOs of every Fortune 500 company and names 30 officials who work, or have worked, in the Trump administration.
Among the prominent figures named in the letter are White House Press Secretary Sarah Huckabee Sanders, Health and Human Services Secretary Alex Azar and senior adviser Stephen Miller.
It also lists several people who are no longer part of the Trump administration, including former Associate Attorney General Rachel Brand, former White House Chief of Staff John Kelly and former Attorney General Jeff Sessions.
"Some of these individuals have left the administration in recent months. Regardless of when they leave, they should not be allowed to seek refuge in your boardrooms or corner offices," the letter, which was signed by groups including the Southern Poverty Law Center and RAICES, said.
The groups also warned against companies that may be tempted to publicly denounce the administration's border policies only to later hire high-profile government officials from that same administration.
"Many of you spoke out against this barbaric policy. However strong the opposition, your words are meaningless unless they are backed up with resolute action," reads the message to the CEOs.
This letter arrived one day before the anniversary of Session's April 6, 2018, announcement of the Trump administration's "zero tolerance" immigration policy. That policy, which ended in June 2018, led to nearly 3,000 immigrant children being separated from their parents and sparked opposition protests across the country.
The Office of Inspector General for the Department of Health and Human Services released a report in January noting that thousands more children could have been separated from their parents even before the "zero tolerance" policy — referred to as the "family separation policy" by its critics — was implemented.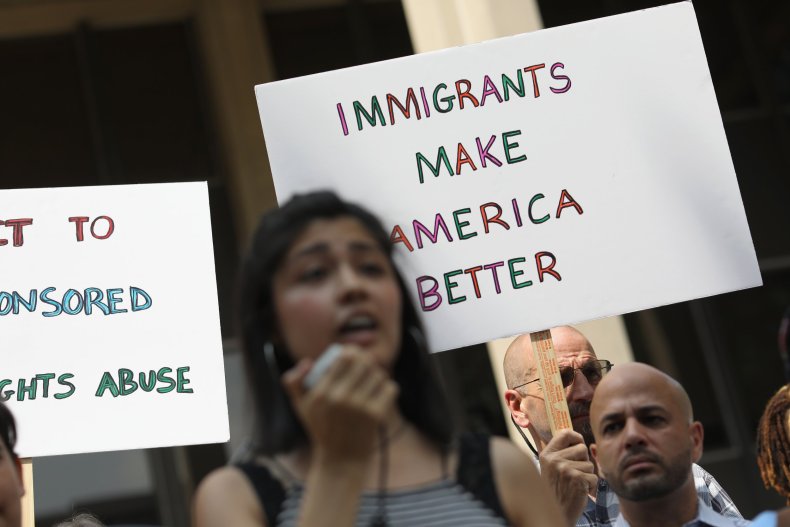 "The tactic is a really interesting one and not one that I can easily recall organizations using — and it doesn't immediately violate any terms and conditions under which I think fair and successful shaming should operate," Jennifer Jacquet, a professor at New York University and the author of Is Shame Necessary: New Uses for An Old Tool, told Newsweek. "The broader and more interesting threat is clear: if a Fortune 500 company hires one of these people, it is putting the company at risk of shaming by these immigration groups.
"Many of these battles are not about discrete, one-off decisions. It's about consistently trying to direct pressure and attention to problems, and I think it's hard to say exactly which tactics will be successful," she added.
Newsweek contacted Apple, LinkedIn, Nike, Starbucks, Google, Amazon and AT&T — each of which received the letter — to ask whether the companies had internally discussed hiring former Trump officials, but did not hear back prior to publication. Newsweek also reached out to groups who had signed the letter but did not receive a response.
A spokesperson for JPMorgan Chase declined to comment on the letter and instead sent Newsweek an internal note written by CEO Jamie Dimon advocating for immigration reform and a legislative solution to protect beneficiaries of the Deferred Action for Childhood Arrival (DACA) program, which President Trump has sought to end.
Former high-ranking government officials often receive positions at prominent institutions. Former Trump officials, including Sean Spicer and Hope Hicks, have taken lofty placements after leaving the administration. Two short-time Trump staffers — Omarosa Manigault and Anthony Scaramucci — appeared on the popular CBS reality competition Celebrity Big Brother in its first and second seasons, respectively.