Rihanna Says U.S. Border Patrol Guilty of 'Terrorism' for Using Tear Gas on Migrants
Rihanna used her social media platforms to address the U.S. Border Patrol's treatment of migrants aiming to enter America from Mexico. After news broke of how U.S. Border Patrol agents fired tear gas at migrants, including children, the singer-turned-businesswoman referred to their acts as "terrorism."
Rihanna, who's been appointed as the ambassador of her native country Barbados, is no stranger to political matters. She sent a cease-and-desist letter to President Donald Trump in early November after he played her music at one of his rallies. She also rejected the opportunity to perform during the Super Bowl LIII in February 2019 out of protest for Colin Kaepernick. Now, the 28-year-old "Wild Thoughts" songstress took to Instagram to share her thoughts on the U.S. Border Patrol's actions.
On Sunday, she posted a screenshot of a tweet shared by the Associated Press's Mexico Correspondent Chris Sherman. "US Border Patrol has just launched tear gas into Mexico," Sherman tweeted Sunday. "Breeze carrying it hundreds of yards. Parents running away with choking toddlers. #migrantcaravan."
To this, Rihanna captioned the screenshotted post with the word "terrorism." She did not elaborate beyond this.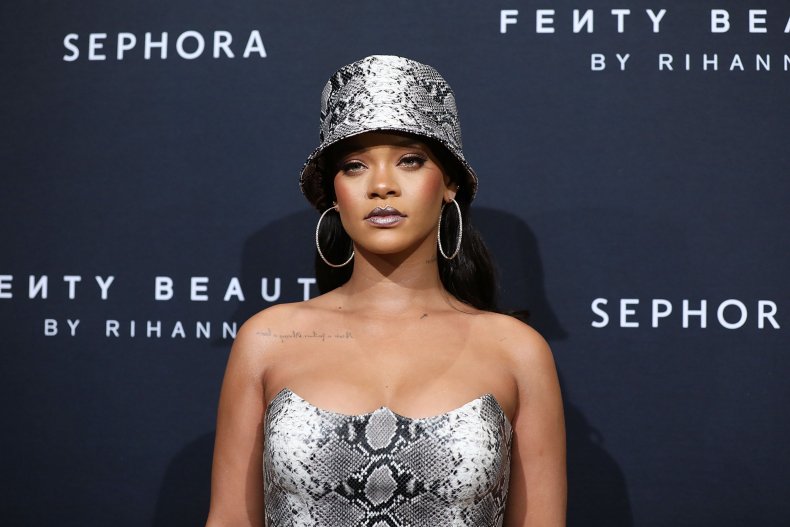 Sherman has posted updates on the tear gas controversy to Twitter. He explained how a "strong breeze carried US-launched teargas deeper into Mexico," which he suggested led migrants to run "for hundreds of yards before escaping the cloud."
"US agents have fired another volley of tear gas into Mexico along the Tijuana River. Migrants retreating again. #migrantcaravan," he tweeted.
Sherman later shared his full report for AP on the matter. The story addressed how hundreds of migrants were hit with tear gas as they attempted to break through the fencing that blocked off the US from Mexico.
Not all are opposed to the Border Patrol's strategy. During an appearance on Fox & Friends, former U.S. Border Patrol Deputy Chief Ron Colburn supported the use of tear gas. Colburn, who's currently the president of the Border Patrol Foundation, said the action was "absolutely" necessary.
"To clarify, the type of deterrent being used is OC [oleoresin capsicum] pepper spray," Colburn told host Steve Doocy. "It's literally water [and] pepper with a small amount of alcohol for evaporation purposes. It's natural. You could actually put it on your nachos and eat it. So, it's a good way of deterring people without long-term harm."
Trump sent more than 5,000 troops to the border to halt migrants. He's continued to advocate the action of blocking migrants from entering the U.S. through Mexico by suggesting via Twitter the border could be closed permanently, if necessary.
"Mexico should move the flag waving Migrants, many of whom are stone cold criminals, back to their countries," Trump, 72, tweeted Monday. "Do it by plane, do it by bus, do it anyway you want, but they are NOT coming into the U.S.A. We will close the Border permanently if need be. Congress, fund the WALL!"