Rihanna: Donald Trump Is 'Most Mentally Ill Human Being in America'
Pop star Rihanna has called out President Donald Trump as the "most mentally ill human being in America right now."
In August, the 31-year-old singer went viral for an Instagram post criticizing Trump for failing to call back-to-back mass shootings in El Paso, Texas, and Dayton, Ohio, acts of terrorism.
"Um... Donald, you spelt 'terrorism' wrong!" Rihanna captioned a screenshoot of Trump's tweet calling the El Paso massacre "an act of cowardice." Later, speaking to reporters, Trump said the culprits behind the separate shootings—both white men—were "very, very seriously mentally ill."
In an interview with Vogue, Rihanna doubled down on her earlier condemnation of Trump when asked about the proliferation of mass shootings in the U.S.
"People are being murdered by war weapons that they legally purchase. This is just not normal. That should never, ever be normal," said the "Work" singer. "And the fact that it's classified as something different because of the color of their skin? It's a slap in the face. It's completely racist.
"Put an Arab man with that same weapon in that same Walmart and there is no way that Trump would sit there and address it publicly as a mental health problem. The most mentally ill human being in America right now seems to be the president."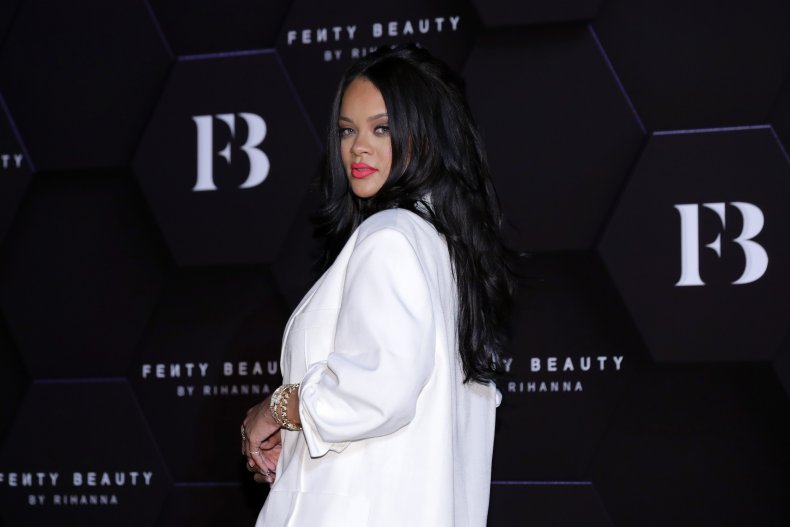 The two mass shootings in El Paso and Dayton took place within a 24-hour period in August and left a total of 31 people dead.
Patrick Crusius, the suspect in the El Paso shooting, was indicted on capital murder charges in Texas in September. He is also being investigated for federal hate crime and domestic terrorism charges by the FBI.
El Paso police said that Crusius posted a manifesto online shortly before committing the August 3 attack, expressing anti-immigration and anti-Hispanic sentiments. Crusius also appeared to show support for the suspect in the Christchurch, New Zealand, mass shooting in March.
Rihanna's message to Trump
In August, Rihanna mourned the deaths of the 31 victims in the El Paso and Dayton shootings in an Instagram post calling for gun control.
The post said: "Um... Donald, you spelt 'terrorism' wrong! Your country had 2 terrorist attacks back to back, hours apart leaving almost 30 innocent people dead. This, just days after yet another terrorist attack in California, where a terrorist was able to LEGALLY purchase an assault rifle (AK-47) in Vegas, then drive hours to a food festival in Cali leaving 6 more people dead including a young infant baby boy!"
"Imagine a world where it's easier to get an AK-47 than a VISA! Imagine a world where they build a wall to keep terrorists IN AMERICA!!! My prayers and deepest condolences to the families and loved ones of all the victims and the communities affected and traumatized, from Texas, California, and Ohio! I'm so sorry for your loss! Nobody deserves to die like this! NOBODY!"