Rihanna's Use of Islamic Hadith at Fenty Runway Fashion Show Angers Muslims
Rihanna is catching flak online this morning for using an Islamic Hadith in a runway clip for her fashion brand Fenty.
The 32-year-old Bajan singer—full name Robyn Rihanna Fenty—has not been releasing music in recent years, instead, focusing on her Fenty makeup line and her lingerie brand Savage X Fenty.
Although the "Umbrella" singer has been highly praised for prioritizing inclusivity in her companies, she is now under fire for using sacred Muslim sayings in her show, which debuted on Amazon Prime on October 2.
Hadiths are highly revered records of the traditions or sayings of the Prophet Muhammad and are sacred to Muslims.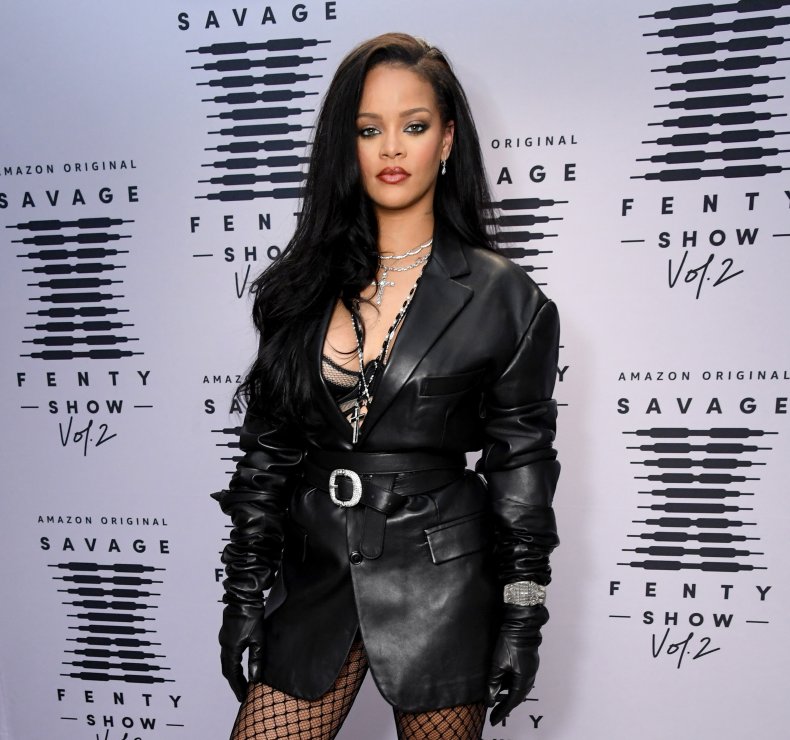 The Fenty show featured a Hadith sped up and mixed with dance music which was played as models walked and performed on the runway.
The song is called "Doom" and was created by London producer named Coucou Chloe. It uses vocal samples from verses of the Hadith mixed into the beat. The topic of the Hadith is reportedly about judgment day and the end of times.
The discourse around the use of the Hadith in this way is taking place on Twitter where many from the Muslim community are expressing their outrage.
"i think the person who created the song knew what they were doing," one person tweeted. "that is a very specific hadith. U have to go looking to find it. It's not something non-muslims know unless they research. So the fact that the song is called Doom & the hadith is about the end of times? @rihanna?"
While another added: "i feel like islamaphobia is so normalized to the point where people are calling us dramatic for being mad when our religion gets disrespected? hadith are sacred words of the prophet, they're used to guide muslims & are second to only the Quran. rihanna should know better."
Another tweet reads: "okay the fact that rihanna's show was supposed to be a keystone for 'inclusion' while she completely alienated the Muslim community by disrespecting a Hadith recitation is the perfect showcase of how fashion brands & the media have never considered us as a part of their audience."
Another person pointed out: "i can't let Rihanna have a pass w appropriating Islam like for her first show the models wore a scarf around their heads and it looked like HIJAB and her second show she used a track that remixed a HADITH....why is no one talking about this, my religion is not y'all's aesthetic."
Rihanna or her team have yet to respond to the controversy. Newsweek has reached out to Rihanna's representatives for comment.
Volume Two of the Savage X Fenty show is available to watch on Amazon Prime Video.