What Is Rihanna's Net Worth Ahead of Fenty Fashion House Launch?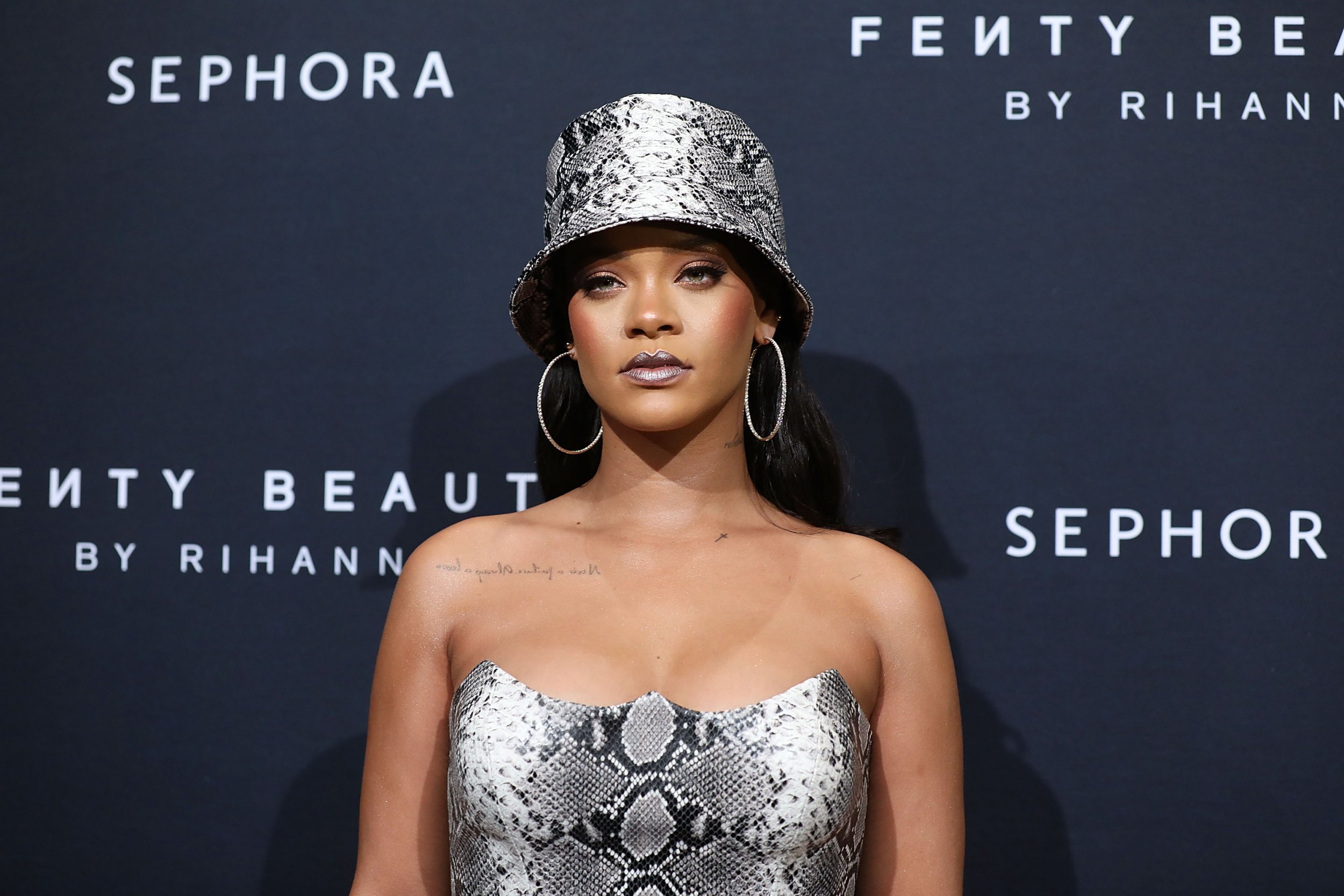 Rihanna's official fashion house, Fenty, will launch on May 22, and it's no small achievement. The musician has created a series of brands already, but her latest venture is different. Rihanna has partnered with Louis Vuitton Moët Hennessy (LVMH), an umbrella for 70 fashion houses all headquartered in Paris.
The musician and designer already has two affordable lines, Fenty Beauty and Fenty Savage X. Her new fashion house, which will be called Fenty, is likely to be higher-end, with price points to match. The first designs from the house the Fenty Spring 2019 collection.
Rihanna's Fenty Beauty, launched in September 2017, serves a wide range of skin tones with a well-known lineup of foundations and glitter-based highlighter. Rihanna's makeup design does not shy away from color or impact. It's available at Sephora stores and just joined Boots, a beauty and pharmacy chain in the United Kingdom.
Fenty Savage X was released on May 11, 2018 and consists of lingerie as well as everyday underwear and bras.
So with her brands, as well as her music success and acting ventures, what is Rihanna's net worth? She has amassed a fortune of around $260 million, Insider reported in February. It's estimated she makes around $70 million per year, as reported by Celebrity Net Worth.
Much of Rihanna's fortune comes from music. Her tours have brought her between $40 million and $90 million apiece, according to BET. Those tours also brought Rihanna brand deals that added to her net worth. For example, her Anti World Tour in 2016 had a $25 million brand deal with Samsung.
Fenty Beauty alone brought a whopping $100 million in revenue in its first 40 days of sales in 2017, Vogue reported. The musician also has a successful fragrance line that has brought in around $80 million, according to Rolling Stone.
The profits from her fashion house are likely to be big. Louis Vuitton, the world's most successful luxury brand, was worth $28.4 billion as of 2013.
Rihanna expressed her excitement for her new fashion venture in an LVMH announcement released on Friday. "Designing a line like this with LVMH is an incredibly special moment for us," she said. "Mr. Arnault has given me a unique opportunity to develop a fashion house in the luxury sector, with no artistic limits. I couldn't imagine a better partner both creatively and business-wise, and I'm ready for the world to see what we have built together."