Here's What We Know About Rihanna's New Fashion Line, Which Just Opened in Paris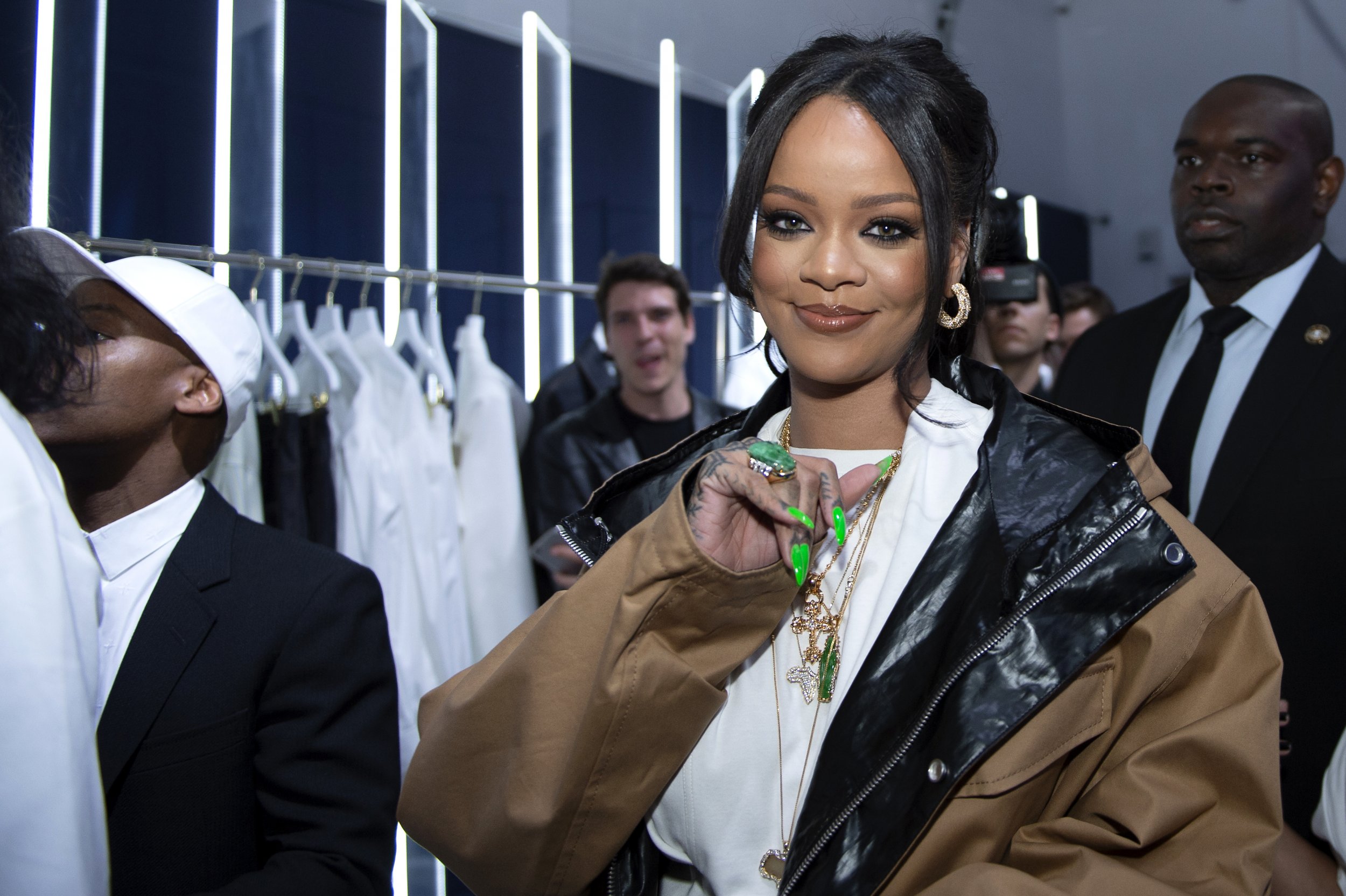 For well over a decade, Robyn Rihanna Fenty—better known just as 'Rihanna'—has been steadily building an empire through her hit music, her design collaborations with established fashion brands and her own beauty brand. But it was just this spring that she announced her effort to dive into yet another massive, creative business venture.
Rihanna, 31, revealed that she'd been working with Moët Hennessy Louis Vuitton (LVMH), the parent company of her cosmetic brand Fenty Beauty and largest luxury conglomerate in the world, to launch a fashion house under its umbrella—a deal that made her the first black woman to head a luxury fashion house.
In a mid-May statement, Bernard Arnault, Chairman and CEO of LVMH said: "Everybody knows Rihanna as a wonderful singer, but through our partnership at Fenty Beauty, I discovered a true entrepreneur, a real CEO and a terrific leader. She naturally finds her full place within LVMH."
LVMH welcomed eager fashionistas to shop the ready-to-wear line—comprised of clothes, shoes, jewelry, sunglasses and more—at a Paris pop-up shop from May 24 to June 2. Photos and videos from the opening have been scarce, with the exception of tid-bits on the brand's Instagram account's stories.
In a series of interviews leading up to the fashion house's launch, the 'Diamonds' singer's made it clear that her brand will be far less traditional than the other brands, like Dior and Givenchy, under LVMH.
In a mid-May interview with T Magazine, Rihanna said that there would be no runway show for her brand, which she has described on a number of occasions as non-traditional.
"People are always looking for the thing that hasn't made it online yet. And as a consumer, I hate seeing something on the runway and then having to wait six months for it," said the singer-turned-entrepreneur. "I had to wait all that time to get it, do I even…"
Reuters reported that the brand will be a largely e-commerce venture, complemented by short-term events, like pop-up shops, rather than a store network.
Vogue reported that prices range from 200 euros for a waist-cinched T-shirt (the designer is a fan of corsets) to 1,100 euros for a reversible parka (approximately 225 to 1,200 US dollars).
Shoppers worldwide can browse and purchase the first installment of the collection online at Fenty.com from May 29. The next installment is expected to launch at the end of June.