Rihanna Lingerie Line Reportedly In the Works with TechStyle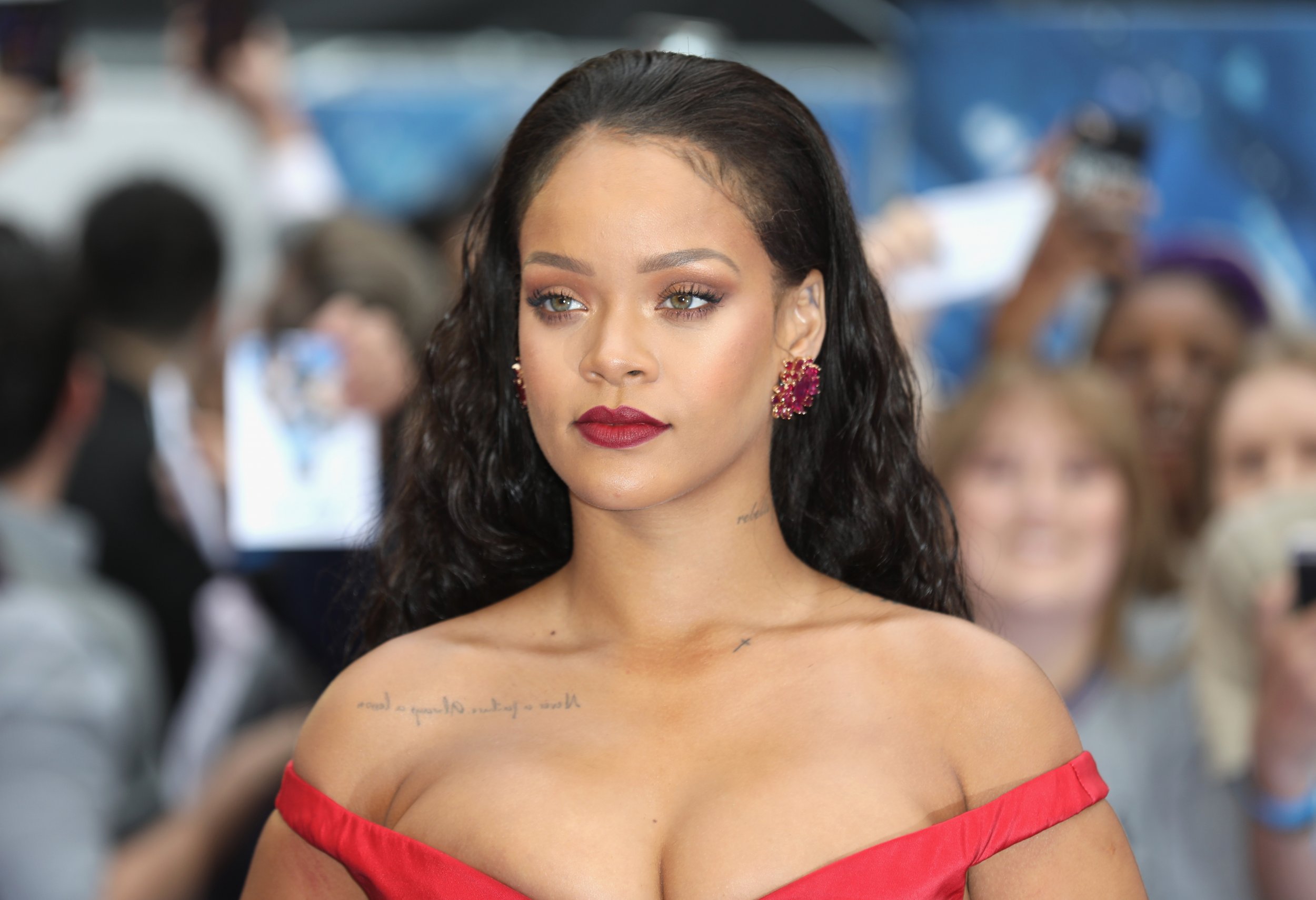 In the past few years, Rihanna has transformed her career from pop star to businesswoman. And as of 2017, her net worth has risen to a reported $230 million. Now, the "Lemon" singer might be looking to expand her retail portfolio with a lingerie collection.
On Tuesday, WWD reported that the multihyphenate talent is apparently working with TechStyle Fashion Group (formerly known as JustFab Inc.) to create the underwear line. The deal with TechStyle—the fast-fashion masterminds behind online subscription brands JustFab, Fabletics, FabKids and ShoeDazzle—is said to be a year old and that lingerie samples have already been crafted.
A name or release date has yet to be confirmed, and, in fact, the entire project is still just a rumor—officially.
Rihanna's representatives did not return Newsweek's request for comment. TechStyle declined to comment on rumors or speculation of this caliber.
Nonetheless, Rihanna's fanbase came out of the woodwork at the tiniest hint of news regarding the apparent collection's existence. On social media, the Rihanna Navy expressed their enthusiasm over the potential line. Many fans claimed they're prepared to give the singer all their money as they insist they "need it all," but others said they simply "can't wait to see this lingerie."
One fan took their excitement a step further and claimed that the arrival of Rihanna's lingerie line would be the end of Victoria's secret. "Once Rihanna drops that "Fenty Lingerie," Victoria will no longer have a secret," the fan wrote.
If a Rhianna lingerie collection is on the horizon, it would be the lastest in the singer's wildly successful ventures beyond music.
Last year, the 30-year-old launched makeup line Fenty Beauty, a company that was on track to outsell Kylie Jenner's Kylie Cosmetics and Kim Kardashian West's KKW Beauty. The collection saw instant success primarily due to its inclusive foundation that accommodates women of all shades, and it has even attracted admiration from Get Out star Daniel Kaluuya who said he used the famed product at Sunday's Academy Awards.
The singer also famously launched a successful clothing line in 2014, dubbed Fenty x Puma. In collaborating with Puma, Rihanna has helped the German company to see a growth in its overall sales.
The alleged collaboration with Rihanna is on-brand with TechStyle. The company has an established track record of attaching top celebrities to its subbrands, from Kate Hudson and Demi Lovato's involvement with Fabletics to Avril Lavigne partnering with JustFab. Even Kardashian West is tied to TechStyle as the co-founder of ShoeDazzle, a company that merged with TechStyle in 2013.